MasterChef Callum Hann's Red Wine Poached Pears Recipe
Make a Quick Weeknight Dessert Like a MasterChef Pro With Callum's Red Wine Poached Pears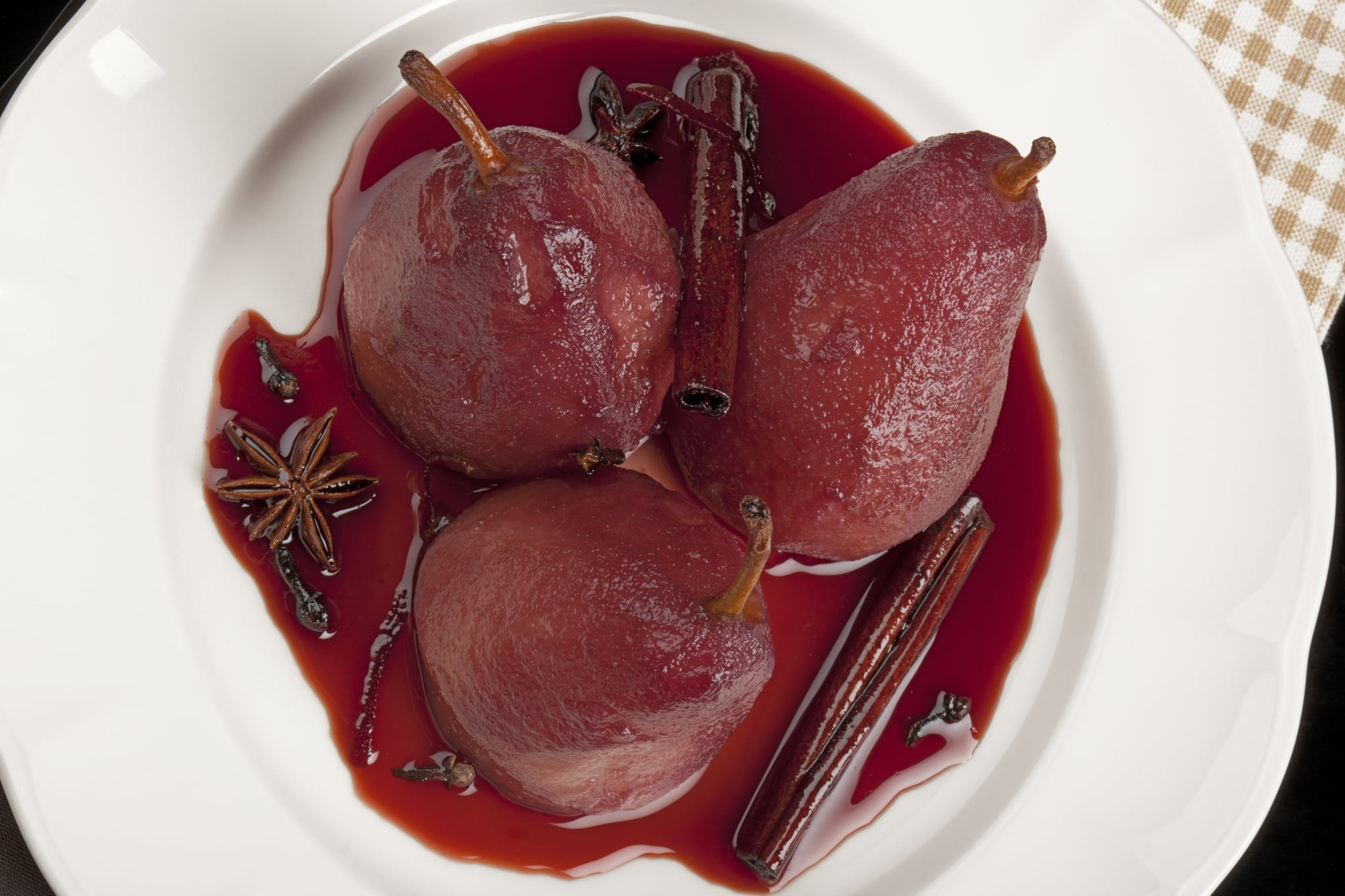 This is a stock image. Callum was unable to provide a picture at this time.
We've asked the eliminated contestants from MasterChef: Back to Win to share with us the dish that made them fall in love with cooking — because even world-class chefs had to start somewhere. And we've all got plenty of time — and the reality TV inspiration — to put our culinary skills to the test.
Callum Hann explains that in his everyday life, he doesn't cook in a very "MasterChef" way. "A lot of MasterChef is about showing people how crazy food can be, like look how difficult this dish can be, let's do this ridiculous 12-layer chocolate cake or whatever it is," he says.
"Often, with our cooking school, we're trying to show people how easy food can be and how there's not necessarily a correlation between how many ingredients something has or how difficult it is, and how delicious a dish is."
He gushes that his red wine poached pears are simple, quick and satisfying to make — even on a mid-week evening. "So many desserts either you have to set in the fridge like a panna cotta or a jelly or a cheesecake or something, or a lot of desserts take a long time in the oven to bake as well. Whereas this is one, especially if you cut the pears into, say, quarters, then you can really cook it from start to finish in like 10 to 15 minutes, so it can be a really quick run-of-the-mill dessert, but delicious nonetheless."
Red Wine Poached Pears With Mascarpone and Hazelnuts
Callum Hann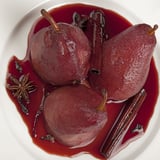 Ingredients
4 pears, peeled, cored and quartered
1 cup red wine
¼ cup honey, plus 1 tablespoon extra
1 cinnamon quill
2 star anise
200g mascarpone
1 large orange, zested then segmented
2 tbsp hazelnuts, roughly chopped
2 tbsp cocoa nibs
Directions
Combine pears, red wine, ¼ cup honey, cinnamon and star anise in a medium saucepan. Add just enough water to cover the pears. Bring to the boil over high heat. Reduce heat to medium low and cover with a cartouche (circle of baking paper) to keep pears below the surface of the poaching liquid. Simmer gently for 10 to 12 minutes or until pears are just tender. Remove pears and set aside. Return poaching liquid to high heat. Boil for 10 to 12 minutes or until a light syrup forms.
Meanwhile, stir mascarpone, orange zest and remaining one tablespoon honey in a small bowl.
Combine hazelnuts and cocoa nibs in a small frying pan over medium heat. Toast for 12 minutes or until fragrant.
To serve, arrange poached pears in serving bowls. Fill gaps with small dollops of crème fraiche and segmented orange. Scatter over hazelnuts and cocoa nibs. Finish with a drizzle of the poaching syrup.
Information
Category

Desserts

Yield

Serves 4

Prep Time

5 minutes

Cook Time

20 minutes

Total Time

24 minutes, 59 seconds