Why Am I Cooking So Much in Self-Isolation?
MasterChef Has Inspired Me to Start Cooking Properly & It's Helping Me Cope With Iso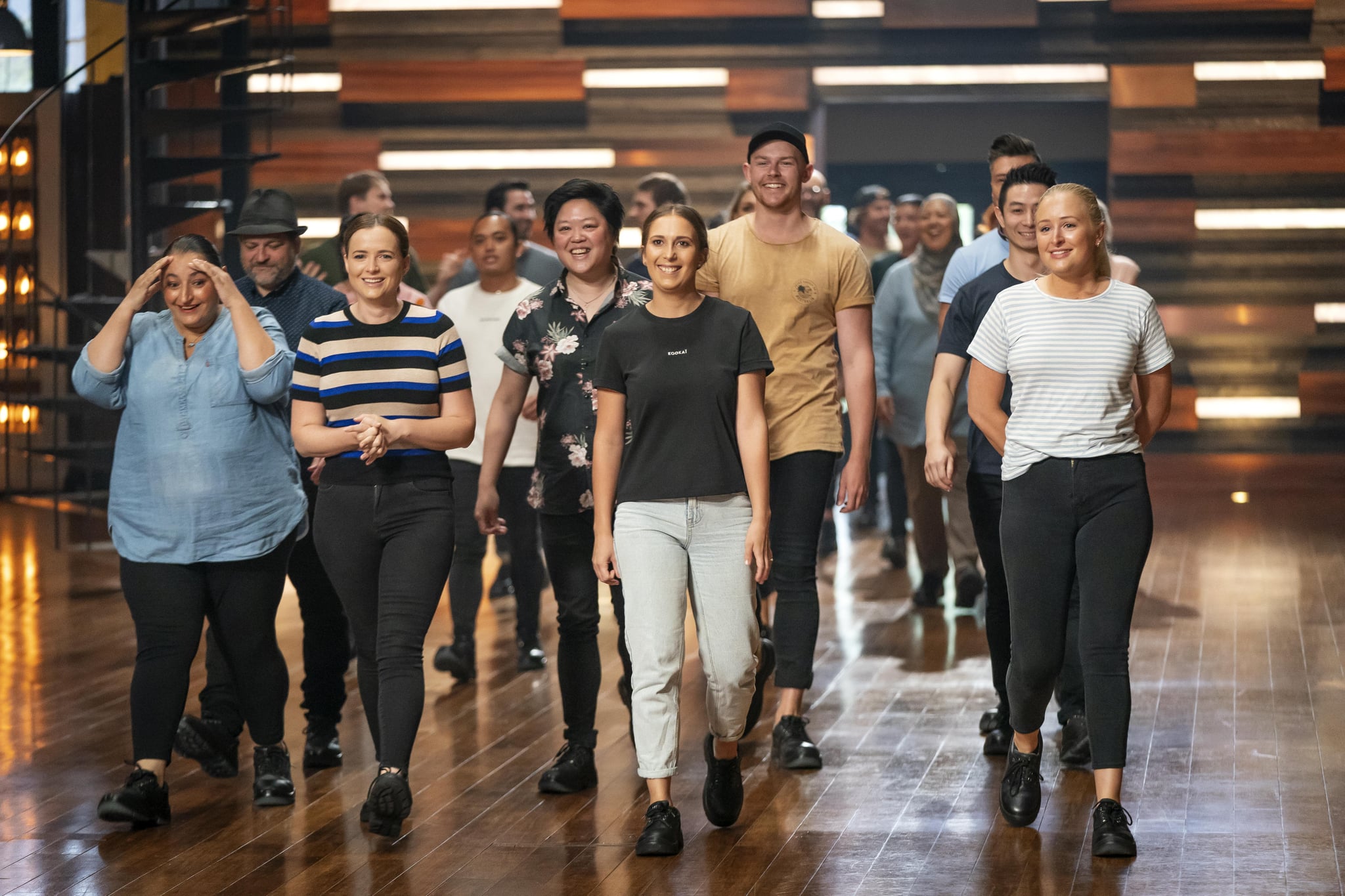 I'm a late convert to MasterChef. I could lie and say my excuse is living in the UK for a couple of years (something I never fail to insert into conversation), or I could be honest: I just didn't think wholesome cooking shows were for me.
Dating shows? Absolutely. Give me men and women in their fanciest garb trying to find romance. The Real Housewives franchise? I live for drama. Show me a fight between fierce women at a dinner table.
But people who sincerely love food showing off what good cooks they are, while I feel like a hopeless slob, eating cheese on bread for dinner again? No, thank you.
It's only this year, trapped inside due to a global pandemic, that I've started to feel a strange pride in cooking, and have become totally fascinated by MasterChef.
It helps that the format is fresh, the new judges are hot, and all the contestants are chefs at the absolute top of their game. They've definitely upped the stakes in every single challenge, making everything more difficult and more exciting, and that's motivated me to up the stakes in my home cooking too.
I've long been a jar-of-pasta-sauce kind of girl, but recently I've been making vodka sauce from scratch, loosely following a recipe from Antoni Porowski of Queer Eye, sans cream (why does he love cream so much?). I make my own version of halloumi and capsicum tacos, fresh, and I marvel at my ability to make my own guacamole and salsa (yes, I used to buy supermarket tubs of guac). On the weekend, I returned to a meal I used to make a lot when I was regularly visiting Hong Kong: homemade pork and chive dumplings. They're delicious — even if I accidentally (?) made them look like vulvas.
I associate certain periods of my life with certain foods — barely being able to summon the hungover energy to make pesto penne with chicken, or treating myself to a vegan shakshuka as a fancy weekend breakfast. There's the period where I made bacon and fried vegetables for breakfast at 1 p.m. each day because I worked in a bar, or where I couldn't touch spaghetti for months because I cooked a week's worth the night I decided to have an emotional tequila bender. Food is part of the fabric of our lives, and we develop distinct patterns with them in line with our priorities — and our budgets — at any point in time.

I think part of the reason I've gotten into cooking in self-isolation is to give my life the sense of routine I've been craving. Even if some days I feel so anxious and depressed I struggle to get things done, at the very least, I can find meaning in feeding myself and my flatmate meals that are a little bit more impressive than chopped vegetables and stir-fry sauce out of the packet. It's about doing one thing a day with my hands that feels productive and necessary.
And I'm not the only one: One friend tells me what he's learned about cooking from years of religiously watching MasterChef. He's learned that "produce and preparation are key", and that "food can bring people together" and "smiles to people's faces". His photos of lamb shank ragu with pappardelle pasta with a side of radicchio, pear, rocket and parmesan salad; lamb backstrap with wok-fried bok choy and mushrooms in garlic and oyster sauce; and pan-seared salmon in a white wine sauce, with duck-fat potatoes, cos and herb salad and lemon butter, put my meagre efforts to shame.
Another friend put summed it up this way, and she put it perfectly: "It's a time where I have absolutely no concept of what day of the week it is, let alone any form of daily routine. The ritual of watching MasterChef (while obvs eating my own godd*mn culinary feast) has filled the hole in my schedule-loving, OCD heart."
It's not so bad to fill the space left by not being able to go to the pub and gasbag with lovingly preparing and then sharing a meal, while watching people enthusiastic about food do the very same thing on the television. It's another thing that's helping us all deal with this strange and difficult time. And that's the thing about watching MasterChef religiously: you quickly realise that the message isn't, "Look at this fancy food you have no hope of making," but that, "A delicious meal is a source of joy." And it encourages us all to have a go at being our own kind of culinary wizard too.
MasterChef Australia airs on Network 10, Sunday to Thursday. Join us at our Facebook group Pass the Popcorn to gab about all things reality TV.