MasterChef Dani Venn's Passionfruit Sponge Cake Recipe
This Recipe for Passionfruit Sponge Cake From MasterChef's Dani Is a Taste of Home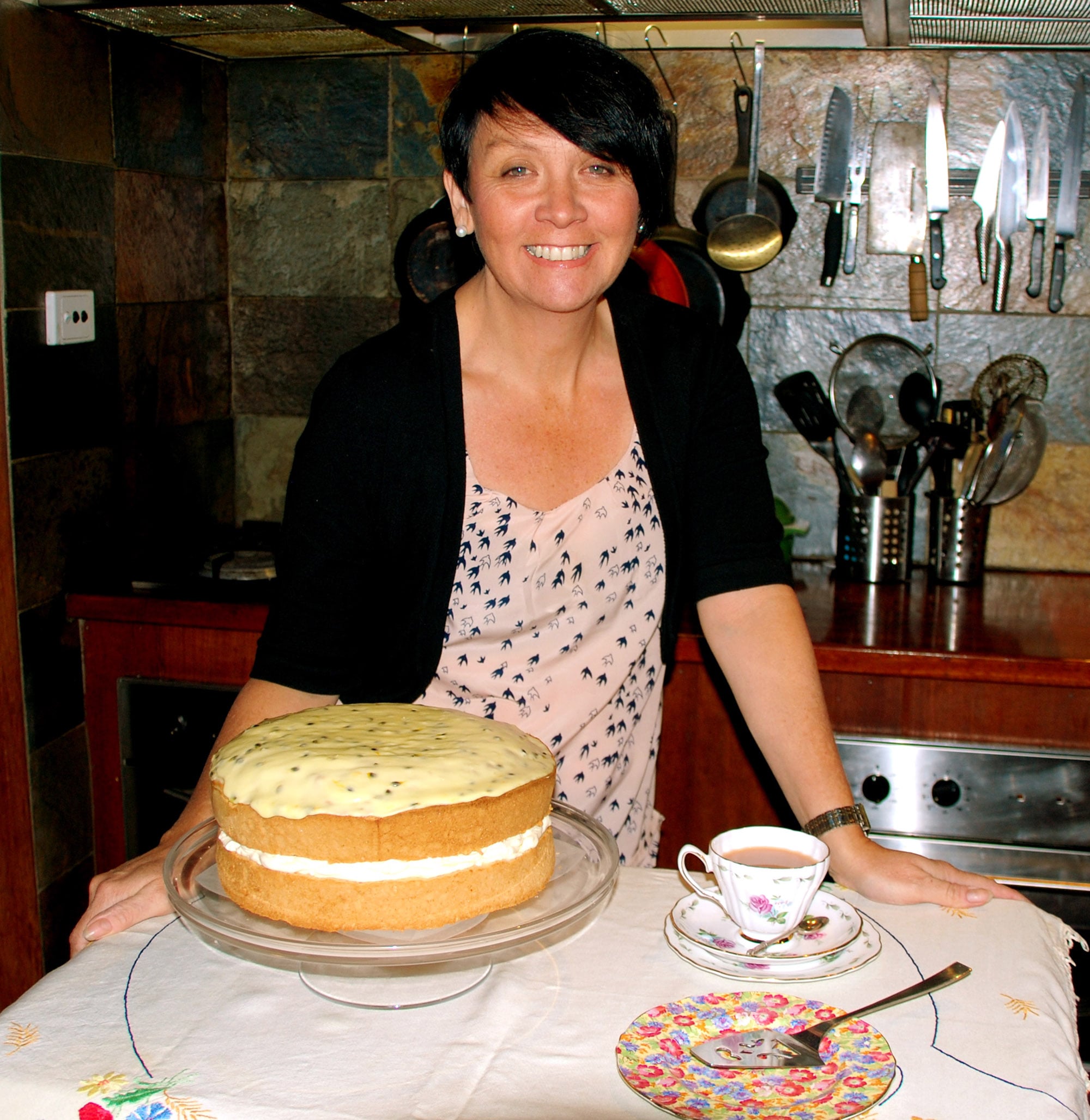 We've asked the eliminated contestants from MasterChef: Back to Win to share with us the dish that made them fall in love with cooking — because even world-class chefs had to start somewhere. And we've all got plenty of time — and the reality TV inspiration — to put our culinary skills to the test.
Dani Venn has offered us a slice of her family life with the passionfruit sponge cake recipe that has been handed down through her family. She's even sent us a picture of her mum, Jenny, and the cake!
"That cake is everything to our family," Dani says, describing it as "like a warm hug". The cake takes her and her brothers back to being a kid at one of the many birthday parties featuring the cake. "It's really, really special.
"My grandma first made that cake. My grandma was very much a CWA [Country Women's Association] type — she was a country woman who loved to bake and was always going to church and always having competitions within her own Probus groups and things like that. The passionfruit sponge was always the winner, it was always the crown jewel."
But it wasn't only her grandma and her friends who were competitive about baking. "It was always something very competitive within my family to make — to see if anyone could make it as well as gran — and my mum, I must say, was the only one that really nailed it out of the aunties. She put her own little touch on it, but it's light as a feather.
"I've adapted the recipe — my gran would turn over in her grave if she knew what kind of sponge I do. But I still love mum's sponge cake and it is a special recipe to my dad and my brothers and everyone just enjoys it so much."
The Venn Family Passionfruit Sponge Cake
Dani Venn
Notes
Use room temperature eggs.
Fold mixture very lightly.
Don't open the oven door until cooked, then once cooked through, remove sponge from tin almost immediately so it doesn't continue to cook.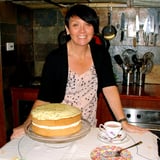 Ingredients
For the cake:
1 cup cornflour
2 tbsp custard powder
Pinch of salt
½ tsp bi-carb soda
½ tsp cream of tartar
6 large eggs
1 cup caster sugar
For the icing:
1 ½ cups soft icing sugar
3 passionfruits
1 tbsp water
For the filling:
2 cups whipped cream
Directions
Preheat fan-forced oven to 160

°C.

Grease 25cm wide, 7cm deep cake tin well with margarine (gran used marg as butter burns).

Combine cornflour, custard powder, salt, bi-carb soda and cream of tartar into a large mixing bowl, then sift mixture four times into another large mixing bowl.

Separate eggs into two clean, large bowls.

Beat egg whites until soft peaks form, then gradually add sugar and continue to beat until whites are stiff, glossy and sugar has dissolved into the whites completely.

Add one egg yolk at a time to the whites, gently mixing until fully incorporated.

Put half of the dry ingredient mixture into the egg white mixture and lightly fold until fully incorporated. Repeat process with remaining mixture.

Pour mixture into prepared cake tin and bake on middle shelf of oven for 20 minutes.

To make passionfruit icing, mix icing, passionfruit and water until it is a stiff but spreadable consistency.

When cake is cool, slice in half, fill with whipped cream, top with second cake layer and spread on passionfruit icing.
Information
Category

Cake

Yield

Serves 10

Prep Time

20 minutes

Cook Time

20 minutes

Total Time

39 minutes, 59 seconds
Image Source: Supplied