MasterChef Lynton Tapp's Favourite Pull-Apart Lamb Recipe
MasterChef's Lynton Tapp Sent Us a Pull-Apart Lamb Recipe From His Childhood and We're Salivating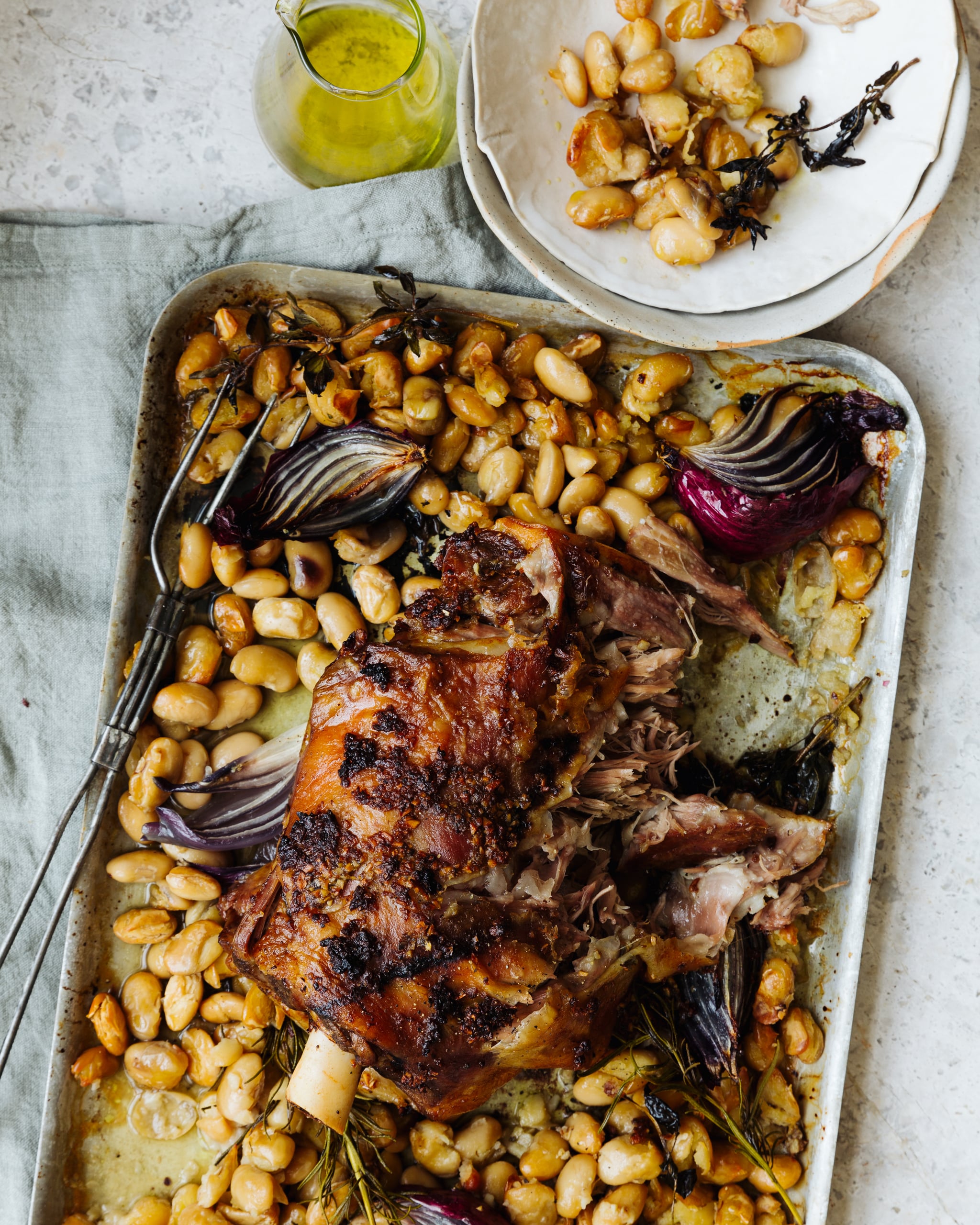 We've asked the eliminated contestants from MasterChef: Back to Win to share with us the dish that made them fall in love with cooking — because even world-class chefs had to start somewhere. And we've all got plenty of time — and the reality TV inspiration — to put our culinary skills to the test.
We start with this pull-apart lamb recipe from Lynton Tapp.
"I couldn't recommend it more," Lynton gushed. "The pull-apart lamb is really close to my heart because it's just a dish that everyone falls in love with, and there's really no effort in it, and that's what I love.
"I also have a soft spot for it as well because growing up on a cattle station, we really only ate beef for breakfast, lunch and dinner, and any snack in between. So a lamb was a real highlight . . . We'd put [the lamb] on in the morning and its smell would fill the room, the anticipation would build throughout the day, until it'd finally be served.
"And the beauty of it, even though it's so delicious, and everyone absolutely loves it, is that there's minimal effort required. You cook some stock and some beans and make a simple butter marinade and you let the oven do the work."
Pull-Apart Lamb
Lynton Tapp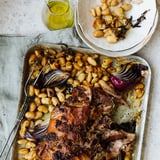 Ingredients
1 shoulder of lamb, bone in
8 anchovies
4 cloves of garlic
1 tsp salt
¼ cup Red Island Extra Virgin Olive Oil
1 onion, thinly sliced
3 cups butter beans, washed and soaked
2 cups chicken stock
2 tsp fresh oregano
3 sprigs of rosemary
Directions
Preheat oven to 160°C.
Start this recipe by making the anchovy oil. In a mortar and pestle, add the Red Island Extra Virgin Olive Oil, garlic, anchovies, salt, and lemon zest and pound until well combined.
In a large ovenproof dish, place the butter beans, rosemary and oregano.
Completely cover the lamb shoulder in half of the anchovy oil and place the lamb shoulder on top of the beans in the baking dish. Add the chicken stock to the dish and cover in baking paper then al foil and place into the oven and cook covered for three hours.
Remove the cover from the lamb shoulder and spread the remaining anchovy oil over the shoulder and place the shoulder back into the oven and increase the temperature to 170°C and cook for a further hour uncovered.
The lamb shoulder should be meltingly tender by this stage.
Remove from oven and rest for 15 minutes before serving.
Information
Category

Meats

Yield

Serves 6 to 8

Prep Time

10 minutes

Cook Time

4 hours

Total Time

4 hours, 9 minutes, 59 seconds
Image Source: Supplied