MasterChef Reynold Poernomo's Vanilla Panna Cotta Recipe
Reynold Was Inspired to Make Desserts By an Early MasterChef Adriano Zumbo Pressure Test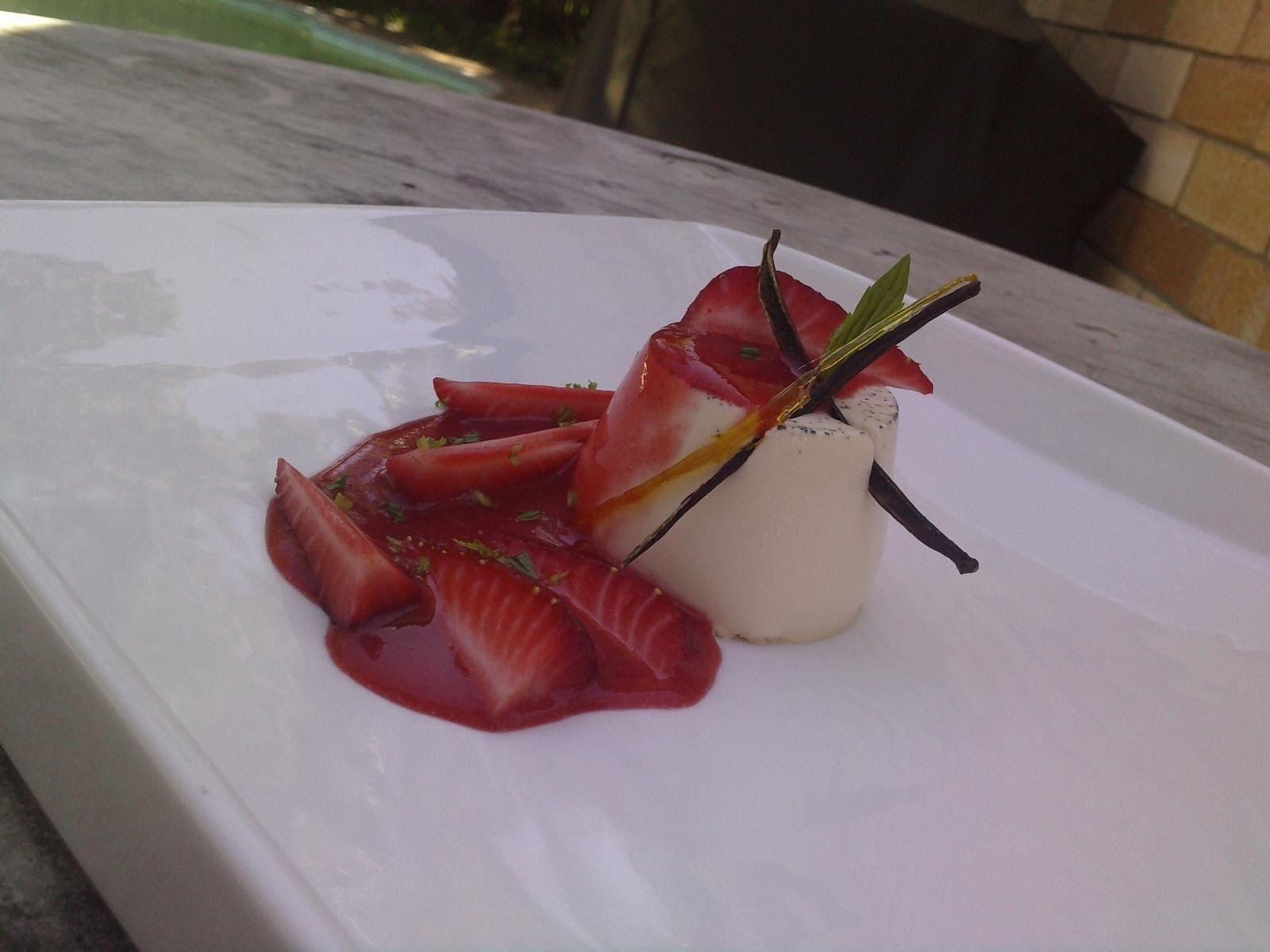 We've asked the eliminated contestants from MasterChef: Back to Win to share with us the dish that made them fall in love with cooking — because even world-class chefs had to start somewhere. And we've all got plenty of time — and the reality TV inspiration — to put our culinary skills to the test.
Reynold Poernomo was actually inspired to get into cooking while watching the very first season of MasterChef, when Adriano Zumbo challenged the contestants to recreate his Vanilla Panna Cotta With Macarons.
"Back then panna cotta was the biggest thing," Reynold explains. "It was the most incredible, revolutionary dessert. And that's the first dessert that I ever made, and it made me fall in love with cooking.
"It's just amazing to see what food can be like. I had a lot of cookbooks lying around that my mum collected, and they're all very high end, and it just blew my mind how food can be so intricate. Panna cotta for me just was the one go-to that I love to do."
Vanilla Panna Cotta With Strawberries
Reynold Poernomo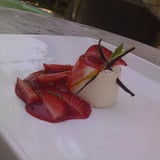 Ingredients
For the panna cotta:
400g cream
1 sheet gelatin (titanium)
1 vanilla bean
1 strip lemon peel
70ml milk
70g caster sugar
For the strawberry sauce:
100g strawberry puree
50g caster sugar
¼ lime
Mint leaf for garnish
Directions
Combine cream with vanilla bean, lemon peel, milk and sugar together in a saucepan and set over low-medium heat until hot but not boiling.
Meanwhile soak gelatine in cold water until soft. Once gelatine has softened, whisk into the hot mixture until dissolved. Allow to cool completely, then strain mixture into a pouring jug.
Lightly coat 125ml dariole moulds with spray oil, and pour mixture into the moulds and place them in the fridge to set overnight.
For the strawberry sauce, place strawberry puree in a saucepan over a low heat, add in the caster sugar and stir until sugar has dissolved, then sieve/strain the sauce until mixture is smooth, and lastly add in lime juice. Place in the fridge to cool down.
Once the panna cotta has set, turn it upside down and squeeze the moulds until it falls out, if it's too stuck together, use a small knife to run around the sides.
Place the panna cotta in the middle of the plate and spoon over the strawberry
sauce, add mint for garnish and fresh strawberries sliced in quarters.
Information
Category

Desserts

Yield

Serves 6

Prep Time

5 minutes

Cook Time

15 minutes

Total Time

19 minutes, 59 seconds
Image Source: Supplied