MasterChef Tessa Boersma's Crumbed Fish Burger Recipe
This Asian-Style Crumbed Fish Burger From MasterChef's Tessa Is a Reminder to Eat More Seafood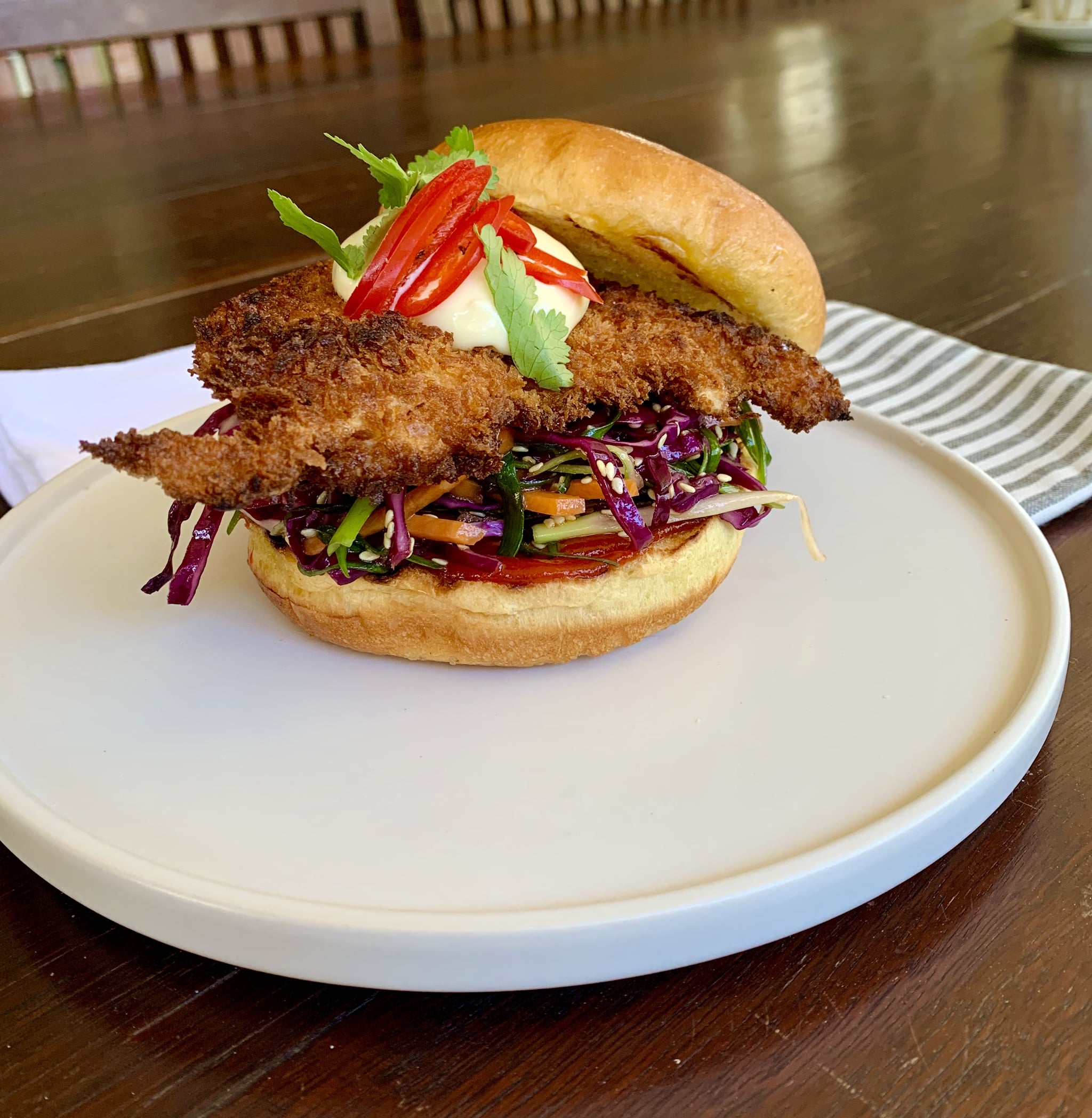 We've asked the eliminated contestants from MasterChef: Back to Win to share with us the dish that made them fall in love with cooking — because even world-class chefs had to start somewhere. And we've all got plenty of time — and the reality TV inspiration — to put our culinary skills to the test.
Tessa Boersma's Asian-style crumbed fish burger recipe is what she calls an "everyday dish": "I just want people to enjoy something that's fresh, healthy, delicious and using fish, using seafood."
"I think Australians don't eat enough seafood, even though we've got a plethora of incredible different varieties of seafood," she says. " I think that we just need to start eating more sustainably caught seafood."
Eating seafood is a "comfort thing" for Tessa that recalls memories of being by the water. "Coming from New Zealand and now living in Queensland, I've had access to such incredible produce and seafood. For me, it's just happened naturally. It's just something that I love to eat and it reminds me of being on holiday or being near the beach and being near water, which is something that I love."
Asian-Style Crumbed Fish Burger
Tessa Boersma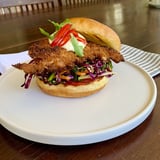 Ingredients
4 x brioche buns, halved
4 x Australian snapper fillets, skin off
¼ cup plain flour
2 eggs, beaten
1 cup (150g) Panko Crumbs
100ml vegetable oil
¼ small red cabbage, finely shredded
1 large carrot, grated
1 spring onion, quartered and then finely sliced
2 tbsp toasted sesame seeds
1 tbsp olive oil
1 tbsp rice wine vinegar
1 tbsp sweet chilli sauce
½ tbsp light soy sauce
¼ tsp sesame oil
Pinch of salt
To serve:
Sriracha sauce
Kewpie mayonnaise
Fresh red chilli
Coriander
Directions
To make the Asian slaw, combine the cabbage, carrot, spring onion and sesame seeds and set aside.
To make the dressing, combine the olive oil, vinegar, sweet chilli sauce, soy sauce, sesame oil and salt. Stir to combine. Pour dressing over the slaw and mix thoroughly.
Pour the vegetable oil into a large non-stick frying pan and place over a high heat.
To crumb the snapper, place the fillets onto a plate and cover with plain flour. Ensure all the fillets are properly coated in flour on all sides before coating them in the beaten egg mixture. Coat each fillet in the egg mixture before then placing into the panko crumbs. Press down firmly on each fillet to make sure the panko crumbs stick to all sides of the fillet.
When each fillet has been crumbed, place into the hot oil in the frying pan. Cook each side of the fillet for about 3 to 4 minutes or until it is golden and cooked through.
While the fish is cooking, place the brioche bun halves onto a hot griddle pan until lightly charred.
To serve, place 1 tbsp of sriracha sauce on the bottom of the bun. Top with a good handful of the slaw. Place a fillet of fish on top with 1 tbsp kewpie mayonnaise. Finish with some fresh chilli and coriander.
Information
Category

Fish

Yield

Serves 4

Prep Time

15 minutes

Cook Time

15 minutes

Total Time

29 minutes, 59 seconds
Image Source: Supplied