McLeod's Daughters Reunion 2019
Time to Grab Your Saddle Because a McLeod's Daughters Reunion Is Coming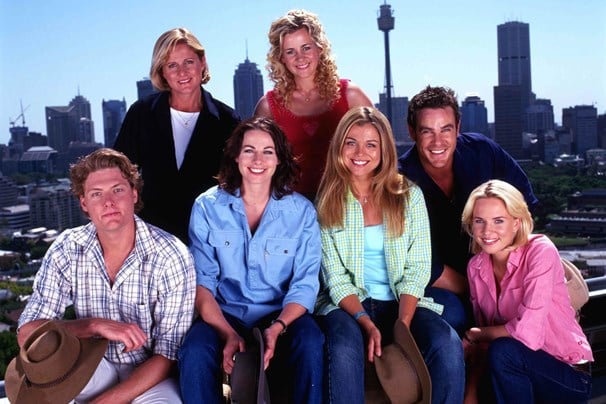 Hold on to your (cowboy) hats, people! The cast of Macleod's Daughters are officially reuniting.
That's right, the stars of the series that dominated the small screen throughout the noughties are banding together for a one-off live show. The 'McLeod's Daughters Bush Christmas Reunion' will see Bridie Carter, Lisa Chappell, Simmone Jade McKinnon, Aaron Jeffery, and Myles Pollard take to the stage on December 5 in Lismore, NSW.
Although it's not the TV reboot many viewers may have hoped for, the show will offer fans a chance to hear personal stories from the cast and to view and discuss favourite scenes with them. On top of that, a Q&A session will offer behind the scenes intel, as well as updates on where the actors are now. With all this in mind, It's safe to say this event is the next best thing to actually returning to Drovers Run.
It's clear the term 'reunion' is to be taken quite literally, as Bride Carter told TV Week she has not seen co-star Simmone Jade Mackinnon since she "left the set" when filming wrapped back in 2009.
On top of the reuniting main cast, the event will also be hosted by Zoe Naylor, who appeared in over 50 episodes of the original series.
Considering just how popular the award winning series was, we are willing to bet tickets to the event will be a hot commodity.
Tickets for 'McLeod's Daughters Bush Christmas Reunion' are available here.