Meghan Markle Talks About Scrutiny She's Faced From UK Press
Meghan Markle Admits Her Friends Warned That "the British Tabloids Will Destroy Your Life"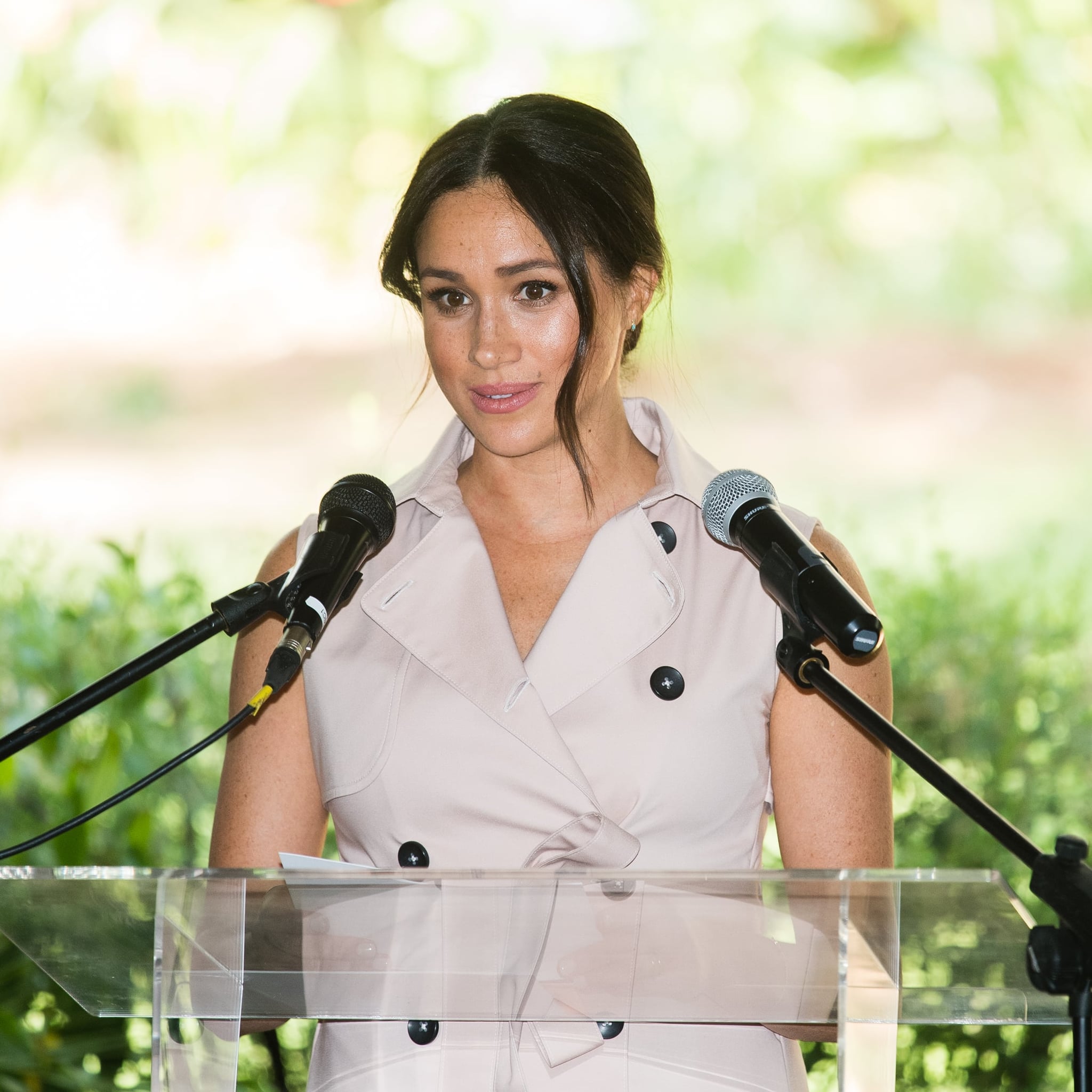 When Prince Harry took legal action against a number of UK tabloids recently, he claimed that these publications were guilty of bullying his wife Meghan Markle, stating that they had "vilified her almost daily," stageing "a ruthless campaign that has escalated over the past year." He compared Meghan's treatment to that of his mother, Princess Diana, confessing that, "my fear is history repeating itself."
Now it turns out that Meghan's British friends saw this coming, and warned her a long time ago to seriously consider any kind of relationship with Harry. Talking to ITV's Tom Bradby during the documentary Harry and Meghan: An African Journey, Meghan said, "When I first met my now husband, my friends were really happy because I was so happy, but my British friends said to me, 'I'm sure he's great, but you shouldn't do it because the British tabloids will destroy your life.'"
WATCH: Meghan reveals her British friends said to her about marrying Harry: "you shouldn't do it because the British tabloids will destroy your life." pic.twitter.com/tOUKlubKY3

— Chris Ship (@chrisshipitv) October 20, 2019
Meghan admitted that she was somewhat naive about the issue, saying now, "I didn't get it." Though she was fully aware of the scrutiny that would land on her if she became a member of the British royal family, she wasn't prepared for just how ruthless certain members of the press can be. "I never thought that this would be easy, but I thought it would be fair, and that's the part that's really hard to reconcile," she explained. "If things are fair, that completely tracks for me . . . when people are saying things that are just untrue, and they're being told they're untrue but they're still allowed to say them, I don't know anybody in the world that would feel like that's OK. And that's different than just scrutiny."
Meghan: "It's not enough just to survive something, right? That's not the point of life."
She says she's tried to adopt the British "stuff upper lip" but "what that does internally is probably really damaging" #HarryandMeghan pic.twitter.com/GLGB8qzguF

— Chris Ship (@chrisshipitv) October 20, 2019
Meghan explained that at the beginning she tried to just brush it off, adopting a traditional approach. "I really tried to adopt this British sensibility of a 'stiff upper lip.' I tried, I really tried. But I think that what that does internally is probably really damageing." The duchess was clearly emotional as she spoke out in an extended version of the interview that was first released last week, ahead of the documentary's Sunday night debut. However, she ended on a positive note, smiling as she said, "But that's OK, I've got my baby and I've got my husband and they're the best."