Melissa Leong Opens Up About Autoimmune Disorder MasterChef
Melissa Leong Talks About Being Diagnosed with Autoimmune Condition Pyrrole Disorder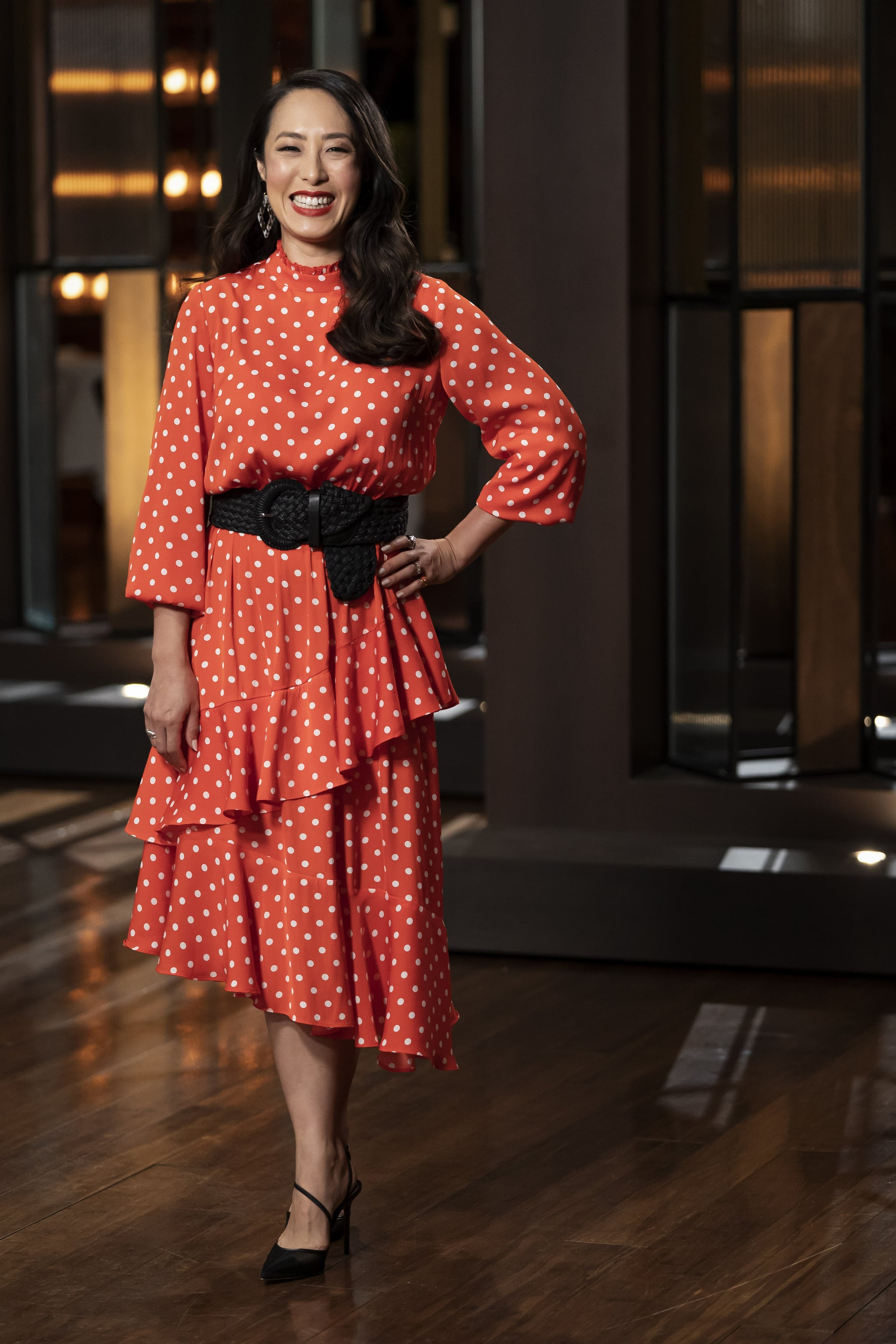 MasterChef judge Melissa Leong has opened up about her diagnosis with a stress-induced autoimmune condition, Pyrrole disorder.
Talking to Who, Melissa explained that it took her nine months to recover, after being diagnosed a few years ago. From 2017 to 2018, the food critic hosted reality cooking competition The Chefs' Line on SBS.
Pyrrole disorder causes dramatic mood shifts, and develops when there are too many pyrrole molecules in your body. This influx can make it difficult for sufferers to absorb zinc and vitamin B6, nutrients which can help regulate mood. It can also cause hair loss and chronic insomnia, and is often linked to other mental health conditions like anxiety.
"I was extremely unwell and couldn't work," Melissa explained. "I'm in an incredible place right now, but I'm mindful every day to prioritise my health. I've learned — the hard way — not to push myself to the point where I break."
Melissa said she was able to "slowly get better" thanks to a correct diagnosis, supplements and good nutrition. During her recovery, she became interested in the "crucial emotional and health implications of food", and food as medicine, after previously struggling to look after herself. She also cited the benefits of exercise, especially pilates.
"There was a time where I'd have to psych myself up for days just to walk to the end of my street to buy groceries, which was not a very good state of affairs at all, to be honest with you," she said.
She also stressed that she needed to be patient in her recovery: "As I'd lived my life at full throttle previously, I hadn't been very good at patience. I had to slow down, I was forced to, but it was a good lesson to learn."
The host who has been praised for revitalising MasterChef told the publication that while the show can be demanding, she's been able to juggle it and her health needs by being mindful of her limitations, having previously suffered from burnout. "I love this job though, and, while it demands a lot from me, I give it my everything. I'm also very good at saying no too."
In the interview, Melissa also addressed handling negative criticism as a person in the public eye. She said that her strategy is to "just focus on what I do well, be grateful for the positive aspects and to just own who I am".
"I've spent a very long time learning how to be comfortable in my skin and that's the best I can do. Not everybody is going to like what you do. Nobody is universally loved and I think when you can accept that you can focus on being the best version of yourself you can be."
Melissa spoke about her struggle with depression on Sharon Johal's We Are the Real Ones podcast in May. She pointed to therapy, exercise and meditation as strategies for managing her mental health.
"The only person who can pick you up and put you back together and help you navigate all of the struggles in life is you."
But she also emphasised the importance of being honest and engaged with other people: "Empathy and vulnerability is really powerful. Kindness is really powerful."
On MasterChef, she said, she has a codeword with the executive producer for when she's feeling overwhelmed and needs a moment to herself.
"If I need a day like that where I just need that little bubble of time — it could be 10 minutes — I will tell them and they will find the next available opportunity for me to just have a minute. It doesn't take long, it could just be five minutes, just to kind of be quiet and then you gather yourself and keep going."
MasterChef Australia airs on Network 10, Sunday to Tuesday. Join us at our Facebook group Pass the Popcorn to gab about all things reality TV.