Navarro Cheer Routine On YouTube
Navarro's Entire Daytona Routine Is on YouTube in All Its Pyramid Glory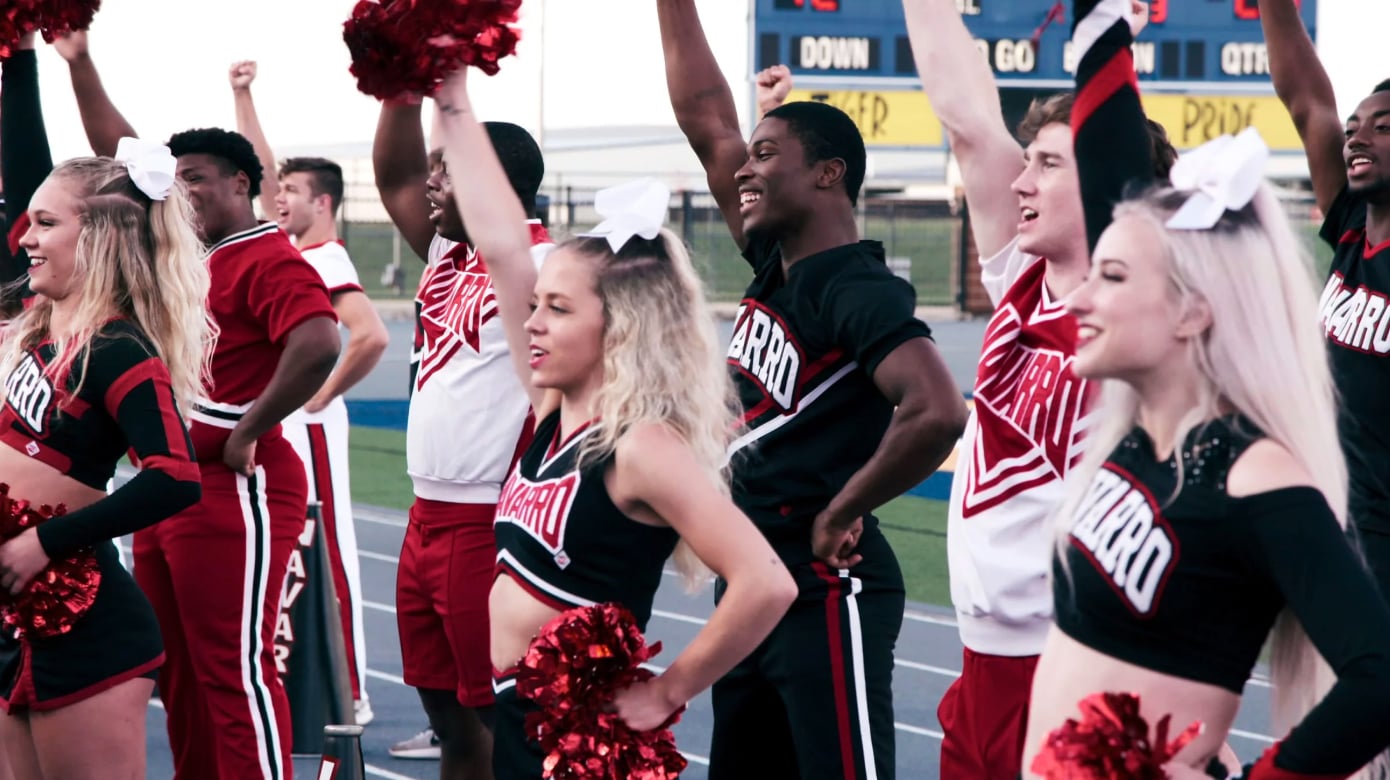 By now you've binged the Netflix doco-series Cheer (I did it in a day, just saying), have googled the heck out of the Navarro cheer team, love Jerry, were rooting for Lexi and low-key wish you had been forced into the sport as a child, so you too could learn a front handspring-step-out, roundoff back handspring step-out, roundoff back handspring full-twisting layout.
While the series does an excellent job at showing the prep and politics of cheerleading in the lead up to America's biggest and only college cheer competition, NCA Daytona, we were never able to see the entire routine because production wasn't allowed to film it in its entirety. Yes, they do a pretty great job at showcasing the performance through a mix of phone and audience footage, but there's no denying it leaves you yearning for the full 2 minutes 15 seconds in HD.
Did I forget to mention it's the routine that led them to their 14th win at the NCA National Championships? Check out the routine in all its glory below.


I'm sweaty just watching this. While films like Bring It On and Fired Up! gave us some insight into the cheerleading world, they definitely didn't show the intense training involved and skill needed.
If you haven't watched Cheer already, what better way to spend your long weekend than binging the entire series? And if you've seen it, there's nothing wrong with re-watching it. Nothing at all.