Opinion on Women's Toxic Rivalries on Bachelor in Paradise
A Rivalry Was Set Up Between Two Women in Paradise Yet Again Letting a Misbehaving Man Off the Hook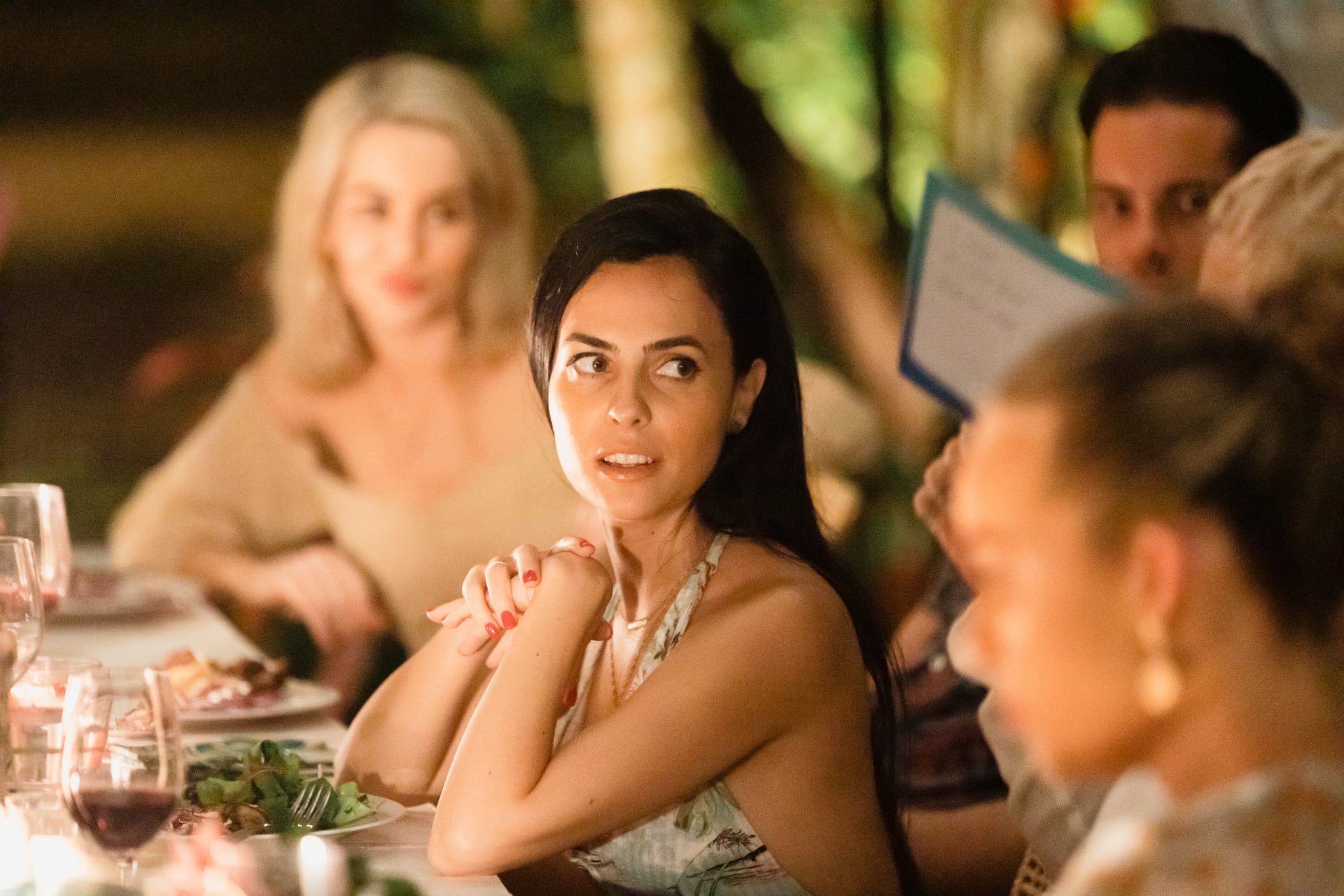 Last night's premiere episode of Bachelor in Paradise saw a love triangle quickly form between Ciarran Stott, Cass Mamone and Abbie Chatfield, and people quickly arked up against one or both women.
And while that might have seemed complicated enough, there was another factor at play — Ciarran's ex, Renee Barrett, who also appeared on Matt Agnew's Bachie season.
During the episode, Ciarran admitted that he had cheated on Renee and then broken up with her — the split hadn't exactly been amicable. Cass testified to being Renee's good friend and said that she'd be "loyal", but talked about being focused on her own experience on the island to justify flirting with her friend's ex. "At the end of the day, we are all here for ourselves," she said.
Ciarran taught Cass how to pop a champagne bottle in the messiest way possible and they had "banter", but when their time in the "hook-up spot" didn't end with a kiss, Ciarran decided to "pursue" Abbie and spent the night in her room.
For all the talk of their friendship, Renee hasn't been quiet on social media about her opinion of her so-called "friend". Sam Royce, who also appeared on The Bachelor last year and is currently dating fellow alumni Jarrod Woodgate, shared a series of Instagram Stories from a Paradise viewing party with friends, including Renee, last night. In the videos, the group seemed to call Cass a "b*tch" and Renee said she was "so mad" about her behaviour, with the caption, "When you break girl code . . ."
People on the show like Mary Viturino and Cass talked negatively about Abbie's way of flirting, and others like Jake Ellis pointed out the seeming hypocrisy of Cass' "loyal" habits — not to mention scathing critiques of both Mary and Cass online.
But in all of this controversy, Ciarran seemed to come out relatively unscathed — even though he's the one who cheated on a partner then dropped them, and who, after spending an evening flirting with one potential love interest, spent the night in bed with another.
The show and the contestants apparently just couldn't resist the tired narrative pitting women against one another, rather than putting the focus on a man's misbehaviour. Or to put it in a gentler way, a man being unapologetically selfish in his dating life.
Instead of the talk in Paradise being about how Ciarran didn't necessarily act in a considerate manner, and how he definitely did the wrong thing by Renee, it was about both Abbie and Cass and their actions. Surely, Ciarran knows it's not appropriate to pursue your ex's friend . . . and then to turn around immediately when that doesn't work and pounce on a new person. Why is it so much easier as a culture for us to blame the women in the situation than the man?
Here's hoping the "b*tch" storylines subside and we get to see some people fostering real relationships — or at the very least we see models of rejection that don't involve a callous disregard for other people's feelings.
Bachelor in Paradise airs on Network Ten, Tuesday to Thursday. Join us at our Facebook group Pass the Popcorn to gab about all things reality TV.