Opinion Piece on Testing Your Partner in a Relationship
Opinion: You Should Never Need to 'Test' Your Partner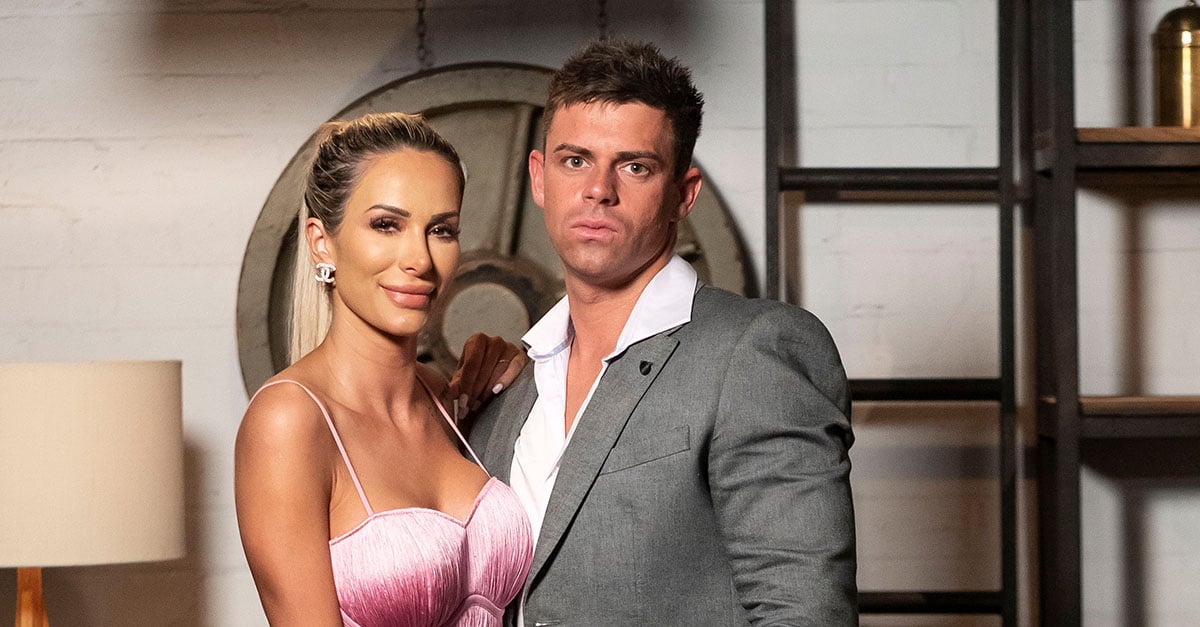 On last night's Married at First Sight, Michael decided to 'test' his TV wife, Stacey, to see if she was "down-to-earth" enough for him.
On the show, Stacey has been open about her expensive tastes. When she and Michael were living in her home for the bride's home stays, Michael derived great joy out of highlighting her "pretension", pointing out her designer shoe and handbag collections, and Stacey point-blank asked for her own credit card.
For their final date, Michael decided to trick his TV wife by leaving her what seemed to be a Lamborghini key and a note asking her to dress up. Stacey put on a nice white dress and Valentino heels as requested and headed to Sydney Harbour, where she was greeted with a beat-up old car, and a date that involved eating convenience store sandwiches on camp chairs on the side of the road. A truly relatable, absolutely normal date. We've all done it! (No one has ever done this.)
Michael explained that his aim was to prove that they could enjoy each other's company in any situation, with or without the finer things in life. He added later that he would rather be doing things like that with her, than going to a fancy restaurant with any other woman. It's a nice sentiment — except I don't accept the premise.
Here's the reality: if you need to 'test' your relationship, your relationship is already bad.
The mere fact that Michael thought it was necessary to 'test' Stacey's behaviour and intentions — for the entire season Stacey has been pestered by the grotty accusation that she's only on MAFS for his money — demonstrates a lack of trust.
If your relationship is truly solid, if it's built on a bed of trust and mutual respect, then you don't need someone to prove themselves to you. Sorry to break it to you, but no one's going to complete a quest and slay a dragon to save you and become worthy of your affection. And they shouldn't have to. You can save yourself.
You might feel the urge to 'test' your partner, and have them prove themselves to you, because you're feeling insecure, both with yourself and in your relationship. You could be like Michael, who, behind the 'test', was potentially feeling like he didn't know if Stacey wanted to be with him for him, and not for some other reason. You might be feeling anxious because they don't show their feelings for you the way you'd like them to.
So we act out when we feel uneasy. In past relationships, I would constantly 'test' my partner to see if they truly liked me, saying vulnerable things and hoping for a particular response that would magically inflate my self-esteem. But it didn't. And more often than not, dropping a hint, or sulking, or crying while eating cookie dough in the shower, wouldn't get me the attention or affirmation I was craving. He just didn't notice.
A big problem for me, in any and all relationships, large and small, casual and committed, is that I constantly needle people into saying that they desire me, that I am worthy of love, that I am attractive, and, above all, that I am the elusive "good person" we all strive to be, but don't feel like we are. I need them to say it, constantly, and show it, and mean it, because there's a part of me that thinks it will make me feel better about myself. It will fix me. I yearn for that validation from outside sources because I haven't done the requisite work on myself. I haven't learned to love myself the way I'm meant to.
What I'm saying here is that my propensity to 'test' him, in small ways, watch him fail those minor, insignificant tests, and then grow to resent him for that, but never articulate how I was truly feeling, illuminated all the flaws in our relationship. Not because of his failure, but because I was unhappy and unsure of myself, and knew on some level that the relationship wasn't right.
A healthy and strong relationship doesn't need constant grand gestures, reaffirmations that someone finds you attractive, or people trying to catch each other out, to 'test' each other. All it needs is two people who know and love themselves — or are learning to do that, because we're all on our own self-love journey — treating each other with active kindness.
If you feel the urge to test your partner, it's probably time to assess where you and your relationship are at. What acts of care — both for yourself and for others — do you need to enact? What do you really need? And why aren't you comfortable having an open and honest conversation about it?
Married at First Sight airs on Channel Nine, Sunday to Wednesday. Join us at our Facebook group Pass the Popcorn to gab about all things MAFS.