Osher Günsberg Bachelorette Final Two Spoiler 2019
Spoiler Alert: Osher May Have Accidentally Revealed Who is in The Bachelorette Final Two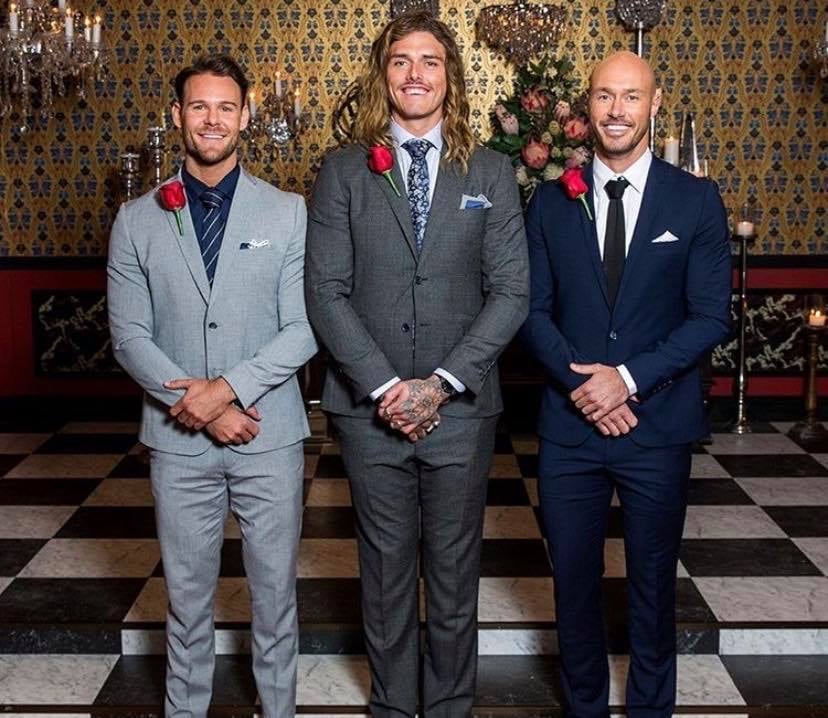 It's safe to say there are many sources from which Bachie spoilers can emerge, from sneaky paparazzi shots to tip offs from anonymous people in the know. However, we can't say we expected the host himself, Osher Günsberg, to let one slip.
That's right, Osher may or may not have just dropped a massive hint as to who makes it to the final two of The Bachelorette.
In an interview with Kyle Sandilands and Jackie O on KISS FM, Osher was asked to discuss tonight's penultimate episode where contestants Carlin Sterritt, Ryan Anderson and Timm Hanly currently make up the final three. Before too long, it became apparent Osher thought they were talking about the final episode, and he began speaking about the final two.
"It is the finale, it's the final moment of Angie's journey," he said, "she had quite a tumultuous time toward the end of it, and tonight, that's the tears you see. . .she's torn, it's the classic choice. . . it's not like in other years where we have two kind of similar kind of people at the very end, these are two very different-"
Before he could finish his sentence, Osher's call to the station became disconnected. Uh oh! While there was no explanation given as to why, it has been speculated that a panicked publicist must have cut him off before he accidentally revealed any more juicy goss. Whoops!
Jackie wasted no time in trying to decipher Osher's comment, and came to the conclusion that Timm Hanly must be in the final two.
Although she didn't elaborate on how she determined that, it certainly seems like she's on to something. While Timm has become known and loved as an offbeat, quirky kind of guy, both Carlin and Ryan are perhaps what we would call more 'traditional' Bachelorette contestants. Thus, Jackie and us Bachie tragics have decided that given how different Timm is to the other contestants, it must be a done deal that he is in the finale.
Well, time will tell if this hunch is correct!! And by time, we mean approximately 10 hours or so.