Pia Miranda Wins Australian Survivor 2019
Pia Miranda Just Won Australian Survivor in Its First Ever Unanimous Vote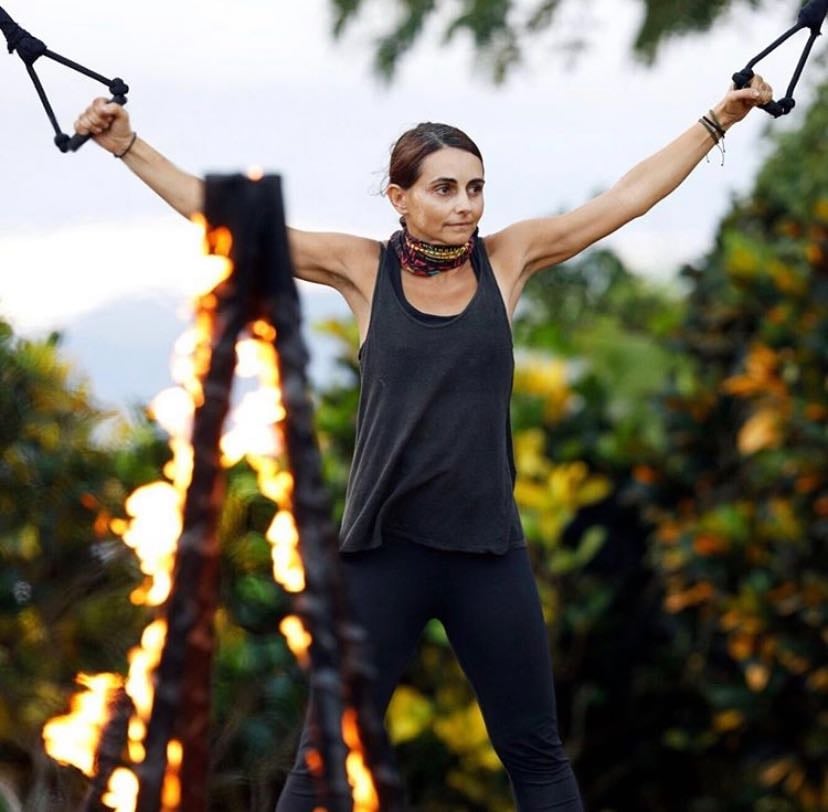 Following an undisputedly epic finale, Pia Miranda is the winner of Australian Survivor! The popular Aussie actor was taken to the final two by the winner of the almost seven hour long final immunity challenge, Baden Gilbert.
Despite Baden choosing to take Pia over the more overt threat Harry, Pia insisted she was a far more strategic player than Baden. She argued that her social game had been her greatest strength, as it allowed her to make smart moves on the sly while bigger targets where taken out. Explaining that she wasn't "stupid enough" to play an obviously flashy game that would lead to her elimination, she claimed she had deliberately aimed to be underestimated.
It seems the clincher for Pia may have been just how many tribal councils she had managed to "survive", being that she had participated in all but two of them. Referencing her most recent move of voting clear favourite Luke out, she explained that she was someone who was "willing to vote anyone out and do it with a smile on [her] face if it meant that '[she] would get further.
In the end, the jury easily favoured her subtle but effective game play, and she was awarded the title in the first unanimous vote in Australian Survivor history.
As Pia herself put it, "I just paid off my mortgage in seven traumatising weeks!"
Congratulations on a great game, Pia!