Rob Mills The Masked Singer Australia Elimination Interview
"We've Become Far More Judgemental": Rob Mills on How TV Has Changed Since Australian Idol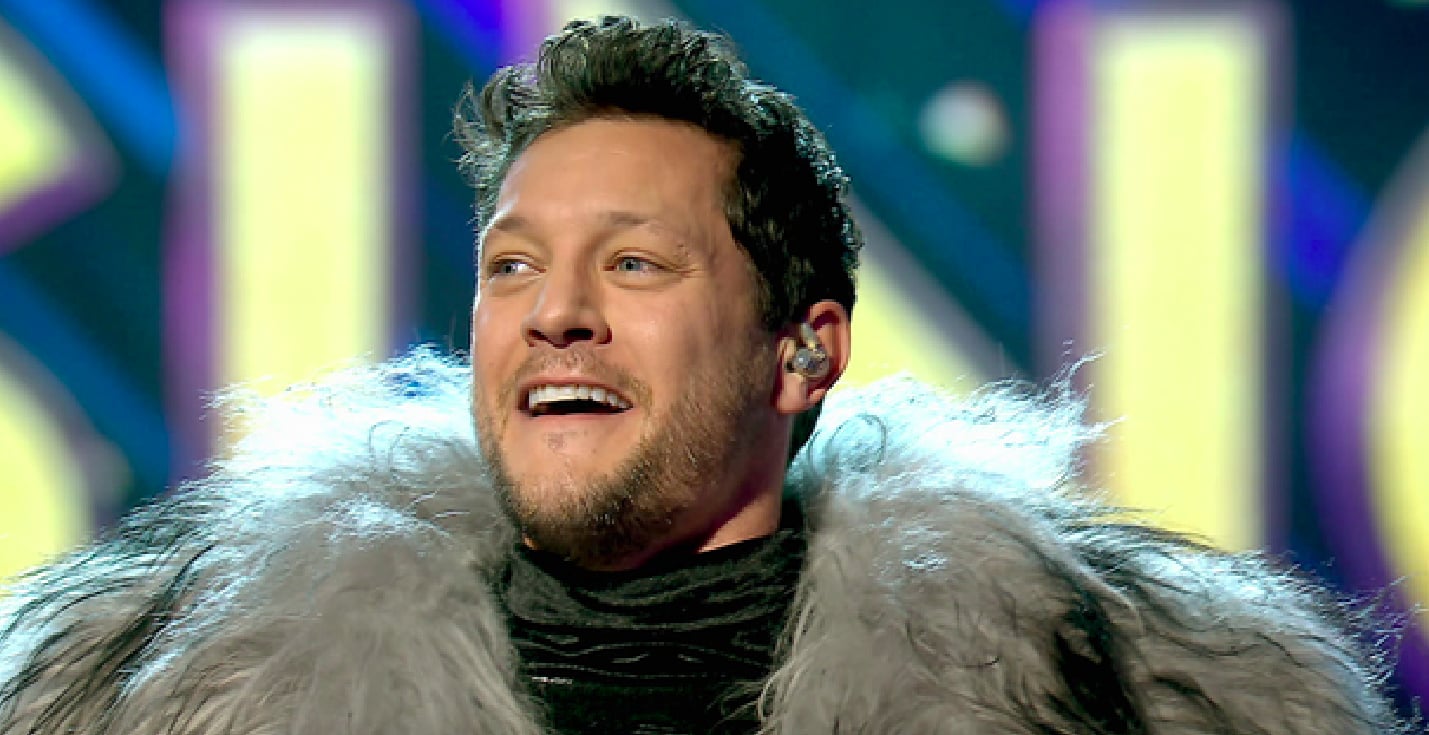 It's safe to say Rob Mills knows a thing or two about reality TV. After having burst on to our screens during the first season of Australian Idol back in 2003, he later went on to appear on The Celebrity Apprentice. But, it's The Masked Singer that he rates as the "breath of fresh air" Aussie audiences needed. Having just been crowned runner- up of the competition, Rob spoke to POPSUGAR Australia to debrief on being misjudged, how reality TV has changed, and the character that he was originally supposed to perform as.
POPSUGAR Australia: Hey Rob! How does it feel to have it all out in the open now?
Rob: It's the best, no more deceit! I'm not very good at not being honest. My brother called me straight after the show with my two nieces who are seven and nine, and they were going, "you lied to us! You're the Wolf! We can't believe you lied!" So that was quite hilarious. But yeah, it feels great to have made it so far on the show, and for so many people to have seen it. It seems like it was a big hit!
PS: What motivated you to go on the show?
Rob: Well when they asked me I had a look at some of the clips from the US show, and thought that it seemed like ridiculous fun. I love performing, entertaining and singing, so it combined all the things that I love. I also thought it'd be great to break up the year, as I'm doing high drama in my role on Neighbours every day. I just thought it would be a lot of fun, and that's pretty much my MO [modus operandi] in life, to bring joy and entertainment to people. We all know we're busy and that life is hard, so if we can get people just to relax and have a bit of fun as a family, then I feel like I've done my job in being a part of that.
PS: Of course you got your start on reality TV, what was it like returning to a singing competition so many years later?
Rob: I didn't really think much of it in that regard, I just treated it like I do all my gigs. It's just practise your song, try to sing it really well, and then see what happens. That's how I prepare for an audition or a musical, other than having fun I didn't really have any expectations to be honest!
PS: The Masked Singer is such a unique show, but how do you think reality TV has changed in general in the 16 years since first appeared on it?
Rob: I think with social media we've become far more judgemental, which I don't think is a very good thing. The thing I love the most about The Masked Singer and its concept is that you're not judging, you're just guessing. They called the panel the guessing panel, rather than judges, and it's just entertainment. It's in good spirit, there's no, "oh, I can't believe she's wearing that," or anything like that. For journalists as social commentators, it's [their] job to find stories and to judge. So it must even be a relief for [them] to say, "oh finally, we can just sit back and be entertained!"
I think The Masked Singer moves away from the big trend in reality TV, where we're looking for a scandal and looking for a story. It's no longer just about the entertainment factor, the drama also has to be really ramped up as well. As audiences, maybe we're expecting more, and are never satisfied with whatever drama happened the previous season. It's exhausting, it's exhausting on our energy levels as well I think. So this show is a breath of fresh air for today's reality TV, and it is one of the best forms of reality TV.
PS: You said last night that people would often refer to you as "surprisingly good", why do you think people may have misjudged or underestimated you?
Rob: On Australian Idol in 2003, everyone played a character. That's how reality TV works, it's produced within an inch of its life. There's nothing real about reality TV. It's almost like a cartoon or caricature version of you where certain aspects are amplified. That meant I was the young, single, footloose and fancy free party kid, when really I wasn't. I worked five days a week during the day, and then I did four gigs a week, so I wasn't really partying at all. I was quite a hard worker, but at 21 when you're told that you're this party kid, you go, "oh, that kind of is who I am." It took me a while to realise who I was, and it's not that kid. It's someone who works really hard and strives for. . . not so much recognition, but I realised that integrity and reputation is all you have. I wanted a good reputation, not that reputation from 2003. I think that's actually what drove me to work harder. Adversity breeds awesomeness, I like to always say.
PS: Why do you think you ended up with the costume of Wolf? How did it symbolise you?
Rob: At first they wanted me to be the Prawn, but I don't like seafood, so I said I didn't want to. [Laughs] That's when they said "what about the Wolf," and I said "oh cool," that's the only reason! But I did think the Prawn costume was awesome, and I loved how Darren [McMullen] was a charismatic Prawn pirate! I actually think it worked out perfectly, he was perfect for the prawn, and I loved portraying this macho, pimp kind of character. On the inside, I'm not like that. It's almost like instead of instead of the wolf in sheep's clothes, but instead I'm the sheep in wolf's clothes. [Laughs] It kind of worked! I think I'm like the exact opposite maybe. Actually I was a bit of a black sheep, a sheep in general has a negative connotation of someone who just goes along with the crowd . . . but you get what I mean!
PS: What was the highlight of your time on the show?
Rob: I think singing some different styles. I always been a lover of all kinds of music, whether it be pop, rock, funk or disco. Every week was fantastic, and I loved getting out there. The reveal was great as well, seeing Osher and the guessing panel's faces. Also, just getting to take the mask off and breathing was a highlight. [Laughs]