Ryan Gallagher Talks About Davina and Dean's Affair on MAFS
Ryan Gallagher Spills More Tea About Davina's Affair With Dean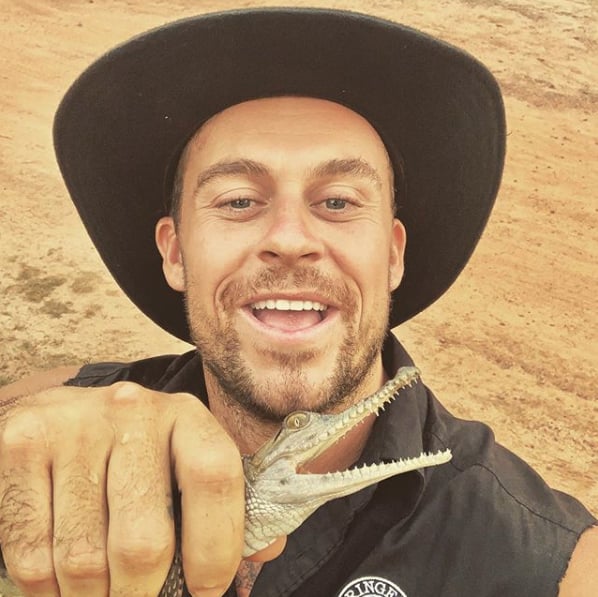 Reality TV regular, Ryan Gallagher made a startling revelation on I'm a Celebrity last night about his time on MAFS, and his dramatic relationship with "ex-wife", Davina Rankin.
Chatting to his fellow campers about his honeymoon with Davina, the comedian claimed that his ex-'wife' had pre-warned him she was going to have an affair during the experiment.
"We were on the honeymoon, and we were intimate and stuff like that . . . you sort of get lost in the moment," he explained.
"And as we were flying back, as we were landing, she goes, 'You know, when we get back we meet other people and you can hook up with anyone','" he went on to explain how she'd left him baffled. "And I was like, 'I don't think that...!'.
Ryan goes on to explain that Davina began the affair with Dean Wells before homestays, so even after finding out about the affair he was obligated to take her to meet his parents.
"It was awkward because you both have to hold up 'leave', and she wrote stay because she wanted to be with Dean. And I'm like. . . I've got to live with her another whole week, she had to meet my parents, knowing she'd just cheated on me, I had to take her to my parents' place. I've only introduced four girls to my family," he said.
"I didn't tell mum and dad what happened. I knew they would treat her different, so I just left it." Gallagher goes on to explain how Davina had other plans.
"While I was gone, she told my mum [about the affair]. She started crying and everything."
Fellow contestant, Charlotte Crosby was left shocked, but was eager to see all how the drama went down, "I wanna watch it," she claimed.
As someone who did watch it, Charlotte, we can tell you it was just as dramatic as it sounds, we can't wait for the new season to start.