Sam Frost and Boyfriend Dave Bashford Breakup
Sam Frost Confirms Breakup With Long-Term Boyfriend Dave Bashford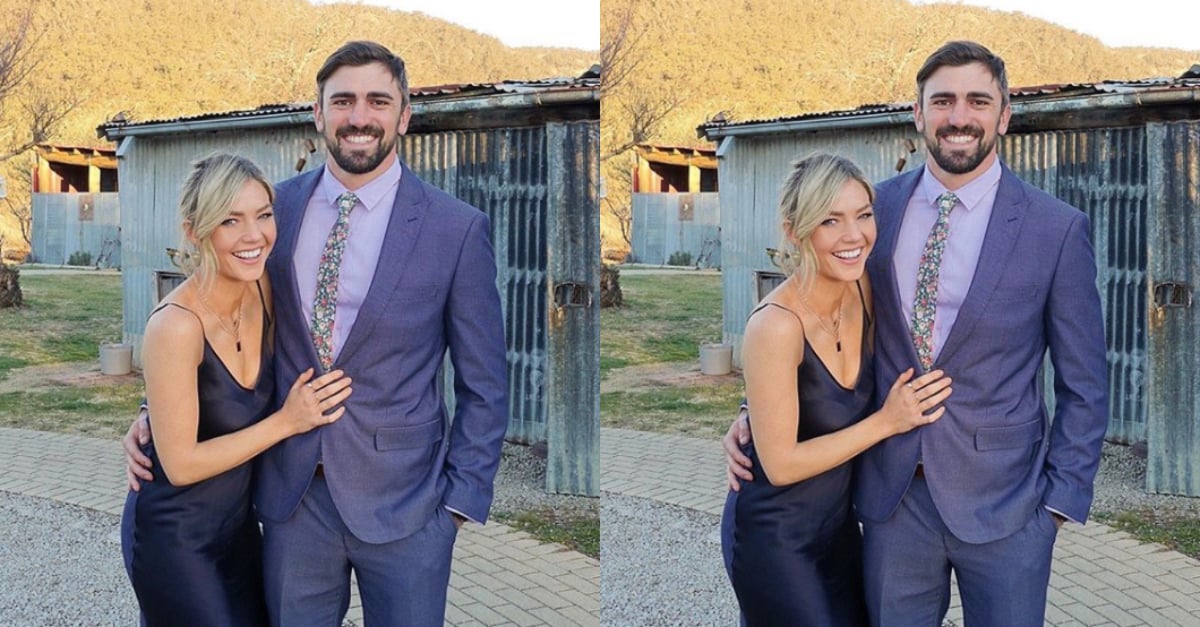 Home and Away star and former Bachelorette Sam Frost has confirmed her split from long-term partner Dave Bashford.
Sam posted a video to TikTok earlier this week, with the hashtag #31singleandfabulous, leading fans to speculate that Sam and Dave had broken up.
A spokesperson for Sam told The Daily Telegraph said Dave and Sam "are no longer in a relationship": "They remain great mates."
The couple got together in 2017, after being friends for years. But their breakup has been rumoured since at least January, with a source close to the couple telling Woman's Day: "It all became too much for Sam who was going through a lot. Her career was taking a new path and her mental health was definitely not where it needed to be.
"When things are good, they're both very happy, but the lows are bad. They argue over trivial things."
In May, Sam spoke to TV Week about how Dave, her friends and family had helped her when she was the subject of excessive tabloid attention. She's since spoken out on how that scrutiny impacted her and is now a mental health advocate.
"It wasn't a great time for myself or my family. Thankfully I have [my family], Dave and a circle of girlfriends who know me so well and the sensitive side of me . . . I feel blessed I can count on them to lift me up and make me stronger."
Sam has had a difficult and very public love life since appearing on The Bachelor in 2014.
Blake Garvey proposed to Sam at the end of The Bachelor season two, but the pair broke up not long before the finale aired, with Blake going on to date third-place contestant, Louise Pillidge.
She went on to become our first Bachelorette in 2015, choosing Sasha Mielczarek in the finale, but the couple acrimoniously split in December 2016.