Tim Robards Leaves Neighbours to be with Anna Heinrich
Tim Robards Leaves Neighbours Early to Return to Sydney & Reunite With Wife Anna Heinrich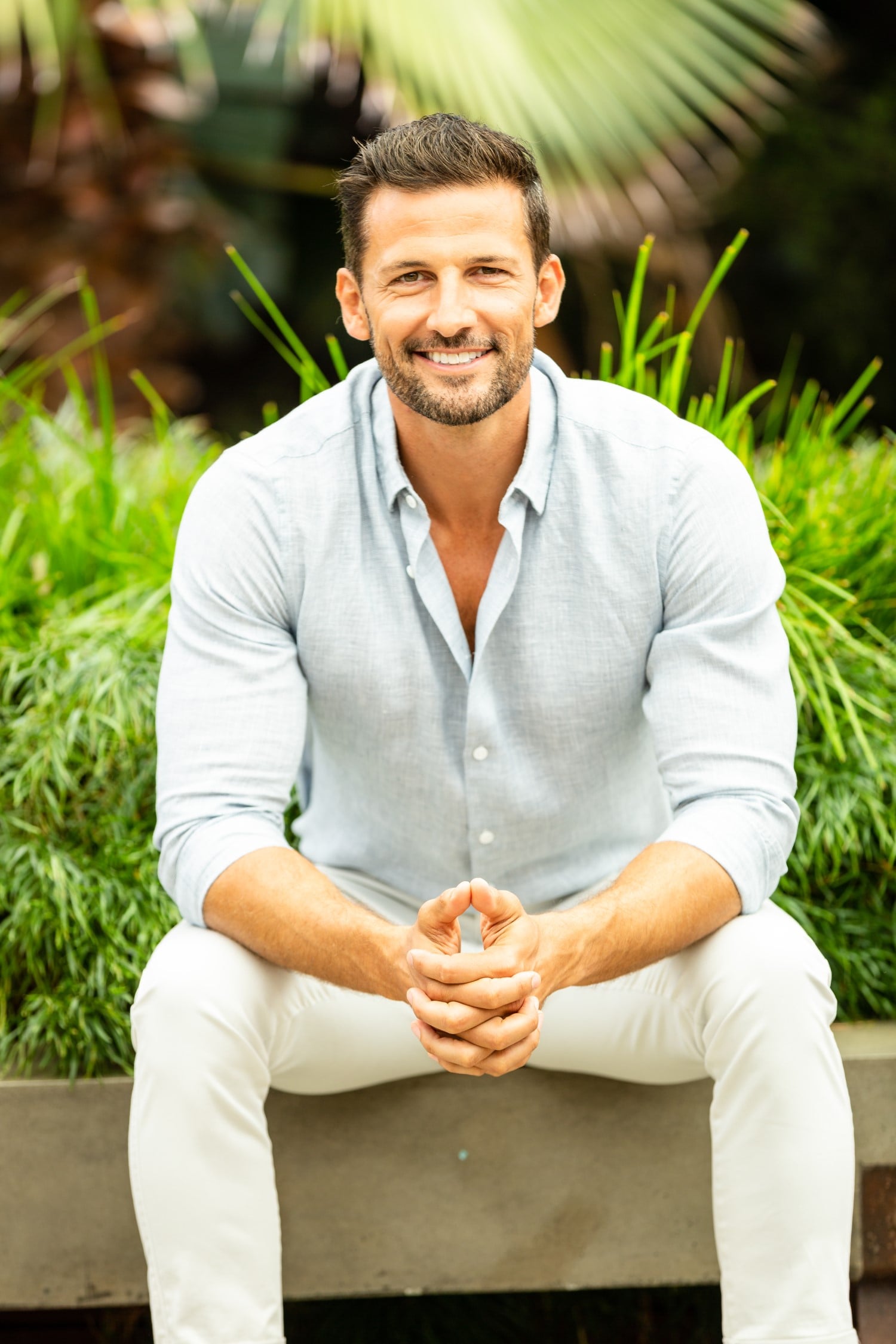 Tim Robards is leaving Neighbours! The original Bachelor is departing the series so he can be with his wife Anna Heinrich as they get ready for the birth of their first child.
While he was set to finish filming in Melbourne next month, he wrapped shooting early to get back to Sydney amid strict COVID-19 travel restrictions.
In a statement, Tim said: "I would like to thank the amazing cast, crew, Fremantle and Network 10 for the incredible opportunity to play Pierce Greyson. I have absolutely loved my time on the show and will miss it immensely.
"I made the gut wrenching decision to depart Neighbours early as my responsibilities as a husband and father have to take precedence. If I've learnt anything in this pandemic it's that the health and wellbeing of my family has to come first."
Tim and Anna revealed they were expecting in May, and shared that they were having a baby girl with their gender reveal moment in June.
In early July, both Tim and Anna shared pictures on their Instagram Stories bemoaning being kept apart by the Melbourne lockdown. "Me right now not knowing I'll see my hubby next 😢," Anna wrote, with Tim sharing the sentiment, "Current mood . . . blaaaa," and a selfie of his own.
He then sent Anna a bouquet of flowers, which she also shared on Instagram, with the note reading, "Keep smiling. I'm never that far away xoxo Love you. Your hubby." Cute!
For the rest of this season of Neighbours, Don Hany (Offspring, Bad Mothers) will be replacing Tim as billionaire businessman Pierce Grayson, a role Tim has played for the past two years.
Tim's last episode on Neighbours airs on October 19, with Don taking on the role on Oct. 23.