Timm and Brittany Leave Bachelor in Paradise Together
Brittany and Timm Decided to Leave Paradise Together Tonight & It Was Actually Super Sweet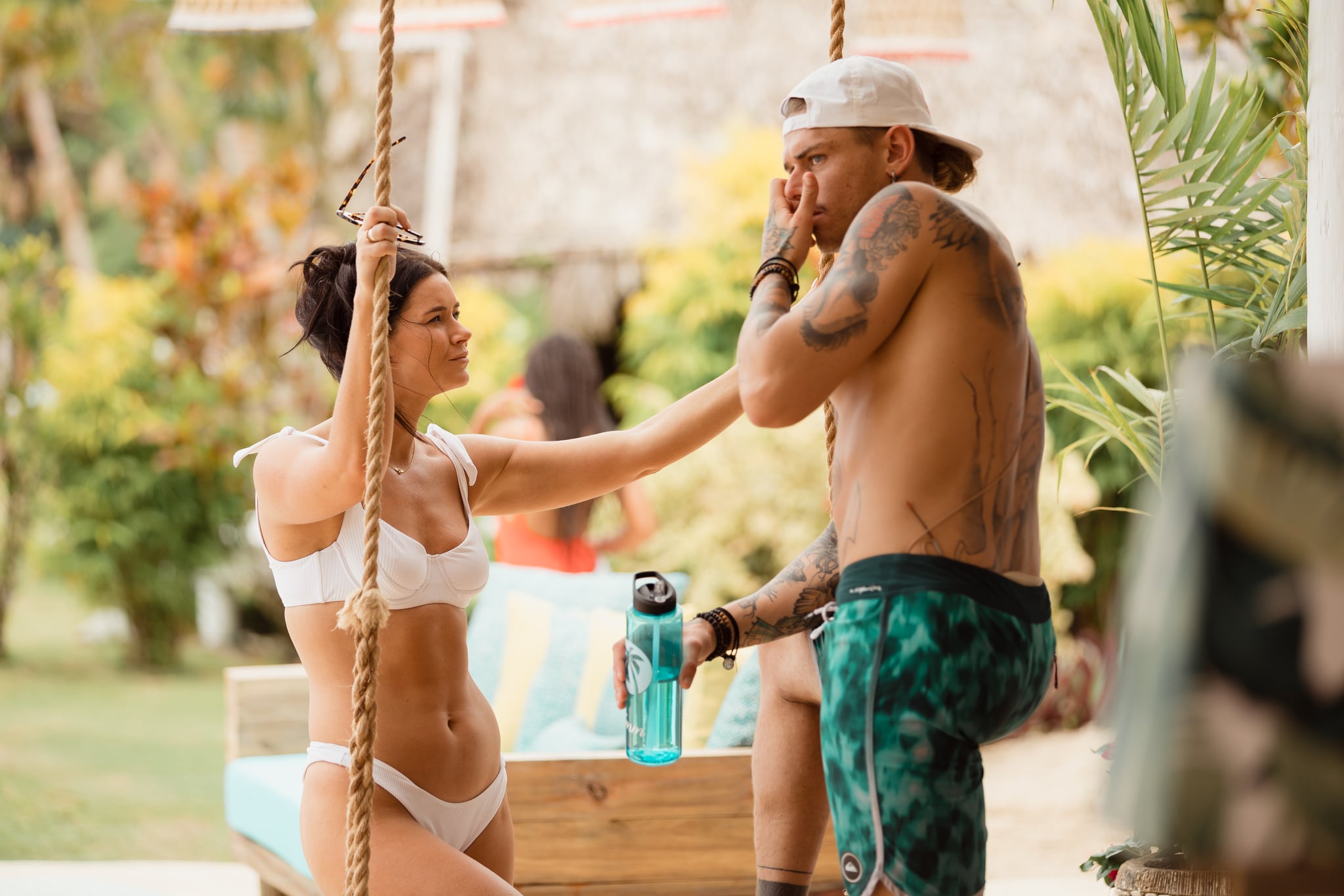 Timm Hanly asked Brittany Hockley to leave Bachelor in Paradise with him tonight, after realising that Paradise wasn't conducive for him fostering a healthy relationship.
After last night's fight, with Timm calling Matt Whyatt a "f*ckhead" because of his relationship with Ciarran Stott's ex Renee Barrett, he decided he didn't like the kind of pot-stirring person he became in that environment.
It's not the first time he'd gotten into conflict, having been called out after he tried to rile up Renee and Cass Mamone over Cass' flirtation with Ciarran and "loyalty" to her friend early in the season. When he was called out, he threatened to leave the show, going so far as to pack his bags, before he chose to stay for Brittany. Then, instead of leaving Paradise for good when he needed to be the best man at a friend's wedding, he vowed to return to see how their romance would blossom.
"I'm just not feeling myself and I need to get outta here. I don't need to wait around. If anything, Paradise is going to bring me unstuck," he explained to camera on Monday's episode. "At the end of the day I've come here to find a connection. I found a connection with Britt, and I want to take her with me now. Because I can't see us growing in this environment. I think I want to go out into the big wide world and do it with her. I'm just scared she won't want to come with me."
Approaching Brittany, he repeated, "Don't leave my side," before explaining that he'd been "struggling" in Paradise. "Some days I wake up and I go, I'm not too sure about this . . . I haven't been myself in here and I've been struggling. But I ask myself one question, Would I regret leaving Paradise without you? And the answer to that is yes.
"I want to leave with you and I want to try a relationship on the outside. I think this place is not the right place for me at the moment."
"I'm not staying here without you," Brittany replied. "I want to leave too."
Together they agreed to pack their things and leave on the spot to see if their connection could withstand the outside world. "I want to be absolutely with Timm," Brittany reflected to camera. "It doesn't really matter where. I'm ecstatic. He's basically said that he wants to be with me and really give this a go in the outside world, and I want nothing more than that."
We're sure we'll soon hear about whether these two made it!
Bachelor in Paradise airs on Network Ten, Sunday to Wednesday. Join us at our Facebook group Pass the Popcorn to gab about all things reality TV.