Tom Hanks Sends Typewriter to Bullied Australian Schoolboy
Tom Hanks Sent a Typewriter to An Aussie Schoolboy Bullied For His Name & We're Not Crying, You Are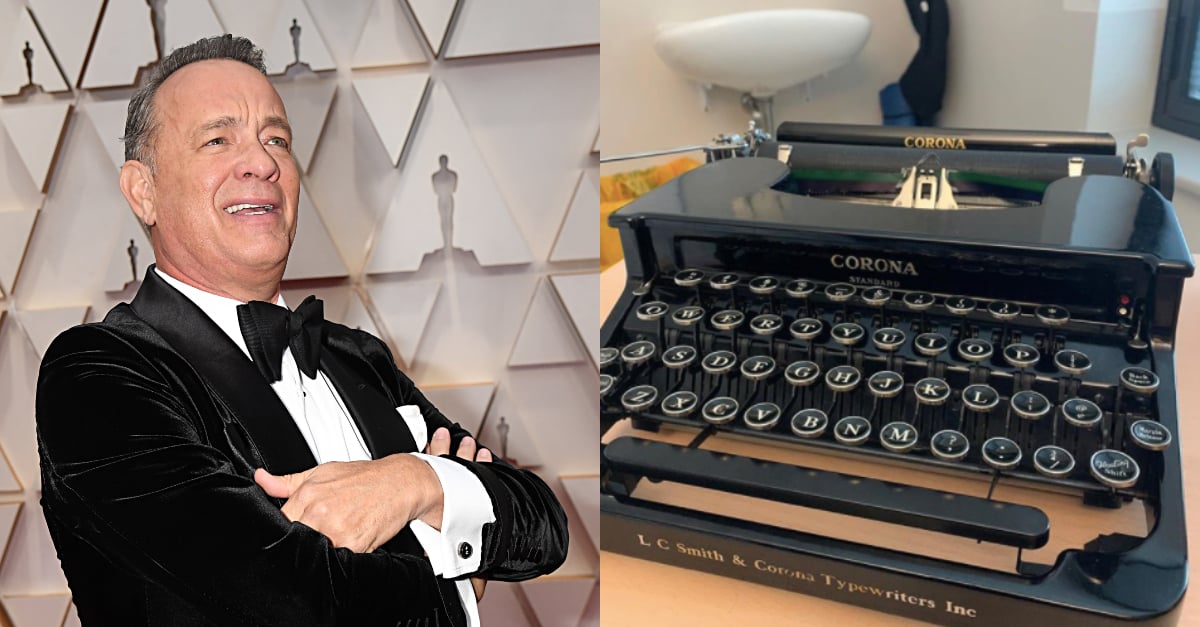 Tom Hanks sent a typewriter and a typed letter to an eight-year-old boy from the Gold Coast, who wrote to him earlier this month about being bullied because his name is Corona.
Corona reached out to the Oscar winner, who tested positive to COVID-19, along with his wife Rita Wilson, while on the Gold Coast to film Baz Luhrmann's upcoming Elvis Presley movie. Corona wrote: "I heard on the news you and your wife had caught the coronavirus. Are you OK?"
He told Tom that he loved his name, but that he'd been bullied by other kids who called him "the coronavirus": "I get very sad and angry when people call me this."
In a letter obtained by 7NEWS.com.au, Tom wrote: "Your letter made my wife and I feel so wonderful! Thank you for being such a good friend — friends make their friends feel good when they are down.
Tom explained that he and his wife were healthy and back in the US, but had seen Corona on the TV. "Even though I am no longer sick, getting your letter made me feel even better. You know, you are the only person I've ever known to have the name Corona — like the ring around the sun, a crown.
"I thought this typewriter would suit you. I had taken it to the Gold Coast and now it is back — with you. Ask a grown up how it works. And use it to write me back."
Tom added a handwritten P.S., alluding to his iconic role as Toy Story's Woody: "You've got a friend in me!"
The Corona brand typewriter, which he used to type the letter, is the same one Tom posted to Instagram on Mar. 18, with an update on his and Rita's time in self-isolation in Australia. "Bad news: My wife @ritawilson has won 6 straight hands of Gin Rummy and leads by 201 points. I have learned not to spread my Vegemite so thick. I travelled here with a typewriter, one I used to love. We are all in this together."

This is exactly the kind of sweet gesture we needed to hear about to start our Friday right.