The Voice 2020 Show Details
Everything We Know About the Return of The Voice This Month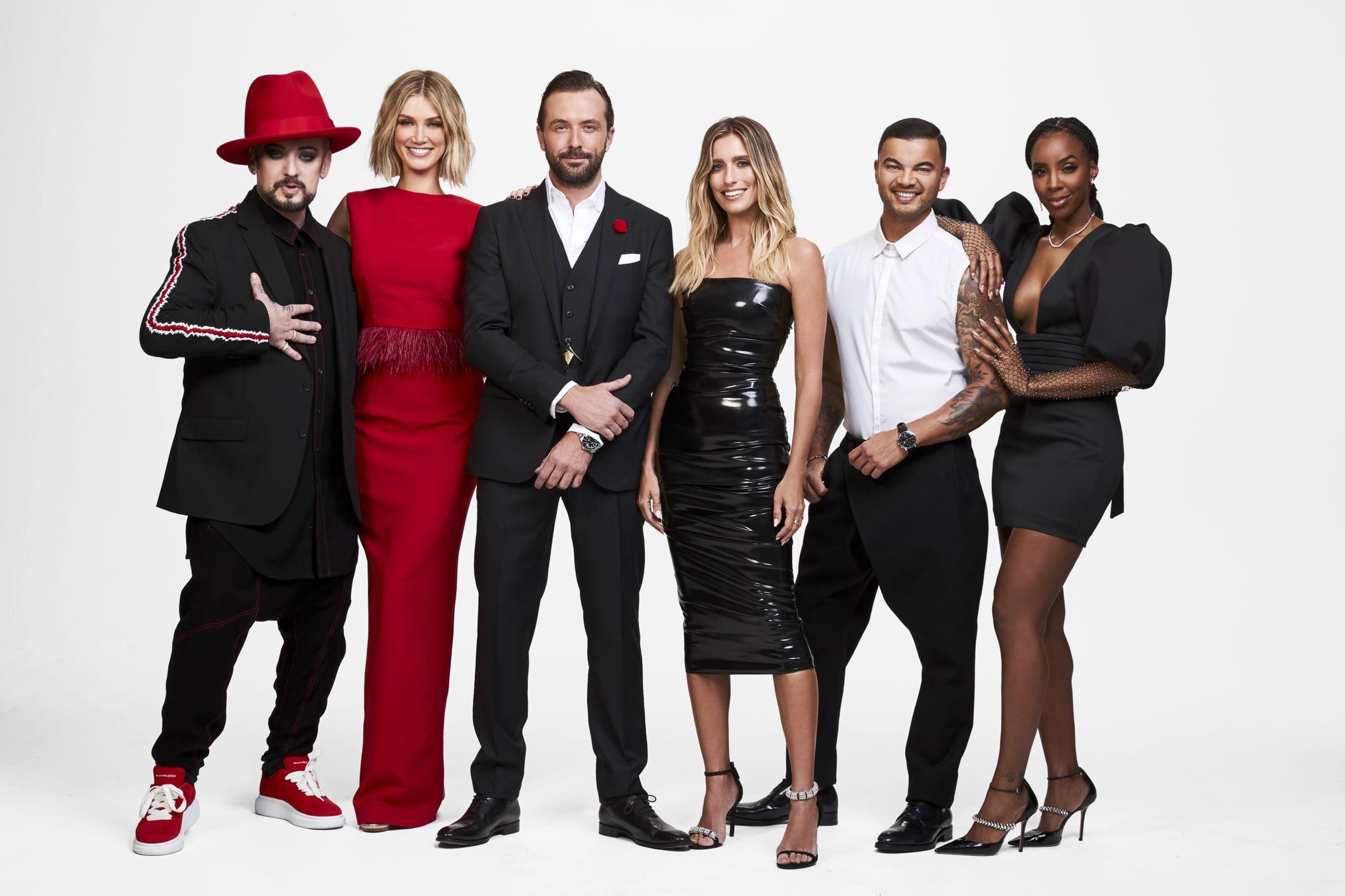 The Voice is set to bring a new batch of powerhouse singers into our lounge rooms this month. For this ninth season, we can expect a returning superstar line-up of Australian and international judges and plenty of fierce competition, as well as the discovery of yet another stunning vocalist.
Here's everything we know about The Voice 2020:
Who are The Voice coaches for season nine?
Delta Goodrem, Boy George, Kelly Rowland and Guy Sebastian will be the contestants' coaches in 2020. It's the first time in nine seasons that a full set of coaches has returned to the series.
Delta has been a coach on The Voice since season one in 2012, taking one year off in 2014, when Kylie Minogue stepped into her role. Boy George and Kelly joined the series for season six in 2017, with Guy joining the team last year for season eight.
In season five and six, singers from Team Delta won the series — Alfie Arcuri and Judah Kelly. Sam Perry from Team Kelly won season seven, before Diana Rouvas from Team George won last year's season.
Who hosts The Voice season nine?
Darren McMullen and Renee Bargh will host The Voice in 2020, after former host Sonia Kruger departed the show and the network to host Big Brother on Channel Seven. Darren hosted the show from season one in 2012 to 2015, while Renee joins the show from hosting roles on Channel [V] and then Extra in the US.
Who is competing on The Voice season nine?
This season, contestants are expected to include an international winner of The Voice, a winner of Australian Idol, and the youngest ever artist to audition for the series in any country. Fan favourite singers from previous seasons are expected to return for a second chance at winning the series.
How will The Voice season nine be different to season eight?
Coaches this year will twice be able to "block" each other from pitching for contestants to join their team during the Blind Auditions. New rounds will also be introduced: the Playoffs and Showdowns.
How has The Voice been impacted by coronavirus?
Filming for The Voice was suspended in mid-March, including the scheduled shooting of the Playoffs in front of a live studio audience in Sydney on Mar 26 and 27. The Daily Mail reported that Guy, Kelly and Renee were all overseas at the time, and would be required to self-isolate for two weeks upon their arrival in Australia. A Channel Nine spokesperson said: "Filming of The Voice has been temporarily postponed in the wake of the coronavirus and new government protocols."
What is the prize for winning The Voice season nine?
The winner of The Voice gains a recording contract with EMI Music and $100,000 in prize money.
When will The Voice season nine air?
The Voice is scheduled to return on May 24 at 7 p.m. on Channel Nine.