Warwick Quits The Bachelorette Australia 2019
Someone Just Quit The Bachelorette Over a Chicken Costume and It Was More Than Dramatic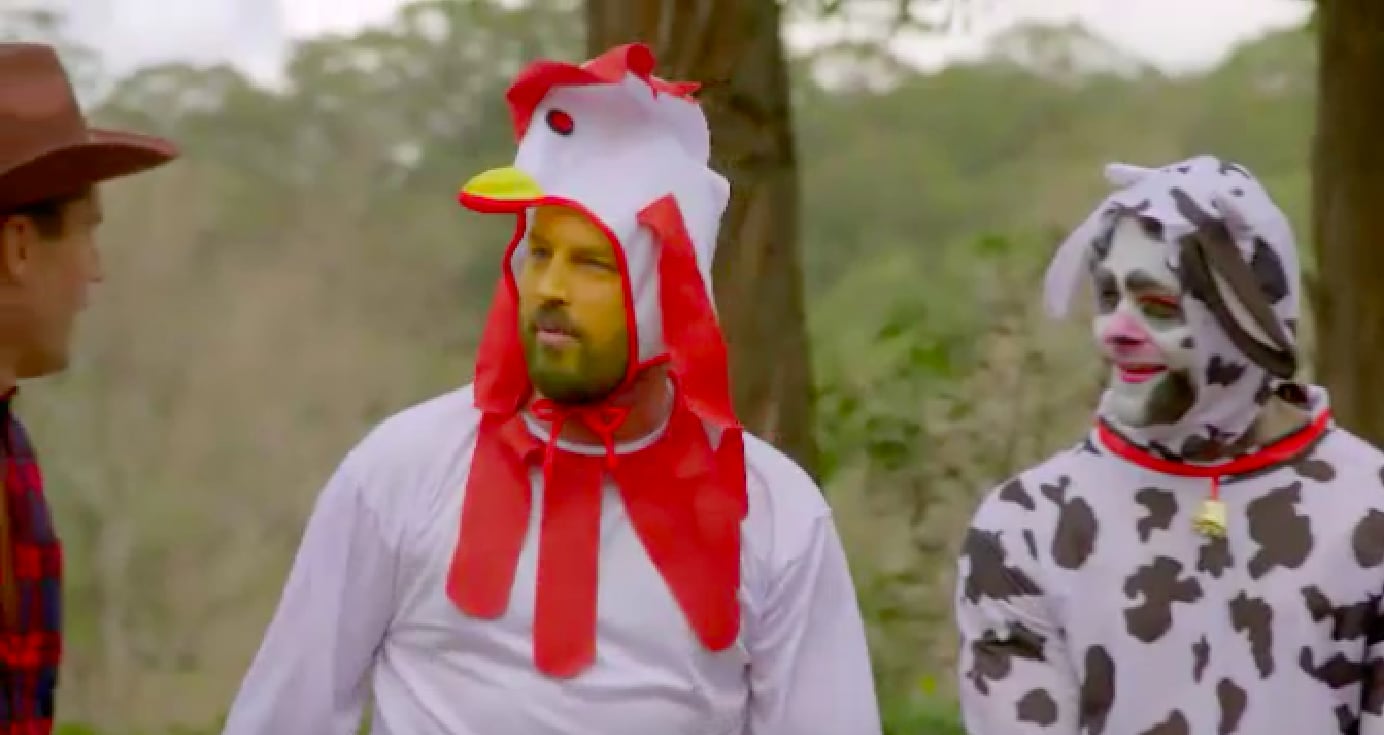 It's safe to say that we as Bachie fans have watched more than our fair share of meltdowns over the course of five seasons of The Bachelorette.
However, on tonight's episode of Angie Kent's season, we witnessed a tantrum truly unlike anything we have ever seen on reality TV before: That's right, someone quit the show over a chicken costume.
To get you up to speed, the bachelors were all participating in the annual group date photoshoot that occurs at the start of every season. At this point, it's basically a rite of passage to have to dress in a ridiculous costume when posing for the photographs. But, it seems Warwick may not have gotten the memo, as he was certainly less than impressed with having to dress as a chicken.
While many the other men were also dressed as unflattering animals, things went sour when Warwick seemingly became overwhelmed by the teasing he was receiving for his get up. In fact, before the photoshoot had even started, he had stormed off the set and bak to the mansion in protest over the situation. "Warwick likes to have a laugh at other people, but he can't take it back," explained Matt and well, we're going to take his word for it.
As it turns out, Warwick vacating the photoshoot was just the tip of the iceberg, as later that day he announced he was straight up quitting the show.
"I'm the first person to have a joke, but not at my expense. . . it wasn't how Wazza was going to find love, dressing up like a chook and looking like a complete and utter f*ckwit, that's not funny to me," he explained in his departing words.
So hasty was his departure that Angie was not even informed of his departure until he had already left. "Even the Bachelorette can get ghosted," she concluded and boy are we certain there has never been an exit quite like this before.