What Happened on MAFS Episode 6 Season 7?
Married at First Sight Cheat Sheet: The 2 Major Moments From Episode 6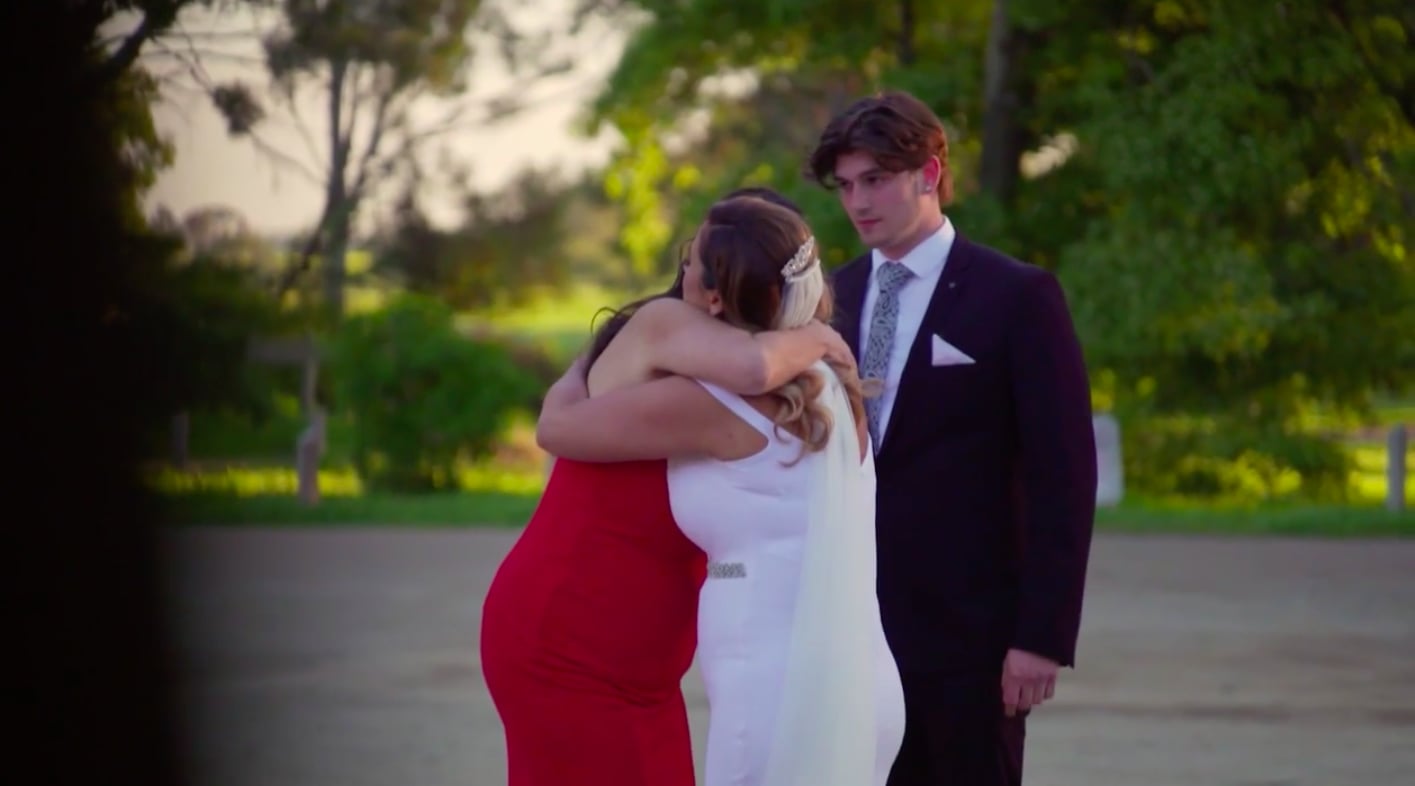 With Married at First Sight airing four nights a week for the foreseeable future, you might not be able to sit down and watch every single episode. We understand! It happens to all of us — even the most devoted among us.

That's why we're here, with this cheeky cheat sheet, so you can blag your way through tomorrow morning's office chat about the show, or alternately if you need a quick refresher after watching it live.
Here are the big moments you missed from episode six of Married at First Sight:
1. Mishel finds out that Steve is a cheater, just like almost all of her exes.
Sweet mum Mishel has been cheated on in seven out of eight total relationships, so infidelity is a dealbreaker for her. Steve, meanwhile, has only ever loved one woman, he says, his former fiancée, Diana from MasterChef season nine, but the pair split after he beat testicular cancer. And he cheated on someone when he was much, much younger.
Mishel describes herself as "batshit crazy" and laughs about wearing a sleep apnoea mask like Darth Vader. She doesn't want to be old and alone, but is nervous about what she's embarking on: "I might just need tequila." While Mishel is worried about how her Macedonian mum would react, her mum is extremely supportive. "Who wouldn't be happy with you, Mishel?" she asks, over a big family lunch.
After Steve makes her feel comfortable at the ceremony, she freaks out at the reception when her kids tell her that he cheated on someone 17 years ago. Steve tries to figure out why she looks so visibly distressed and she says, "We just need some tequila I think," and then admits to hankering for a cigarette. Later, Steve explains that he is not the person he was then, when he cheated, and cops to having made a mistake. "To see you upset and cry really upsets me," he says. Mishel is convinced that Steve is genuine and resolves to trust him.
2. Stacey has zero time for Michael.
Stacey is icing rich guy Michael out from the beginning. He's not her usual type (ideally Tom Hardy) and she dismisses him as immature, an entertainer singing his own version of "Baby Shark" and quoting Forrest Gump and making chocolate puns in his vows. "I don't need another child, I've got two," Stacey demurs. She gives him basically nothing during the photoshoot too, so Michael decides to "turn on the charm".
At the reception, he asks questions like, "What's your kids names?" and she doesn't even turn away from her conversation with her bridesmaids to look at him, let alone answer. Michael ends up describing her as a "gothic devil" and "the most standoffish bird I've ever met", complaining that getting to know her would be more difficult than "escaping from Alcatraz".
One of Stacey's friends stalks him online and finds out that he owns an ice company. That discovery, as well as her mates urging her to "soften" and actually ask some questions, has Stacey reconsidering her behaviour and telling Michael, "I'm not actually this rude." Instead, she's "intrigued" by her new husband. And at the end of the night Michael has come around to the withholding Stacey, because he's glad she can take a joke — whether that be him giving her a tour of the hotel, or misleading her about their light being a "clapper".
Married at First Sight airs on Channel Nine, Sunday to Wednesday. Come tell us what you thought of episode six at our Facebook group Pass the Popcorn.