What Is the Format of MasterChef Australia 2020?
MasterChef Australia Has Shaken Up It's Format for 2020 — Here's What's Changed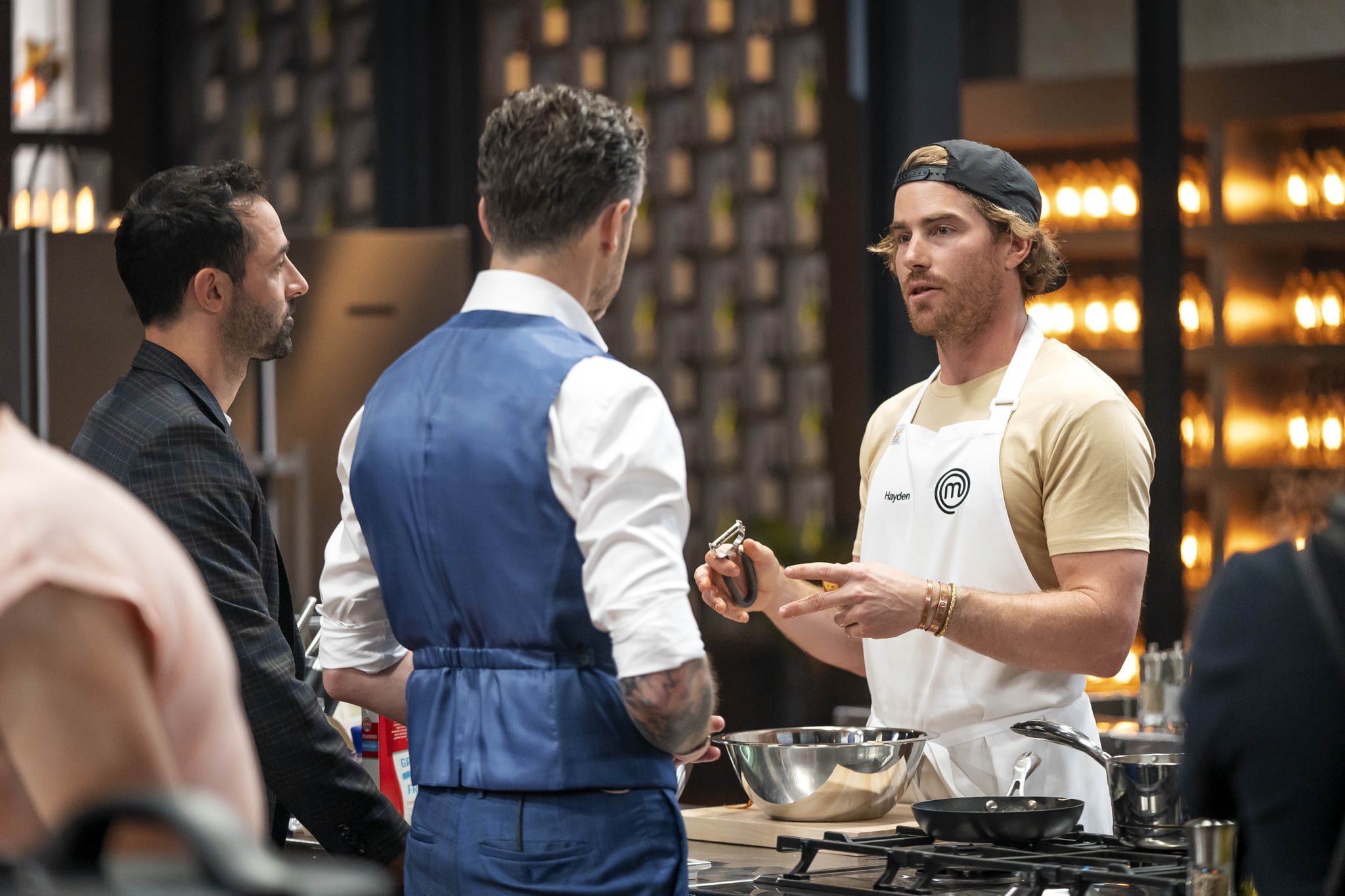 MasterChef Australia has definitely shaken things up this season, bringing Back to Win 24 former contestants, and adding three new judges, Jock Zonfrillo, Melissa Leong and Andy Allen.
What's Happened on MasterChef 2020 So Far?
The season opened with a challenge for all contestants to win the season's only immunity pin, which was won by Dani. On Tuesday, the contestants were divided into two teams for a Service Challenge, feeding 120 guests, run by the week's guest Gordon Ramsay.

Then on Wednesday, the winning team from the Service Challenge, broke off into groups of three to create a three-course meal, with a running theme, and everyone having a turn at each station: entree, main and dessert. On Thursday, we saw a cook-off between the winning group of three — Sarah Clare, Lynton Tapp and Calllum Hann — and Gordon, with Callum winning the week's immunity.
What Was the Schedule for Last Season of MasterChef?
In previous seasons, Sunday was Challenge night, with potential Mystery Box, Off-Site or Team Challenges, before the bottom three faced a Pressure Test and possible elimination. Then on Tuesday, the winner of the Challenge would come up against a chef, apprentice or even a home cook in a cook-off to win immunity. After Wednesday's Team Challenge, the two worst performing contestants would cook against each other to save themselves from elimination on Thursdays.
What Can We Expect From the Rest of MasterChef 2020?
In the upcoming weeks, we can expect: Monday for the Service Challenge, with the losing team taken into a Pressure Test on Tuesday. Wednesdays, we can expect a Mystery Box challenge, with the top contestants moving on to Thursday's Immunity Challenge. The winner of that will be the only person who is 100 percent safe from Sunday's Elimination. There'll also be a smattering of MasterClasses throughout the season, with Jock, Andy, Melissa and special guests.
If you've been loving watching the contestants battle it out under the guidance of Gordon Ramsay so far, there's definitely plenty more high-stakes cooking to come. Cannot wait to feel both inspired to cook — and like a woefully bad one! — watching these top-class chefs create such delectable dishes. I'm salivating at my desk over here!