What is the Triple Threat Rose on The Bachelor?
Nicole the Professional Dancer Won the Triple Threat Rose in the Bachelor Premiere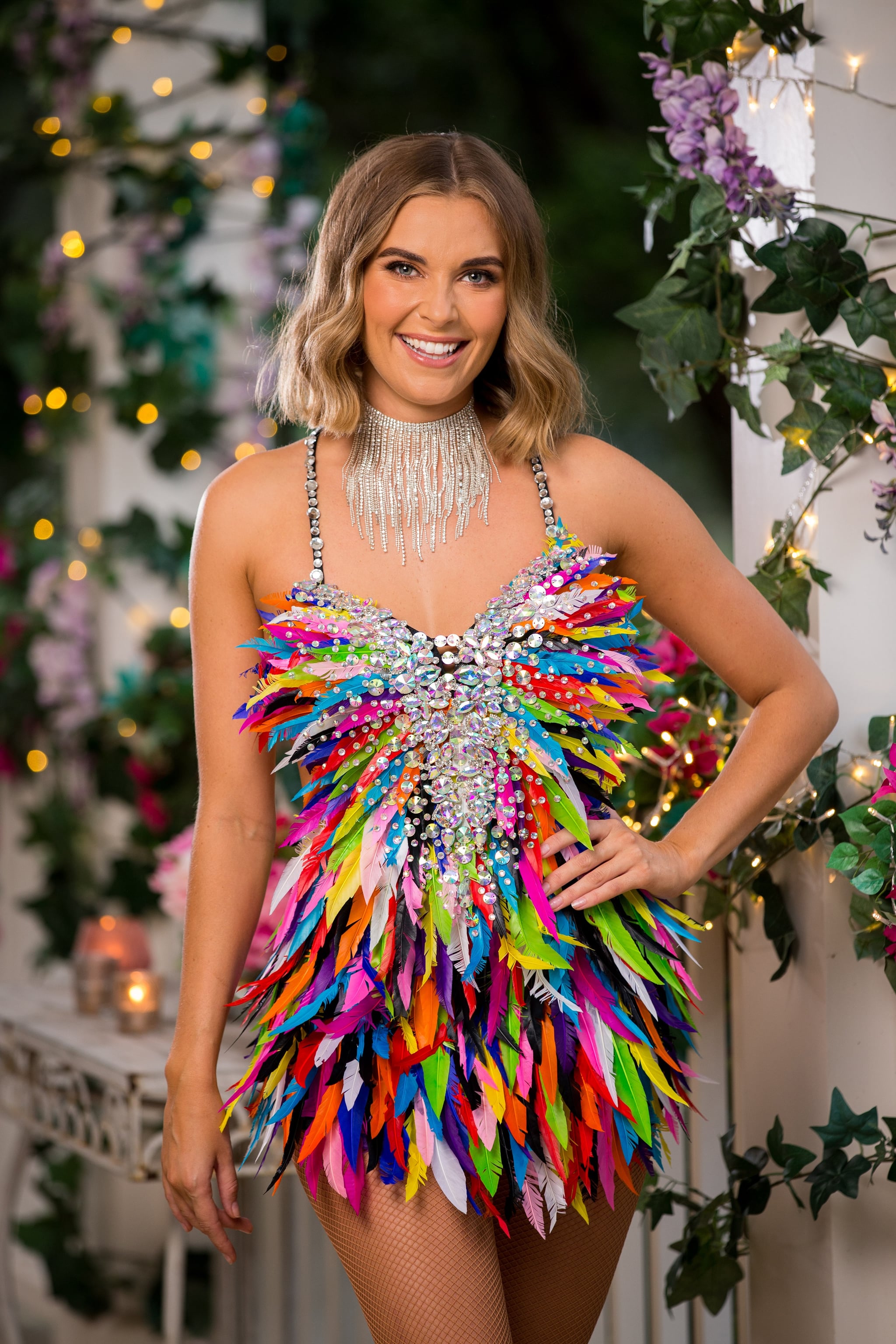 Professional dancer Nicole won the triple threat rose on the Bachelor premiere! The triple threat rose is a new feature for this season, earning its owner a single date, a spot in a group date, and an invitation to Locky Gilbert's Bachelor pad for one-on-one time — all in the space of just one week! That's so much time to form a strong connection!

Almost every year, the woman who makes the biggest impression on the Bachelor wins a special rose or other prize — and the triple threat rose is this year's version.
Last year, fan favourite and now one of this year's Bachelorettes, Elly Miles, won the Golden Ticket, a guaranteed date in Dr. Matt's hometown, while Brooke Blurton won the key to Honey Badger's Bachelor pad in 2018.
In earlier seasons, contestants won first impression roses, or even the white rose, which had different meanings each time — the power to take the Bachelor on a date, safety in two rose ceremonies, or extra time with him in a secret room.
Nicole made an impression on Locky by showing up to the Bachelor mansion dressed in a burlesque-style outfit. Hooley dooley, look at you!" Locky said. "What a way to make an entrance, ey!"
Nicole proposed that he dance with her, and while he admitted to having two left feet, he was keen to try. Even though she didn't get the Dirty Dancing-style lift she was hoping for, she did get to jump into his arms before he spun her around, and she even taught him to do a dip!
"I love dancing now. I guess I'm gonna be a dancer," Locky gushed. "We're definitely doing the lift sooner or later . . ." Locky was definitely left thinking about the cheerful Nicole, and holding her blue feather boa!
Late into the cocktail party, Locky presented the shocked and overjoyed Bachie hopeful with the triple threat rose. "You came out, amazing, look at ya," Locky began. "You taught me how to dance — I didn't think I was gonna do that.
"Every time I was walking around you were always the life of the party, and that's amazing to me. You were making everyone happy and just keeping high spirits. I said before this all started, if a girl jumps into my arms, that's gonna be a winner for me."
Maybe Nicole is the person of Locky's dreams!
The Bachelor airs on Network Ten, Wednesday to Thursday. Join us at our Facebook group Pass the Popcorn to gab about all things reality TV.