Who Are the Bachelor in Paradise 2020 Intruders?
Three People Who Have Never Appeared on Bachie Before Are Joining Paradise Tonight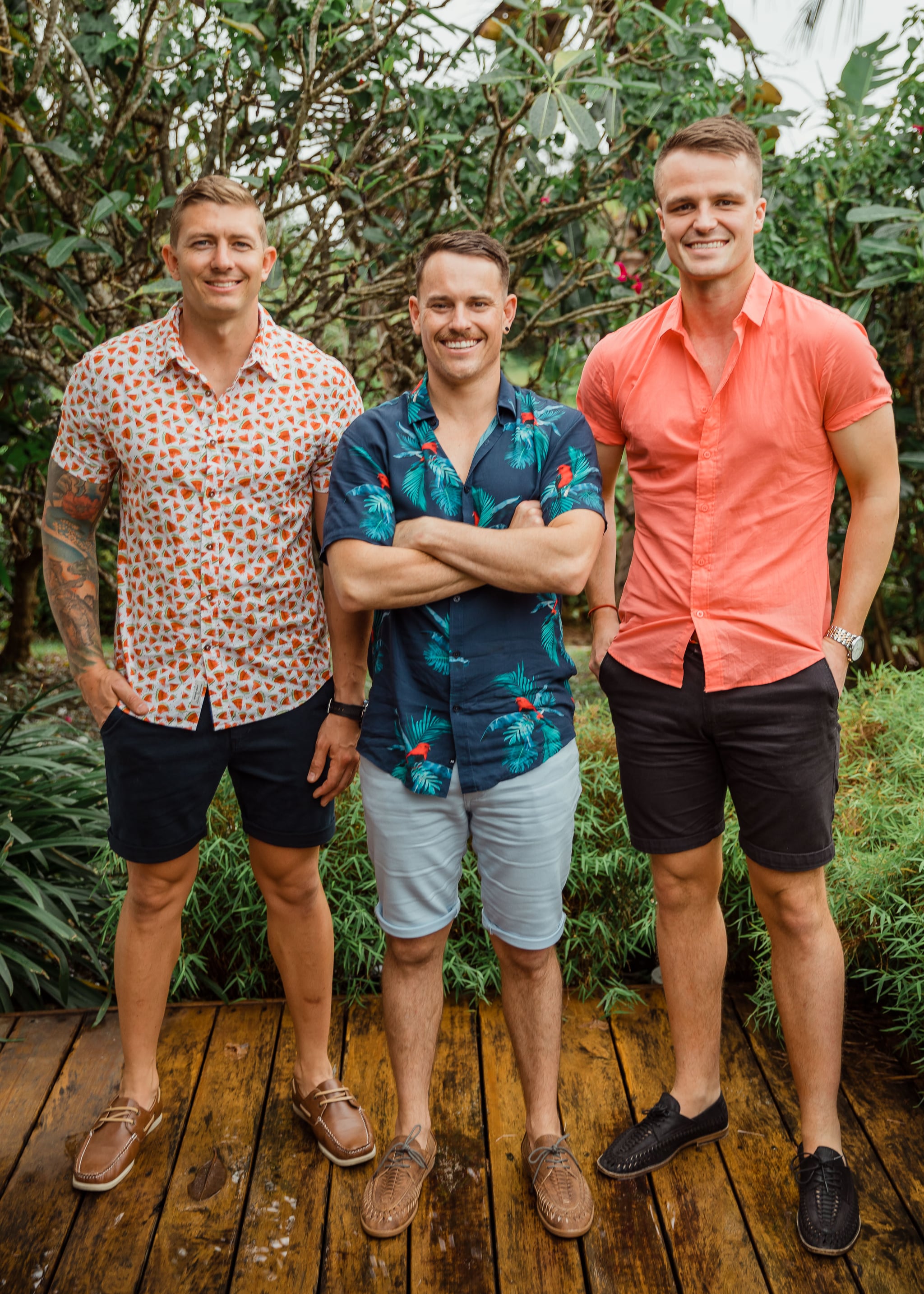 This morning, it was revealed that three "intruders", who have not appeared on a previous season of The Bachelorette, would be entering Bachelor in Paradise tonight.
The three men are Sunshine Coast-via-Adelaide aircraft engineer Tim Lindenmayer, Geraldton mining technician Chris Gilleland and Hobart real estate agent Conor Canning.
A spokesperson for Network Ten would not confirm or deny Conor's spot on the show last week, when asked by The Mercury, but said they "welcomed the speculation". Daily Mail noted that he looked like a person in the background of one of the promos, showing Keira Maguire getting caught up in drama at an as-yet-unseen dinner.
The Mercury also uncovered that Conor is Facebook friends with Mary Viturino, with Mary sharing pictures on Instagram from the south of Tasmania in February. Could they be an item?
On Instagram, Conor shared his "game plan" for the season, to "travel to exotic location", "be nice to people" and hopefully "find a wife". Tim also took the opportunity to make a joke about his reality TV turn today on Instagram: "Bucket list ✔Find out if Osher smells as good as I imagine."
The addition of intruders to spice up this season of Paradise was rumoured by New Idea last week, ahead of the season premiere. "They were unsuccessful for Angie [Kent]'s season but then got fast-tracked to Paradise. It was so bizarre," a contestant explained.
One person from the show offered: "We had no idea who they were when they walked in. They thought that bringing in three random guys would rattle our cages; they wanted us to feel threatened."
Another contestant dubbed the move "unfair": "Isn't the whole point to cast ex-Bachelor and Bachelorette contestants? Otherwise, it's basically just Love Island? They should just call it 'People in Paradise'!"
"They couldn't join in on our conversations because they had nothing in common with us," a contestant said. "They couldn't contribute. It was awkward."
Will these few ordinary men, living outside of the reality TV bubble, find a connection on Paradise?
Bachelor in Paradise airs on Network Ten, Sunday to Wednesday. Join us at our Facebook group Pass the Popcorn to gab about all things reality TV.