Who is The Bachelorette 2019 Angie Kent?
Everything You Need to Know About Bachelorette Angie Kent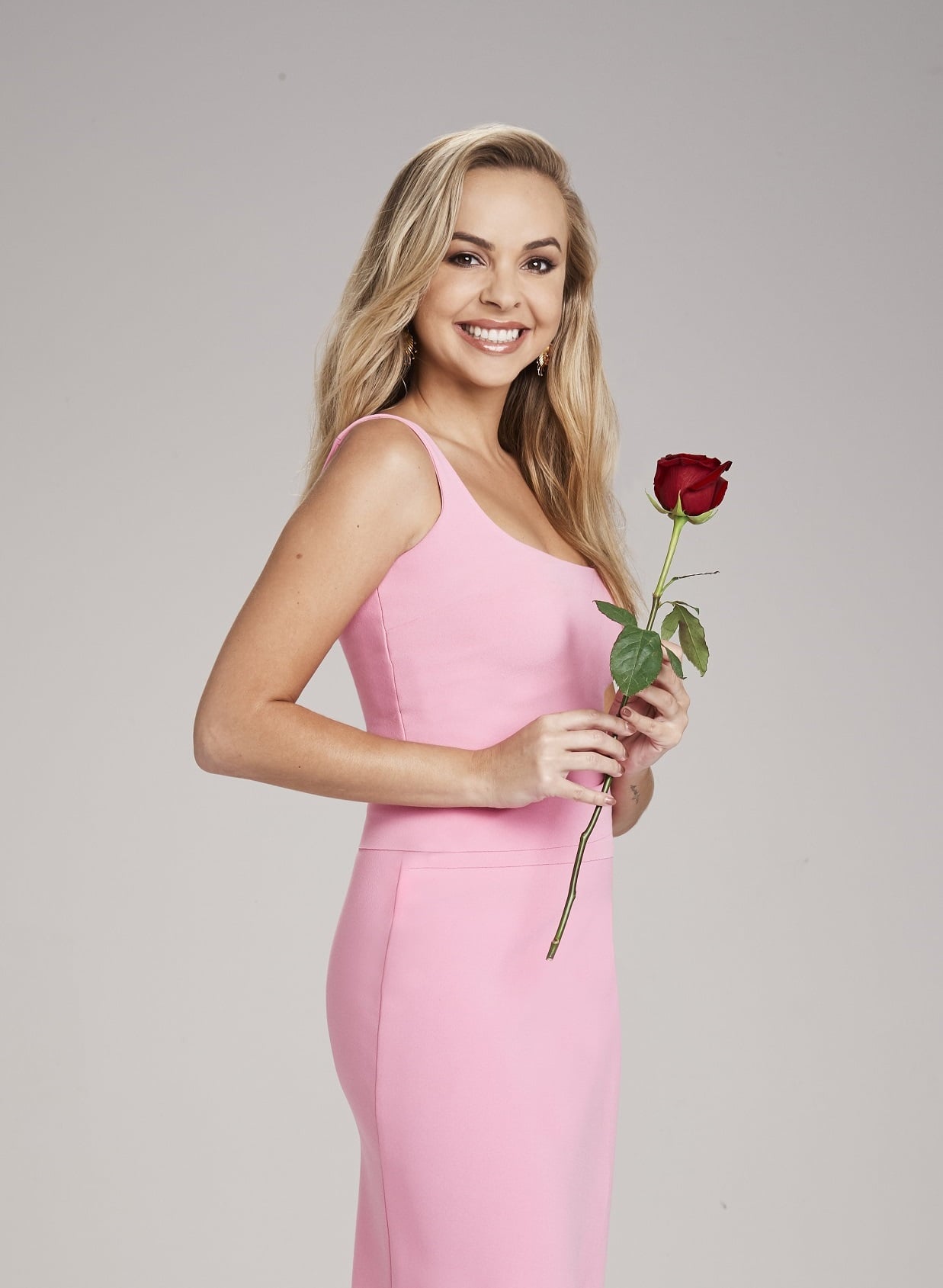 Angie Kent may already be a very familiar face to us TV fanatics, but we are about to see a whole new side of her when she takes the reins as this year's Bachelorette. Having made a name for herself through her hilarious and biting takes on shows that included the likes of The Bachelorette, it's almost time for Angie to make her on-screen transition from commentator to leading lady. As much as most of us at least recognise Angie, there is certainly no harm in getting to know her a little better before she makes her Bachie debut.
So, without further ado, here is everything you need to know about our new Bachelorette, Angie:
She Has Been a Regular Fixture on Our Screens For Years
Australia was first introduced to Angie back when Gogglebox Australia premiered in February 2015. Teaming up with her best friend and then-housemate Yvie Jones, Angie provided many a LOL through her witty takes on the latest and greatest in TV. After almost four years on the show, it was announced in late 2018 that the pair would be leaving the series. As much as many were disappointed to see the dynamic duo depart, they returned to TV just a couple of months later when they both appeared on I'm a Celebrity. . . Get Me Out of Here. Proving a hit with the audience, Angie was ultimately eliminated just shy of the finale in fifth place.
She Is More Than a Little Obsessed With Dogs
It's been clear ever since she first graced our screens that dogs hold a huge place in Angie's heart. Having been a regular foster doggo foster carer, a plethora of pooches could often be spotted in Angie and Yvie's home while they recorded episodes of Gogglebox. Since then, she has continued to promote dog adoption and animal rights causes through her social media profiles. The first preview of this year's lineup of men revealed that one suitor brings a puppy along with him to meet Angie, and we can only imagine that this contestant firmly cemented himself in her good books.
She Has a Background in Producing and Marketing
Although she has only been appearing in front of the screen for a few years now, Angie has been a part of the entertainment industry for a decade. After completing a Bachelor of Creative Industries, she began working as a production assistant. Having also held roles in marketing and events, it seems safe to say Angie would have learnt a thing or two about how to sell herself. It's also a fair assumption that she may be the most clued in of all the Bachie leads to the tricks and tactics producers employ while filming.
She Relocated to the Sunshine Coast Shortly Before Filming Began
Having grown up in the Sunshine Coast, Angie made the move over to Brisbane for university. After graduating, she once again relocated to Sydney, where she remained for 10 years. At the end of last year, Angie decided to return to the Sunshine Coast due to her desire to be closer to family and friends. Given what a priority being surrounded by loved ones seems to be for Angie, at least for now, it will be interesting to see whether the question of if she'd move for love comes up on The Bachelorette.
She's Said She's Never Been in Love Before
In an interview with the Sydney Morning Herald, Angie revealed she has never been in love. Not only that, but she has not had a boyfriend since she was 21, meaning she has been single for the last eight years. She explained that she didn't feel she had experienced real love yet given her young age at the time of her previous relationships. Angie's decision to remain single for close to a decade seems to indicate her interest in waiting until she was truly ready to enter into another relationship. We're willing to predict that the fact Angie has focused on herself for so long will mean she will take the process of The Bachelorette as seriously as it needs to be successful.