Who Does Elly Miles Choose on The Bachelorette?
Elly Followed Her Heart Tonight and Chose Frazer in the Bachelorette Finale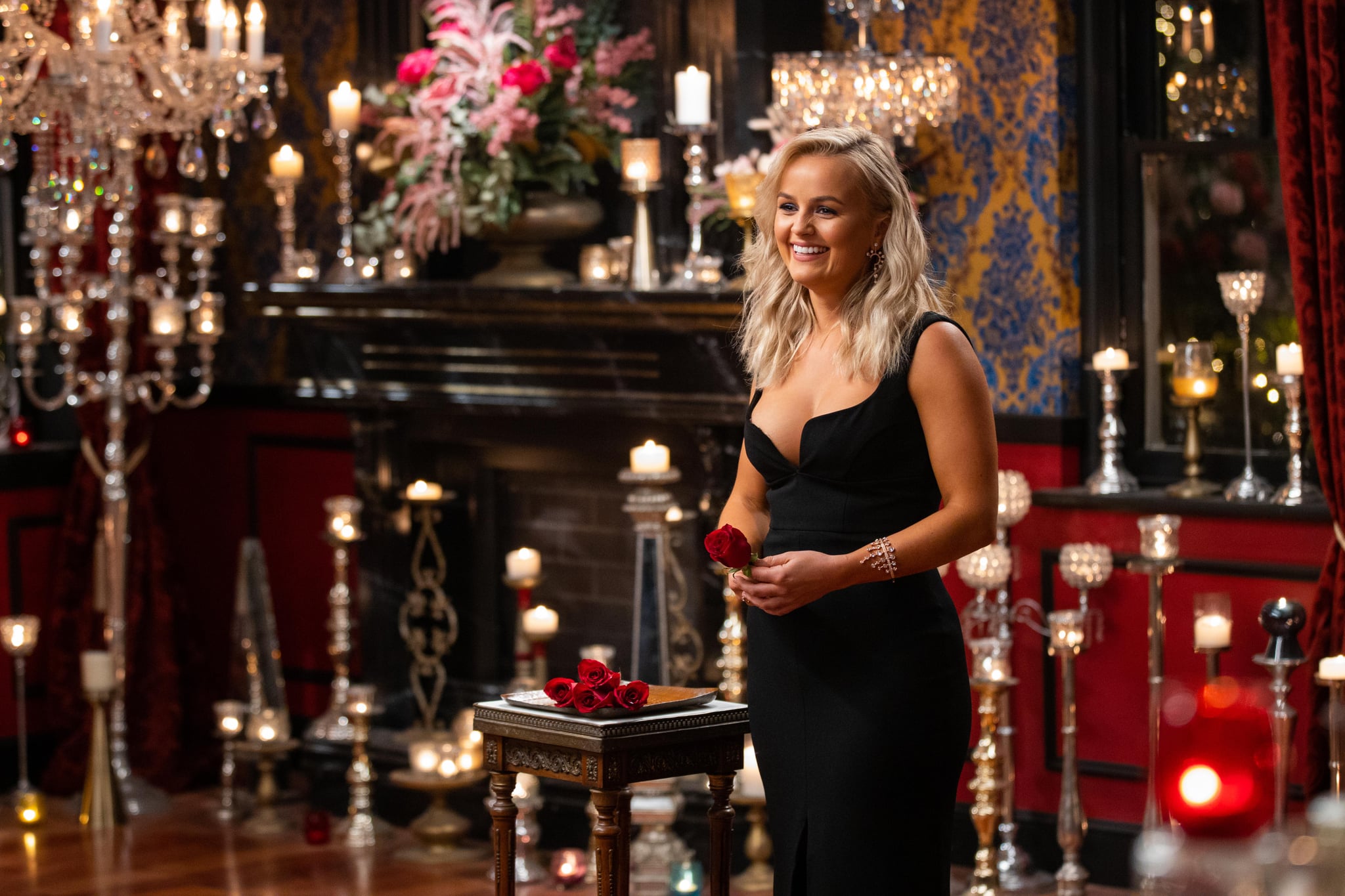 Update: Elly has chosen Frazer in the finale of The Bachelorette confirming what fans had predicted since their first date.
Original story: We won't know for sure who wins Elly Miles' heart on The Bachelorette until the finale on Thursday next week. But we can posit our best theory.
Since the very start of the season, fans have predicted that Frazer will be the winner of Elly's heart. They pointed to the Sportsbet odds, which have long indicated Frazer would win, as well as to Frazer receiving the winner-style edit, all swelling strings since their very first cocktail party conversation. "Hello Christmas!" Elly exclaimed about the attractive concreter when he arrived to the mansion.
There are other indicators that Frazer is the person who makes it to the very end, like the fact he's headed on two dates with Elly (including the first single date of the season!) and received a mid-date rose on each. Meanwhile Joe has only scored one-on-one time so far, Adam's been on just the one date and James has only visited the Bachelorette pad. We're fast approaching hometowns, and no one has established much of a connection (although Adam has won a mid-date rose too)!
Just like Ali Oetjen's winner Taite Radley before him, Frazer also scored the solo photoshoot — the winner of The Bachelorette is often on the photoshoot date, aside from Sophie Monk's intruder winner Stu Laundy and season one winner Sasha Mielczarek. He also nabbed the first kiss with Elly — two previous winners have nabbed the first kiss, Sasha and Angie Kent's pick, Carlin Sterritt.
The Bachelorette airs on Network Ten, Wednesday to Thursday. Join us at our Facebook group Pass the Popcorn to gab about all things reality TV.