Who Is Carlin Sterritt The Bachelorette Australia 2019?
Everything You Need to Know About Bachelorette Frontrunner Carlin Sterritt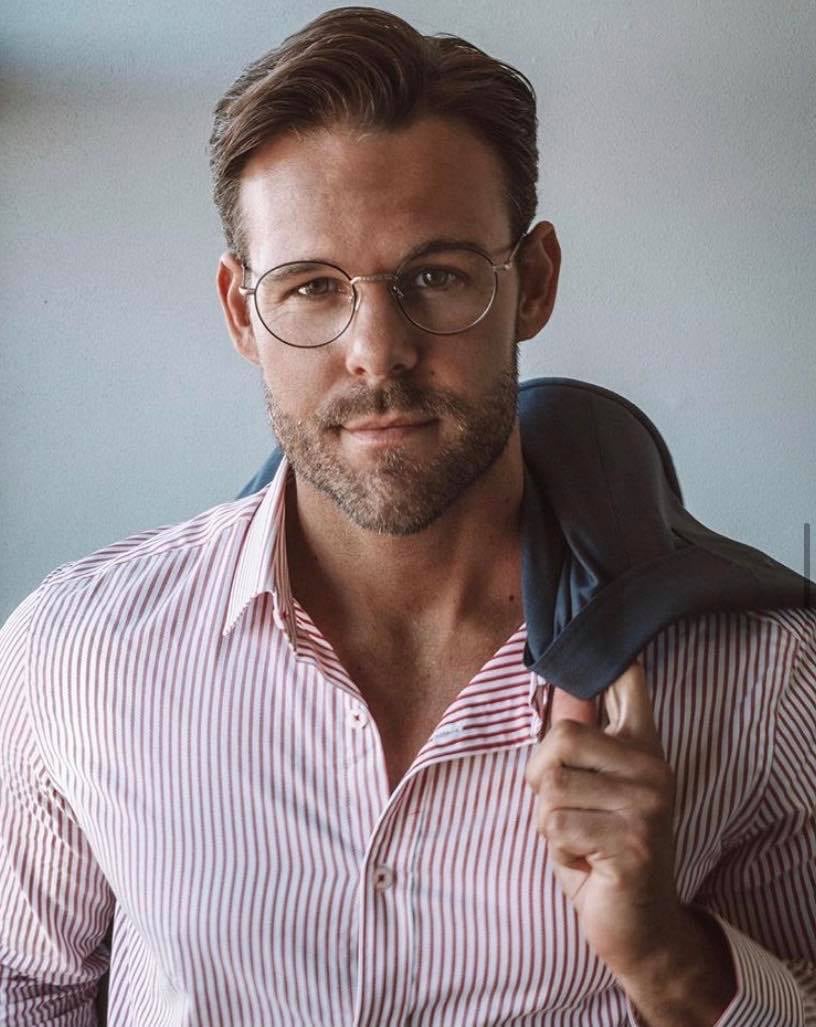 From the moment this season of The Bachelorette started, there have been some clear frontrunners in the race for Angie Kent's heart. One of the contestants who has stood out from the get-go is Carlin Sterritt, a 30-year-old fitness trainer from New South Wales. Although his dashing good looks immediately caught Angie's eye, it's obvious there is far more than just a physical attraction between the two. So strong was their connection from night one that Angie gifted Carlin the 24-hour rose, meaning he nabbed the first single date of the season. Given what a contender Carlin clearly is, we figured we ought to do a proper deep dive into his life in order to learn a little more about the man who may just make it all the way.
So, without further ado, here is everything you need to know about Carlin.
Although Carlin is a man of many talents, as we discovered, it appears his main occupation is as a 545 trainer in Sydney. More than just a day job, it's clear Carlin is passionate about health and fitness, as a quick glance at his Instagram page reveals. Having posted a number of pre and post workout selfies that feature 545 decor and merchandise, it's safe to say Carlin is a bonafide gym junkie.
He Is Also an Actor and Model
On top of his work as a fitness trainer, Carlin has also made a splash in both the acting and modelling worlds. According to his IMDB page, he is set to play a lead role in the upcoming film Out of The Woods, and has also played smaller parts in several TV shows, short films and TV movies. As well as that, he has appeared in commercials for companies such as McDonald's, Bundaberg and Huawei. Just when we thought he couldn't get any more talented, it turns out he was runner-up in the Mr World Australia pageant back in 2014. Since then, he has continued modelling, and frequently posts snaps from photoshoots to the 'gram.
He Dabbled In Influencing Prior to the Show
While many Bachelor and Bachelorette alumni go on to gain a significant Instagram following that leads them to pursue influencing post-show, it's clear that Carlin already dabbled in social media work. Not only did he already boast close to 30,000 followers prior to trying his hand at reality TV, but he has endorsed such products as ready made meals and protein powder. Given that his Instagram following has already almost doubled since the show premiered, we are willing to bet this is one side hustle he won't be giving up any time soon.
Yes, He Has Been Married Before
As he revealed on his first single date with Angie, Carlin has indeed been married before. He explained on the show that he tied the knot in 2016, and separated from his wife around 18 months later due to growing apart. While (at the time of filming at least) he is still technically married due to the divorce not yet being finalised, it is evident that he has well and truly moved on. "Married at 27, divorced at 30. . . I'm not "successful" but I am living a full life knowing I don't have to please anyone and I know who I am and what I want" he said in a " target="_blank">Instagram post back in March.