Who Is Ciarran Stott The Bachelorette Australia 2019?
Everything You Need to Know About Bachelorette Breakout Star Ciarran Stott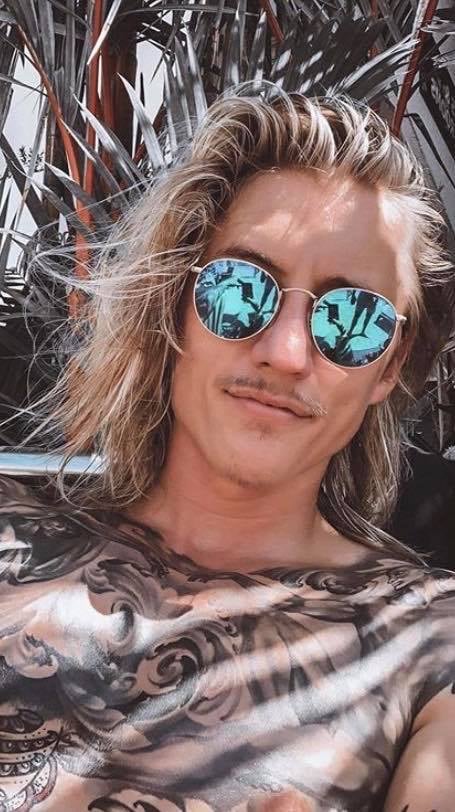 Over the five seasons of The Bachelorette Australia, it's safe to say we have never seen a contestant quite like Ciarran Stott before. The man who describes himself as "fun, flirty, flamboyant and fabulously British," has already left a lasting impression on both Angie and us viewers due to his cheeky charm and unforgettable antics. Despite the fact we have all seen him (almost) naked, we still do have a bit to learn about the 25-year-old Englishman. With this in mind, we figured we ought to get our Google on and uncover a little more about him.
So, without further ado, here is everything you need to know about Ciarran.
He Has Been Through Quite the Physical Transformation
During his post-group date alone time with Angie, Ciarran revealed that he had a nose job in 2018. Confessing that he had been self-conscious of his side profile, he said he got it "all trimmed down and looking nice and schmick." As it turns out, having gone under the knife is just the tip of the iceberg when it comes to the changes Ciarran has made to his body over the last year. As evidenced by this an " target="_blank">Instagram shot uploaded in July 2018, Ciarran added to his tattoo collection, dyed his hair and also grew it out some time prior to appearing on The Bachelorette.
He Has Indeed Danced at Nightclubs
As Ciarran also revealed while on the show, he has danced at a number of clubs and bars in his time. Specifically, he was regular performer at a Darwin LGBT+ bar called Throb. Since performing at a club is seemingly such a far cry from his former role as an army rifleman, it's safe to say Ciarran is clearly a man of many talents.
His Rumoured Ex Girlfriend Was a Contestant on Matt Agnew's Season

Rumours have been flying since before Angie's season even premiered that Ciarran was once in a relationship with Renee Barrett. Renee appeared as a contestant on Matt Agnew's season of The Bachelor, where she was was eliminated early on in the proceedings. Several media outlets and fans alike have speculated whether Ciarran was motivated to apply for the show in order to seek 'revenge' on his former partner. However, we all know such reports can only be taken with a grain of salt, and we're going to go with the theory that he was instead simply inspired by Renee's participation on the show.