Who Is Ryan Anderson The Bachelorette Australia 2019?
Everything You Need to Know About Bachelorette Intruder Ryan Anderson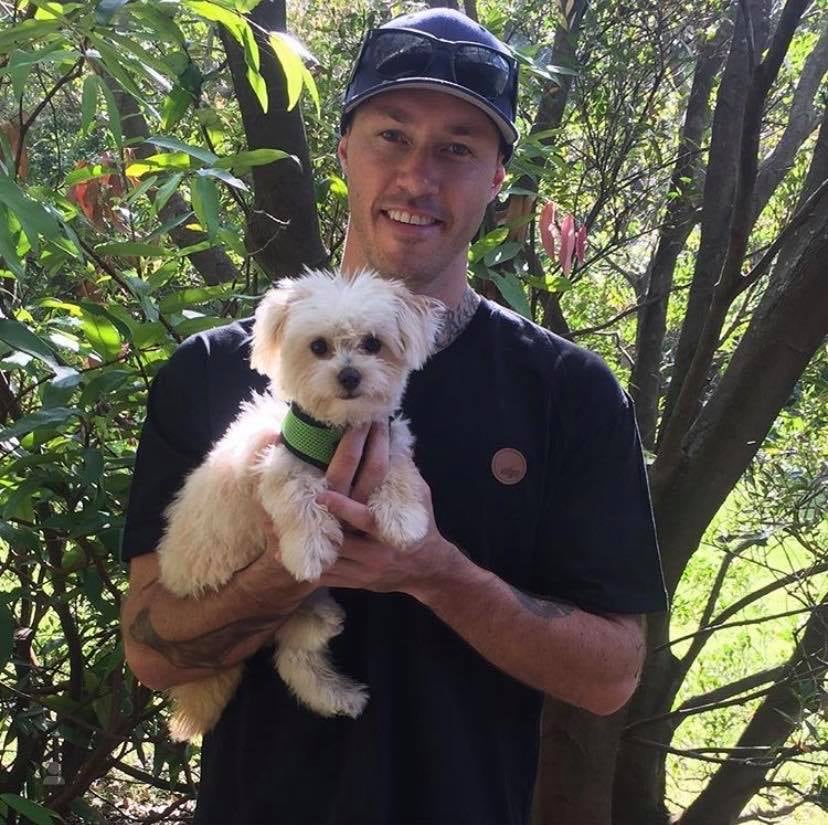 Historically, intruders have not tended to fair so well throughout the Bachie franchise. Of the 12 seasons of both The Bachelor and The Bachelorette, an intruder has only ever won once, and it is rare for them to take it to the end stages of the competition at all. However, it's safe to say that may all just change with Ryan Anderson. The 32-year-old caused quite the stir when he made a surprise entry into the race for Angie's heart. It's not to see why the other contestants were feeling threatened: not only do Ryan and Angie share a huge passion in that of dogs, but they also had communicated in the outside world prior to filming commencing. Talk about an advantage!
Since it is clear as day that Ryan is going to be one to watch, we figured we ought to do a proper deep dive into his life in order to learn a little more about the man who may just break the intruder stigma.
So, without further ado, here is everything you need to know about Ryan:
He Was Already Low-Key Insta Famous Prior to Going on the Show

While many people enter into reality TV in the hopes of gaining a following on the 'gram, Ryan was already low-key Insta famous to begin with. Boasting a following of over 30,000 before The Bachelorette even premiered, he had initially created the account 'Aussie Dog Guy' due to a quest to get a photo with every dog breed in the world. From those humble beginnings his account grew into something far more meaningful than a gimmick, and he now regularly shares posts about dog advocacy.
His Work in Dog Advocacy Extends Far Beyond Instagram

Although Ryan utilises Instagram as a tool to help spread awareness, it turns out that is just the tip of the iceberg when it comes to his dog advocacy work. Ryan spent three years working as an animal welfare inspector with the RSPCA, which led to his volunteering and fostering a number of rescue dogs. On top of that, he also spent time working as an Animal Management Officer in remote Indigenous communities and is a professional dog trainer. As if that all wasn't enough, he is also an ambassador for Empower Assistance Dogs, a charity dedicated to training assistance dogs. When it comes to a passion for man's best friend, it's clear Ryan certainly walks the walk.
He Was Named Cosmopolitan X Tinder Bachelor of the Year in 2017
Back in 2017, Ryan was named the first Cosmopolitan X Tinder Bachelor of the Year. He beat out 29 other hopefuls to win the accolade, which was determined by a popular vote. Coincidentally, among his fellow nominees was former Bachelorette contestant Cam Cranley, who had made it to the final five of Georgia Love's season in 2016.
Yes, He Had Been in Contact With Angie Before the Show
That's right, as addressed when he made his Bachelorette debut, Ryan and Angie had been in contact before she signed on to do the show. Given they are both hugely passionate about dog rescue, the pair had shared a few cheeky DMs. But, things obviously fizzled out when Angie agreed to be a part of the series. Not wanting to wonder "what if", Ryan decided to throw his hat in the ring to be one of the contestants. "I signed up for the show purely to get to know Angie. . . I had a bit of an online crush on her and I wanted to get to know her a bit better," he told 10 Daily. Well, it already appears it was a risk worth taking for Ryan.