Who Won The Amazing Race Australia 2019?
Tim and Rod Are the Winners of The Amazing Race!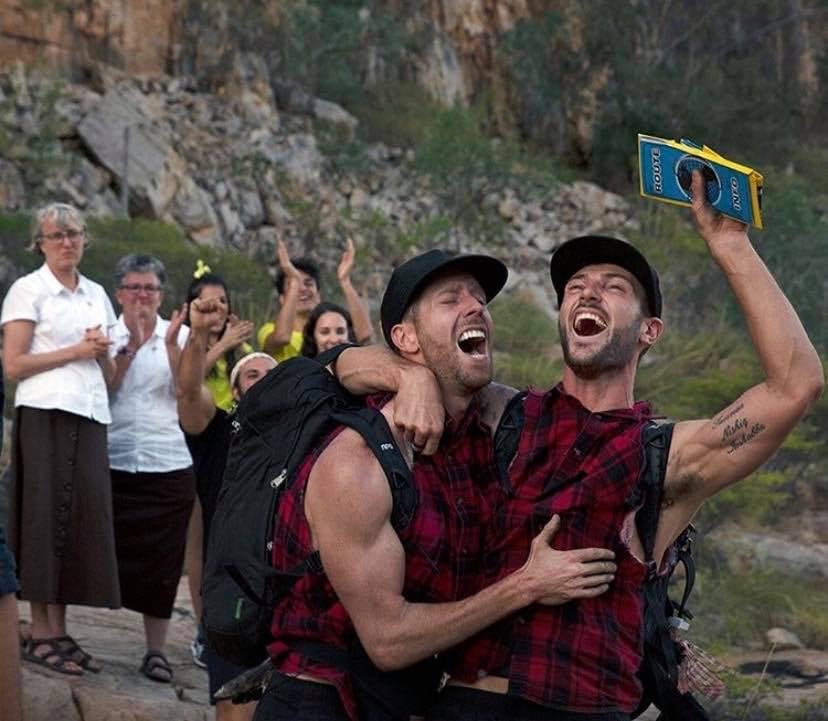 After a nail biting finish, Tim Sattler and Rod Jones have been crowned the winners of The Amazing Race Australia 2019.
In one of the closest legs of the entire race, the pair narrowly beat out runners up Jasmine and Jerome and third place finishers Viv and Joey for the $250,000 prize.
The final leg of the competition saw the teams return home to Australia, where they raced across the Northern Territory jumping from planes, training dogs and kayaking.
However, it was the completion of a complicated 3D puzzle that saw Tim and Rod take the lead and ultimately win out.
It's safe to say the newlyweds were elated upon learning they had taking won the top prize, with Tim describing it as "the greatest feeling in the world."
"It's been a full blown rollercoaster but it's the most fun we've ever had in our lives. . . we've learnt so much about each other, and at the end of the day we're still together after something like this. . . I think we can both pat ourselves on the back for it," he said.
"I'm so in love with [Rod], my best friend, my soul mate."
"If we can survive this we can survive anything I reckon," Rod added.
Congratulations to Tim and Rod!