Why Aren't Bella and Irena on Friends on The Bachelor?
Bella and Irena Comment on Their Bachelor Rift As Rumours Swirl About What Really Happened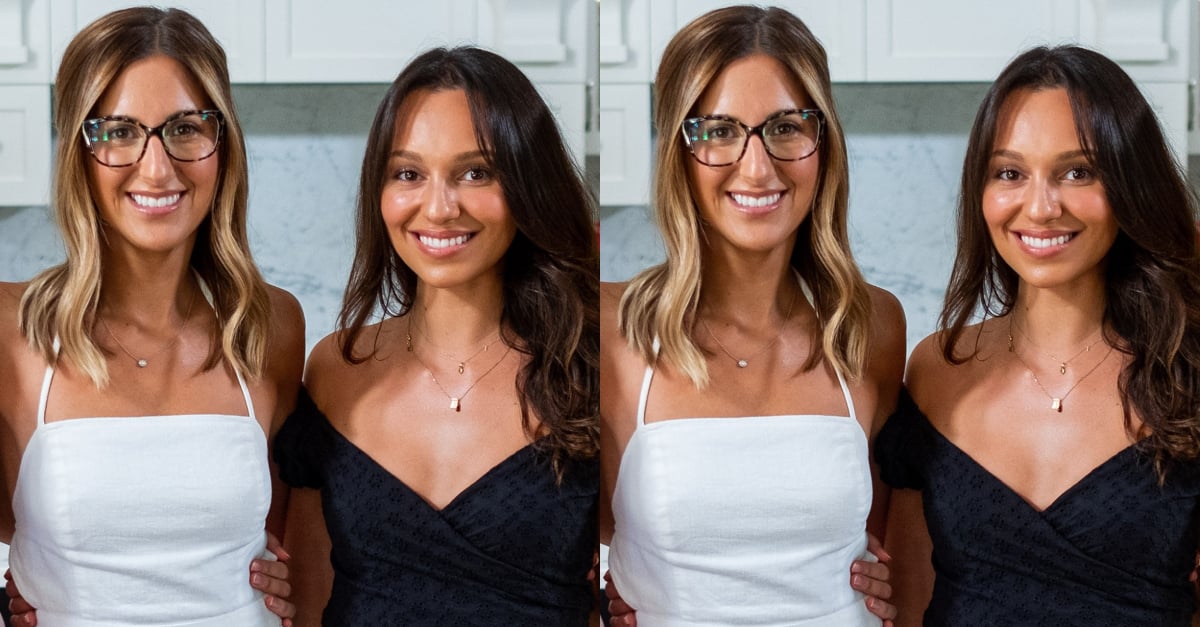 On Thursday's episode of The Bachelor, we saw Bella and Irena's formerly solid friendship crumble under the pressure of dating the same man.
Bella became upset over the idea that Irena was "fabricating" the nature of her relationship with Locky, apparently boasting to the other woman about their connection — except some of her boasts were, to Bella, untrue.
They quibbled on the show about the difference between Locky calling Irena, and Irena texting Locky first, before he called. Bella walked away at the end of the conversation, saying she couldn't trust Irena, and calling her a "manipulative little b*tch".
Bella and Irena Speak About Their Friendship
Bella and Irena have each since spoken to TV Week about the end of their friendship. Bella said that Irena was "over-bragging" and "over-exaggerating" her courtship with the Bachelor.
"I'm usually not one to allow petty behaviour get to me, but when someone falsifies stories, it tips me over the edge," she said. "Especially when I felt she was using it as a way to get in between Locky and me."
She reflected on the overall impact of their falling out. "Although I lost a friend, I'm grateful it all got brought to the surface. It ended up being the beginning of some beautiful friendships with the other ladies that I'll have for the rest of my life."
Meanwhile Irena described Bella as like her "little sister" at the start of the show. But unfortunately getting so close to someone dating the same person was "a disaster waiting to happen".
"We realised we couldn't share our feelings for him with each other, because we were just hurting one another," she said. "I'm absolutely devastated that we couldn't continue with our friendship, but too much has happened."
Talking to New Idea last week, Bella noted that Irena was her closest friend in the mansion — who also had a strong relationship with Locky.
"I loved seeing [Irena] come back from her date happy, but seeing her happy made me realise that my connection with Locky may be worse off," she said. "[There were] really conflicting emotions when you have a genuine friendship with someone who also deserves to find love."
The Rumours About What Really Happened Between Bella and Irena
On Sunday's episode of the So Dramatic! podcast, host Megan Pustetto explained that the rift between the women actually stemmed from an alleged "body-shaming incident", as well as the jealousy that festered as Bella realised how close Irena and Locky really were. "She couldn't remain friends with her biggest love rival," she said.
"Irena told Steph that Bella had body-shamed her," Megan explained. "Steph then confronts Bella who denies it. Then she confronts Irena and calls her a liar."
That incident apparently led Izzy, Maddy, Bec, Bella and Steph to 'b*tch, plot and scheme' against Irena, "who is now iced out" and "becomes the new target".
That description matches a report from Daily Mail last week, where a person close to Irena said she was "isolated" after her falling out with Bella. "Basically everyone turned their backs on her after her fight with Bella. She didn't really have anyone to talk to."
The group of women on Bella's side apparently colluded to tell Locky that Irena was "manipulative" and a liar. "They claim that she also made up a secret plan to destroy Izzy," Megan continued, "and Izzy attempts to tell Locky the truth and throw Irena under the bus."
The tension between Bella and Irena apparently continued through the rest of the season and beyond, according to Megan. "It got quite nasty, and apparently it got so bad that the other girls didn't even want to be around them by the end of it," Megan added. "They were always trying to throw each other under the bus and still to this day they are no longer friends."
We'll find out this week — and likely next! — if Bella and Irena manage to iron out their differences on The Bachelor.
The Bachelor airs on Network Ten, Wednesday to Thursday. Join us at our Facebook group Pass the Popcorn to gab about all things reality TV.