How Peter Weber Was Injured While Filming The Bachelor
Peter Weber Had to Get 22 Stitches After a "Freak Accident" Filming The Bachelor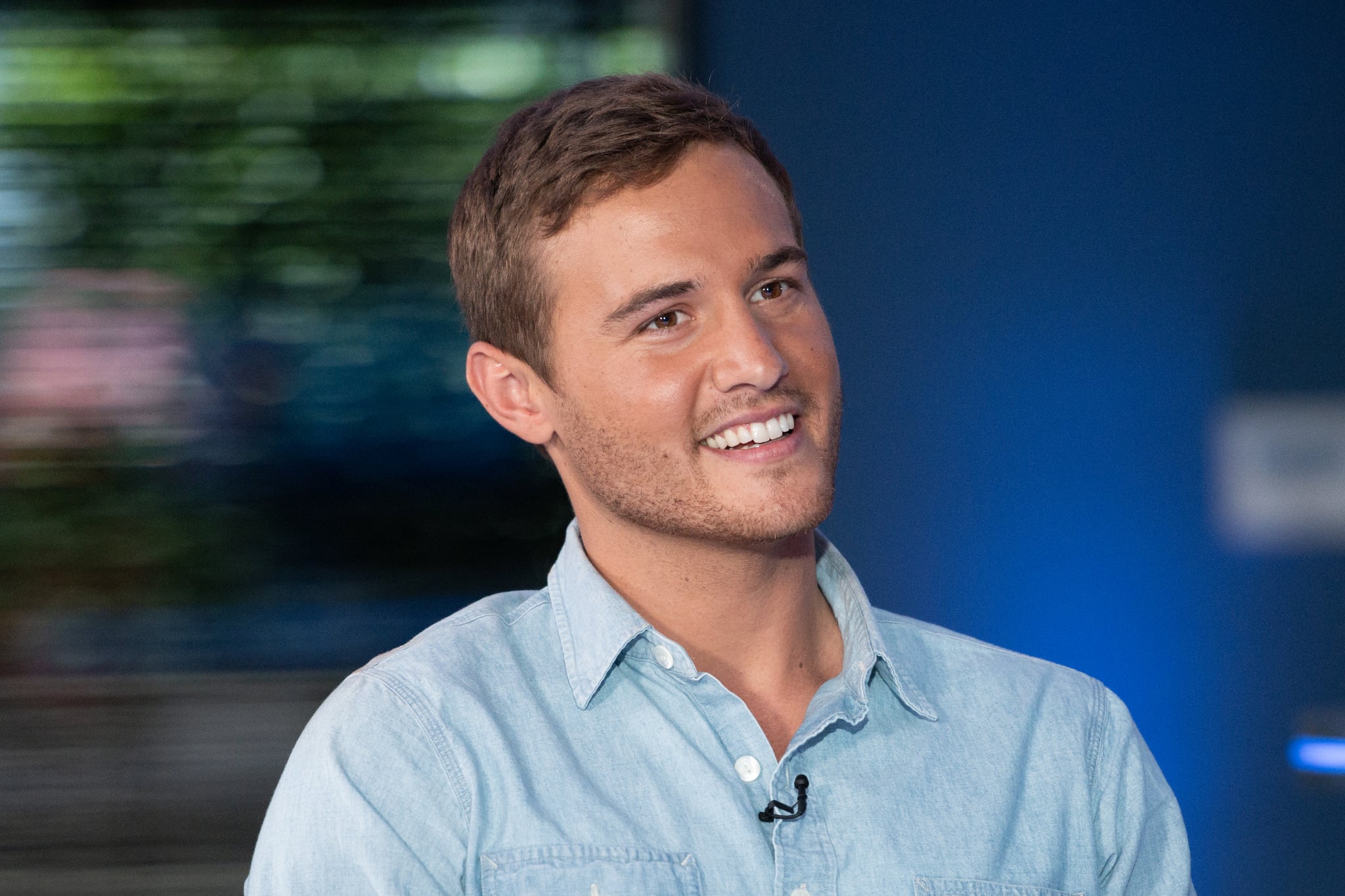 The Bachelor's latest lead Peter Weber has been injured in a "freak accident" while filming the show's upcoming season. Don't send an edible arrangement just yet — he's doing just fine.
As first reported by Radar Online, the incident occurred Monday while Weber was playing a round of golf in Costa Rica. "He went to step on the cart but fell and and split his face open on two cocktail glasses he was carrying." According to their source, Weber had to be rushed to a hospital two hours away and received 22 stitches. Yikes!
"Peter suffered a freak accident," host Chris Harrison told The Hollywood Reporter, in a statement later echoed on Instagram. "He got a cut on his head, he did get stitches but he's 100 percent OK and production is already back underway. He's still the dashing, handsome pilot we've all dreamed of."
Now that we know he's OK, let's talk about the circumstances. At first blush, one might assume that he was on a date with one of the women. Nope! The ladies were due to fly in from Cleveland, OH, that day. Weber lives in Westlake Village, a stone's throw from the famous Bachelor Mansion, so the group must have been in Cleveland for a few destination dates. Indeed, fans on Twitter spotted production filming at a few local landmarks. Weber likely flew out and elected to play a game of golf — possibly with host Harrison, who is an avid golfer — before the next round of dates started.
We're just happy he's in good health! Season 24 of The Bachelor kicks off on Jan. 6.
Image Source: Getty / Noel Vasquez