See the Full CMA Winners List 2019
Yeehaw! Kacey Musgraves and Lil Nas X Have Already Taken Home CMA Awards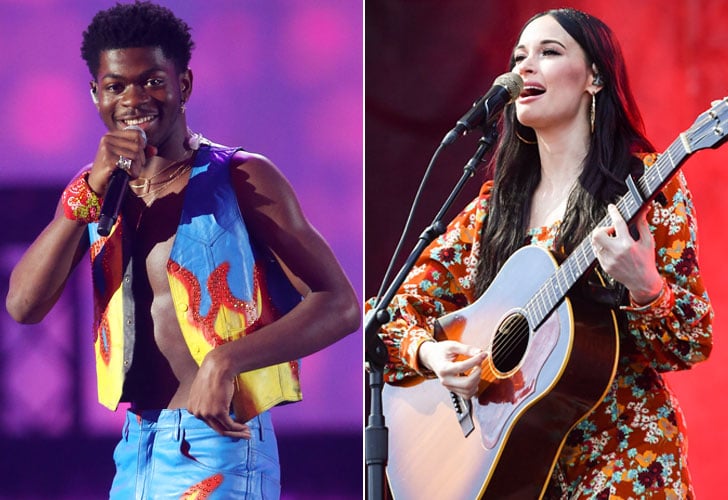 The Country Music Awards are being held this evening, but in anticipation of seeing performers like Carrie Underwood, Maren Morris, and Willie Nelson, as well as presenters like Lara Spencer and Reese Witherspoon, the CMAs have already revealed two major winners.
First up is Lil Nas X, who has taken home the CMA for musical event of the year for his epic "Old Town Road (Remix)" featuring Billy Ray Cyrus. The song exploded earlier this year thanks to a boost on social media, as well as the tongue-in-cheek music video (which currently has nearly 400 million views on YouTube). The song went on to spawn a number of other remixes featuring artists like Young Thug, Diplo, Mason Ramsey, Dolly Parton, and RM of BTS (for the "Seoul Town Road" remix). It might have been the song of the Summer, but its popularity is still going strong.
As for Kacey Musgraves, the country singer has already nabbed the CMA for music video of the year for her stunning video for "Rainbow." The visuals feature the Grammy-award winner inside a dimly lit home along with several people who are trying to navigate their way through struggles like alcoholism, being a single mother, and a family crisis. Despite the serious theme, the song's core message of hope and resilience rings true in the end, with Musgraves bathed in dreamy, rainbow-tinted light.
Tune into the 53rd Annual CMA Awards, hosted by Underwood (with special guest hosts Reba McEntire and Dolly Parton), when it broadcasts this evening from Nashville to find out who else will take home a trophy!