When Does After We Collided Come Out?
We're Ready For After We Collided to Land in Theatres Right Now, but We'll Have to Wait a Bit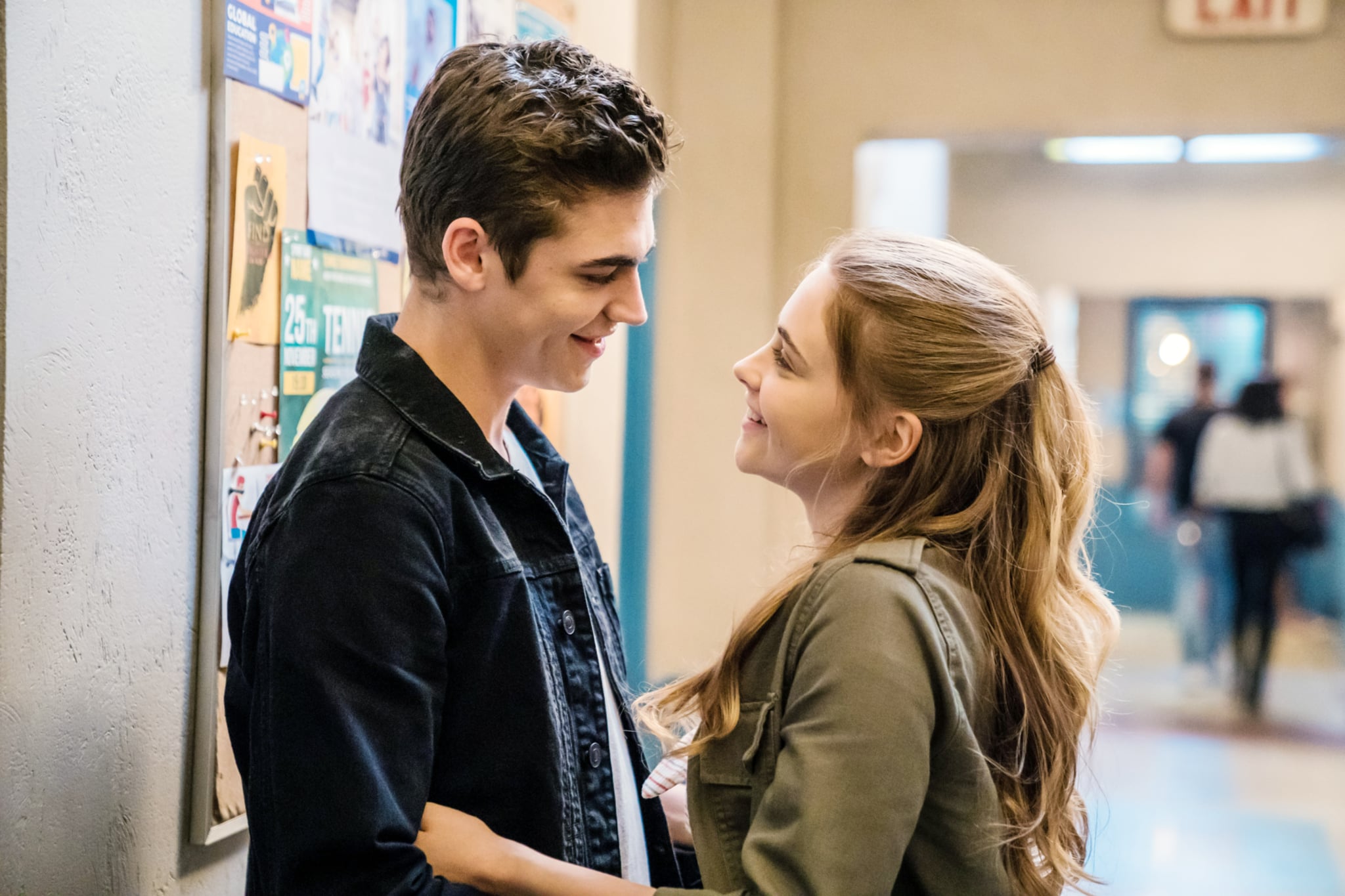 Just a month after the April 2019 debut of After, a sexy romance flick based on the bestselling series of the same name, franchise creator Anna Todd took to Twitter with the best news: "After We Collided era is here," she tweeted on May 19. "We're getting a sequel, guys." It wasn't long before it was confirmed that Josephine Langford and Hero Fiennes-Tiffin would be reprising their roles as Tessa Young and Hardin Scott, respectively, and in August, it was announced that Dylan Sprouse was joining the cast as Trevor Matthews. But now the question that still remains is: When will After We Collided come out?
Not long after Sprouse joined the cast, production began on Aug. 12. "We can confirm that cameras are now rolling and the first scenes for #AfterWe CollidedMovie are now being shot," the After Twitter account announced in a tweet. According to the After Instagram, filming for the sequel wrapped just a little over a month later on Sept. 16. A photo of Langford and Fiennes-Tiffin holding clapperboards was posted, along with the caption, "And that's a wrap on #AfterWeCollidedMovie. Thank you all for getting us here and supporting and loving this franchise. It's all because of you." Unfortunately, there's still no firm release date for the movie, though it seems likely the sequel will be released sometime in 2020. Perhaps we're looking at another April debut?
Here is what we do know for sure: After We Collided is going to be rated R, unlike After, which was only rated PG-13. The movie will be based on the second instalment in Todd's series. And, based on this teaser scene posted on Instagram on Aug. 21, we have a pretty good feeling that this movie is going to be hot. Who else is going to be watching After on Netflix on repeat until 2020?