1st Look: See The Preliminary Schedule for Fashion Week 2013
A First Look at the 2013 Fashion Week Schedule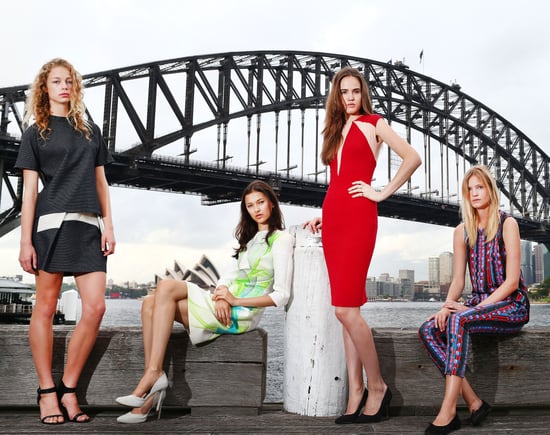 The international fashion weeks are done and dusted, which means it's time to turn our attention back to local designers for our own week of new season style. Mercedes Benz Fashion Week Australia (try saying that three times fast whilst balancing an SLR and gulping down a skim latte), is a mere 26 sleeps away, and given fashion week's new digs in Redfern we're mighty intrigued to see how the industry — ourselves included — will cope with the change. The schedule is looking a little different this year too, with noticeable gaps left by Zimmermann (waaaaaah), Dion Lee (nooooo), Josh Goot (sniff) and Magdalena Valevska (say it ain't so).
However... Alex Perry is back, as is Zambesi after ten years playing away games. Camilla and Marc will open proceedings on Monday morning — commemorating their tenth anniversary in the biz, while the usually reclusive Easton Pearson duo will stand under the spotlight thanks to a Mercedes Benz Presents show. Fresh fashion week faces are set to include Vanishing Elephant, Staple the Label and Serpent & the Swan, while — thankfully — rising stars Christopher Esber, Michael Lo Sordo and Watson X Watson will be back on deck. 
To see the preliminary schedule for MBFWA, in full, click this way . . .
See the full rundown at Mercedes Benz Fashion Week Australia's home page, here.