2013 Emmy Awards: Kate Mara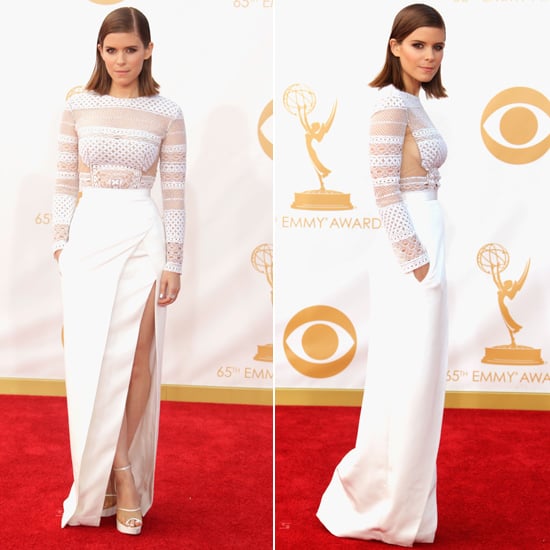 Kate Mara gave the phrase "flawless from every angle" new meaning tonight. When she hit the Emmys red carpet, we were wowed by her revealing white gown, and when she turned to the side, the view was equally stunning! We say sheer perfection — do you agree? 
Don't forget to vote on your favourite red carpet fashion and beauty looks.