2013 Olivia Palermo Interview
Will Olivia Palermo Launch Her Own Label?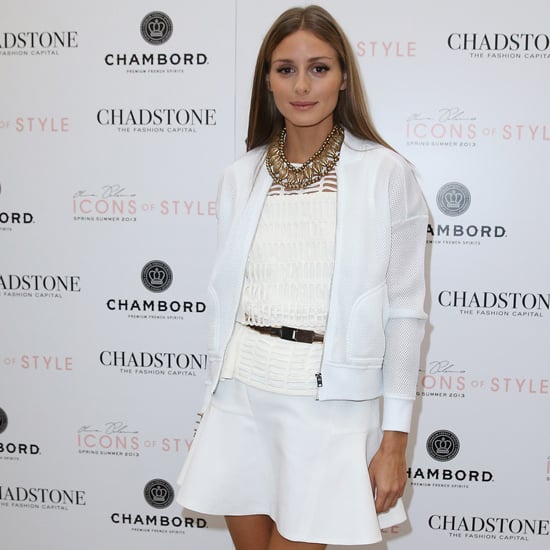 To those who are fans of fashion, Olivia Palermo needs no introduction. The woman who never gets it wrong was in town last week to promote the Icons of Style campaign, stepping out in a white-on-white ensemble from Witchery. POPSUGAR caught up with her about the possibility of Olivia Palermo, the label (!) and whether she ever has an off day . . . And yes, she is just as divine in real life. Have a look:
PS: Do you think you will ever launch your own fashion line?
OP: I will in time — it's something I would like to do, but I just have my hands full at the moment.
PS: What would it look like if you did? High end or low end?
OP: That's a good question, I guess I'm not sure yet, we'll have to see.
PS: You're pretty much photographed every time you step out, do you ever have an off day where you can step out of the house without putting an outfit together?
OP: You know, I actually really like getting dressed. Even if it's jeans and a t-shirt I always kind of add something to it — I love to throw on a pair of sneakers as well. I always add a little detail.
PS: Is fashion to you a job or a hobby?
OP: Well I think it's a bit of both. Fashion is incorporated into my every day lifestyle. It is part of my job, but I have a good balance between the two.