2013 Teen Choice Awards: Alexis Knapp on the Red Carpet
2013 Teen Choice Awards: Do You Rate Alexis Knapp's Look?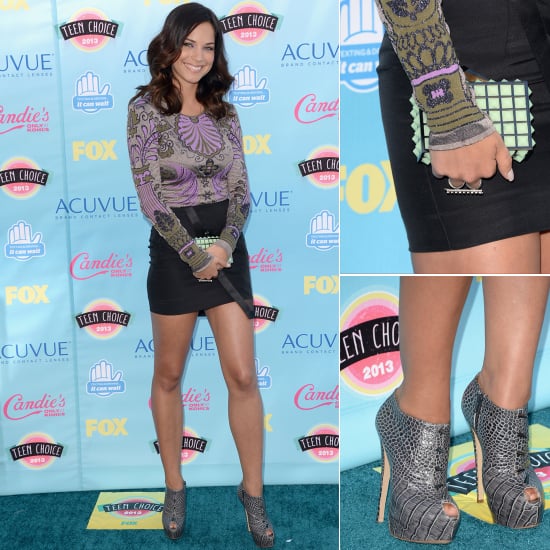 Actress Alexis Knapp stepped onto the Teen Choice Awards red carpet today in a fitted, black mini-skirt, printed top and I-mean-business platform ankle boots. Between the top, clutch and boots, The Project X and Pitch Perfect star's attention-grabbing, clashing prints aren't going to be for everyone, so we're turning it over to you. Don't forget to vote on all the other 2013 Teen Choice Awards arrivals.