2014 Fashion Trends
New Year, New Look: The Top Trends To Invest In For 2014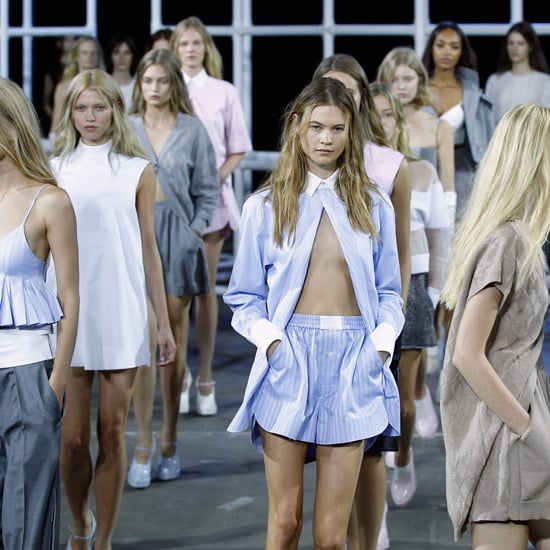 Alexander Wang Spring 2014 
Forever factor: It's the longevity we look for each season before investing in a trend. Which is why we like to take a scan of the international style scene before deciding which looks to buy into for Summer 2014. So, with international Spring 2014 collections soon to descend in-stores in the Northern Hemisphere, we have the benefit of previewing these runway trends about to hit our cool cousins up North, before deciding which local Summer 2014 and Resort 2014 styles to purchase. It's how we know midriff is having more than a moment, and will be on-trend for (at least) most of 2014. Sounds tricky, but it's simple: These are the top trends to buy now, and love all year long.
1. Pale Pink
We knew pale pink was going to be a lasting look when the trend forecasters of the fashion industry, Acne, delivered a candy-hued line for Fall 2013, while local labels like Ginger and Smart made pale pink a feature on the Sydney Spring Summer 2013/2014 runway. Then, Rose Byrne sealed the deal with her pale pink Calvin Klein dress at the 2013 Emmy Awards. Now, we're looking forward to Burberry's cotton-candy highlights for Spring '14, while investing in IRO's just-landed biker jacket and Topshop's cheap and chic takes on the trend.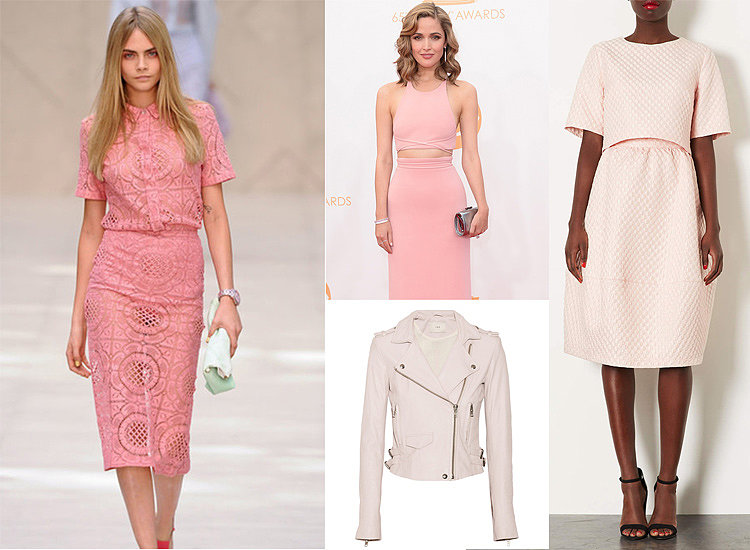 Source: Getty
Leather IRO jacket approx $1200 at Net-A-Porter, Cropped Topshop shirt approx $58, Quilted Topshop skirt approx $87.60
2. Manly Sandals
Oh, boy! You can say goodbye to your girly sandals, because Birkenstock-inspired slides are going to reign supreme for the foreseeable future. From Givenchy's floral take, to Isabel Marant's leather slides and Senso's silver buckles, it's time to get inspired by the androgynous. 
Floral Givenchy sandals approx $895 at Forward by Elyse Walker, Black Isabel Marant slides approx $575 at MATCHESFASHION.COM, Black senso sandals $239. 
3. Racer Necklines
Australian guns like By Johnny, Dion Lee and Carla Zampatti are all offering the racer necklines for Summer 2014, with fast-fashion local label Cameo offering a less spendy option. And if the racer cuts at Mara Hoffman, Yigal Azrouel, Thakoon and Jill Stuart Spring 2014 New York runways are anything to go by (Hint: They definitely are!), this look is going to be long-lasting.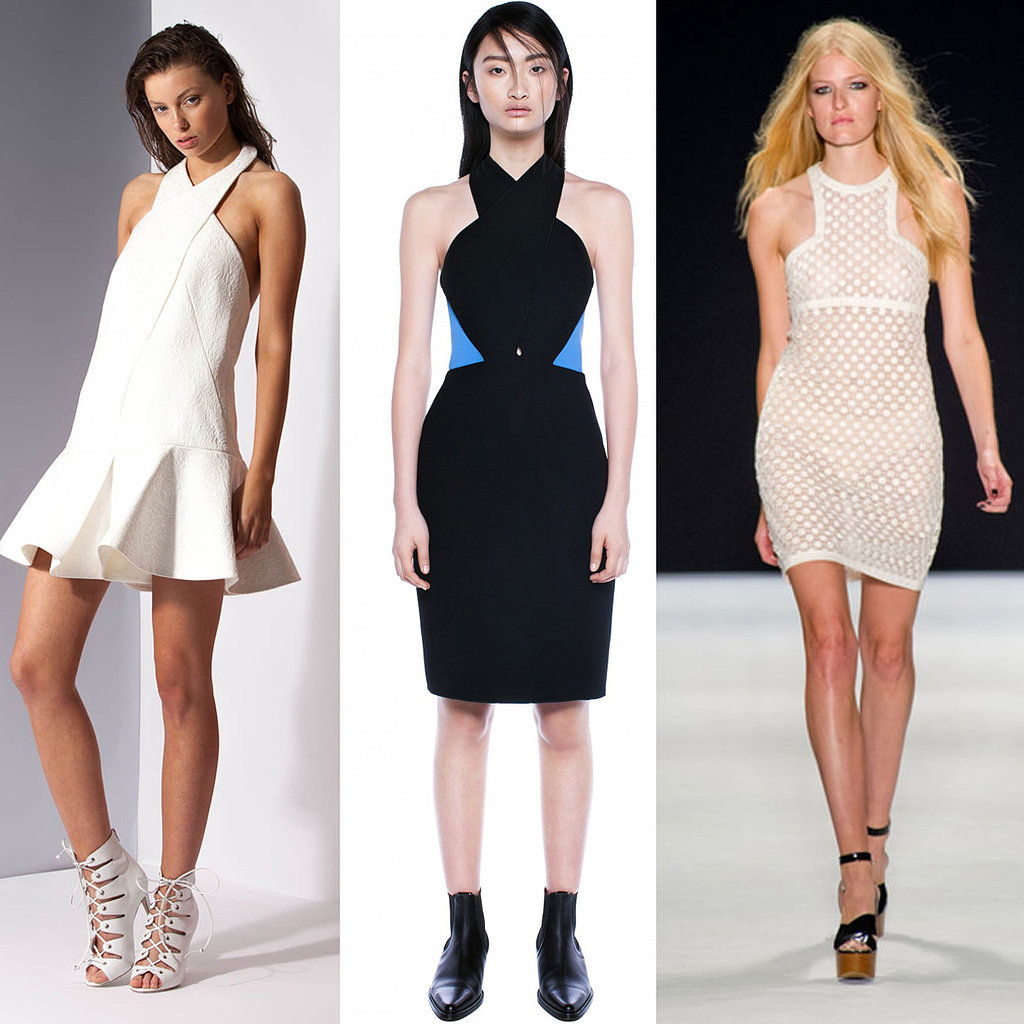 White Cameo Dress $179.95 at Fashion Bunker, Dion Lee Dress $495, Jill Stuart Spring 2014
Source: IMAXTREE
4. Modern Lady
A cheeky flash of thigh through a slightly too-high hem. A peek of midriff under a tweet jacket. A flirty mini dress toned down with painterly florals. Prim pencil skirts paired with see-through shirts. These are the tell-tale signs of a new era in ladylike fashion. While midi skirts, fluted hemlines and full-volume looks were a common sight on street style stars last year, the new take on girly will continue throughout 2014, with Victoria Beckham, Burberry Prorsum, Tory Burch and more New York labels taking the trend into international Spring 2014. At home, you can shop the look at Ginger and Smart, Aje, and By Johnny now.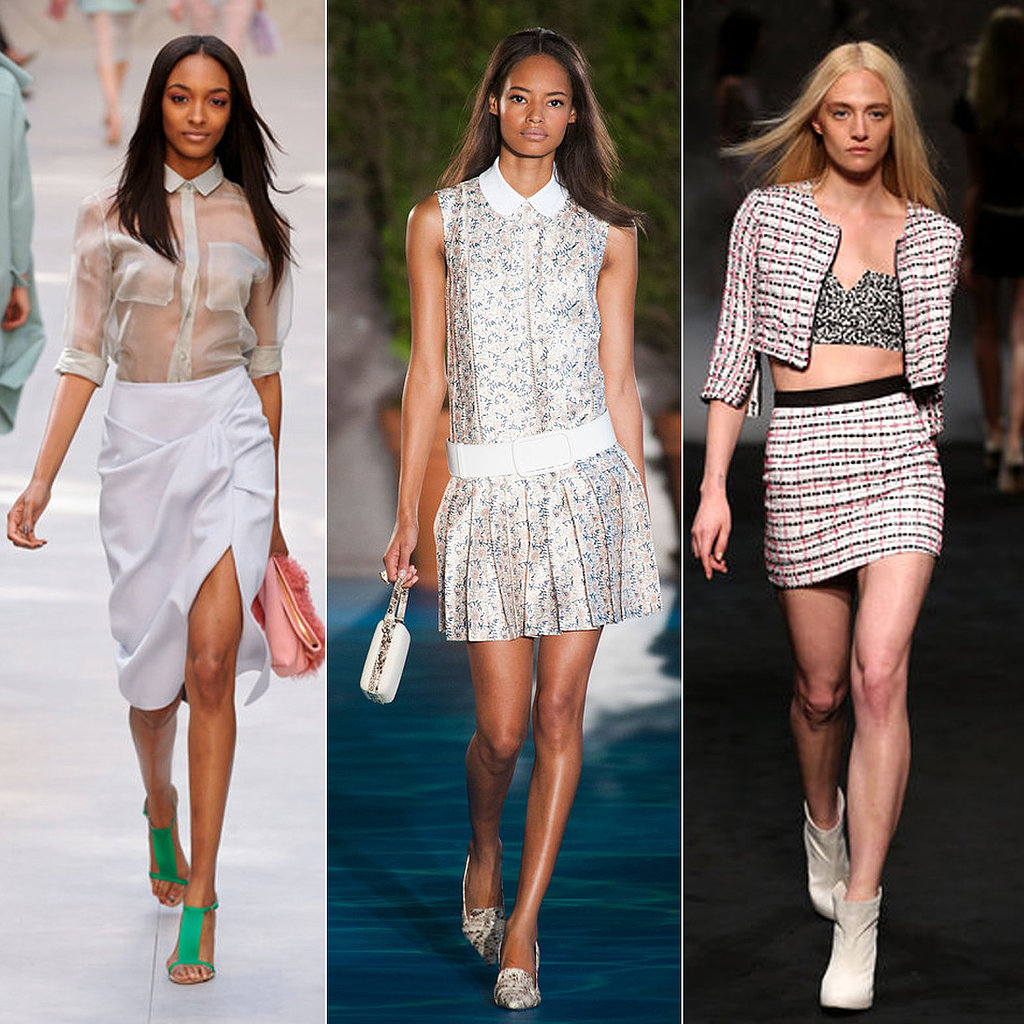 Burberry Prorsum Spring 2014, Tory Burch Spring 2014, Aje Spring Summer 2013/2014
Source: Getty
5. '90s Nostalgia
Fact: The slip dress isn't going anywhere. You've probably been wearing it for months already, but rest assured: spaghetti straps are sticking around in 2014. Need proof? Look to the Alexander Wang Spring 2014 runway.