Alexander McQueen to Design Wedding Dress For Kate Moss
News Now: Kate Moss Was to Wed in Alexander McQueen?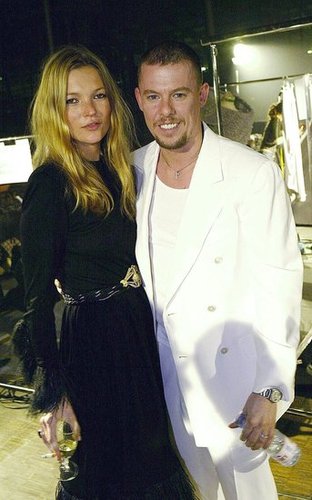 In 2006, years before Alexander McQueen passed, and before Kate Moss was with current beau Jamie Hince, the duo had a plan: McQueen was to design the wedding dress Moss would wear to her nuptials with then-fiancé Pete Doherty. Let's take a trip down memory lane . . . According to a source: Moss . . . has been friends with McQueen for several years and he is said to be honored by her request. An insider claims the catwalk queen has plans for a $38,000 white dress with black lace, which is "traditional but with a modern unique twist — typical of both Kate and Alexander." Another friend adds, "In a way, he was the obvious choice as they have been as thick as thieves for years. But he hadn't taken it for granted and was overjoyed to be asked. Kate is the ultimate model and this is easily going to be the wedding of the year."
The project never came to fruition, as Kate and Pete ended their relationship, but wouldn't it have been amazing to see Kate in a McQueen wedding dress by the man people are calling the genius of a generation?