Angelina Jolie Style White Dress White Heels With Blood
Did Angelina Jolie's Shoes Make Her Bleed?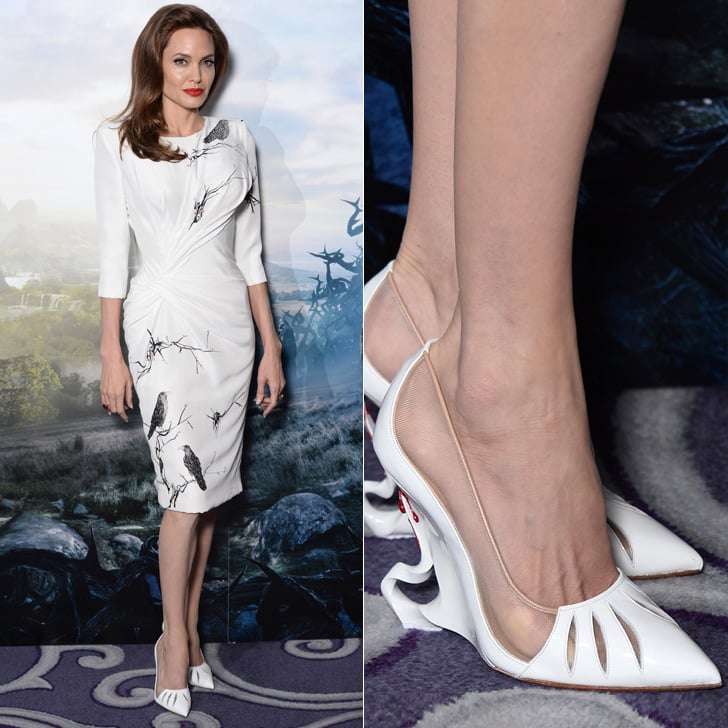 While some women complain that their shoes are a pain, Angelina Jolie's heels are actually killer. The actress stayed in character when attending a London Maleficent press event wearing Atelier Versace's evil raven print and what first appeared to be pretty white stilettos. A turn to the side revealed her footwear matched her sheath's brooding tone, because her twisted wedges were spiked with blood. Yes, blood. You've got to love Angelina's dark sense of humour.