Angelina Jolie Wearing a Tuxedo
How Did You Feel About Angelina and Brad's Matching BAFTAs Outfits?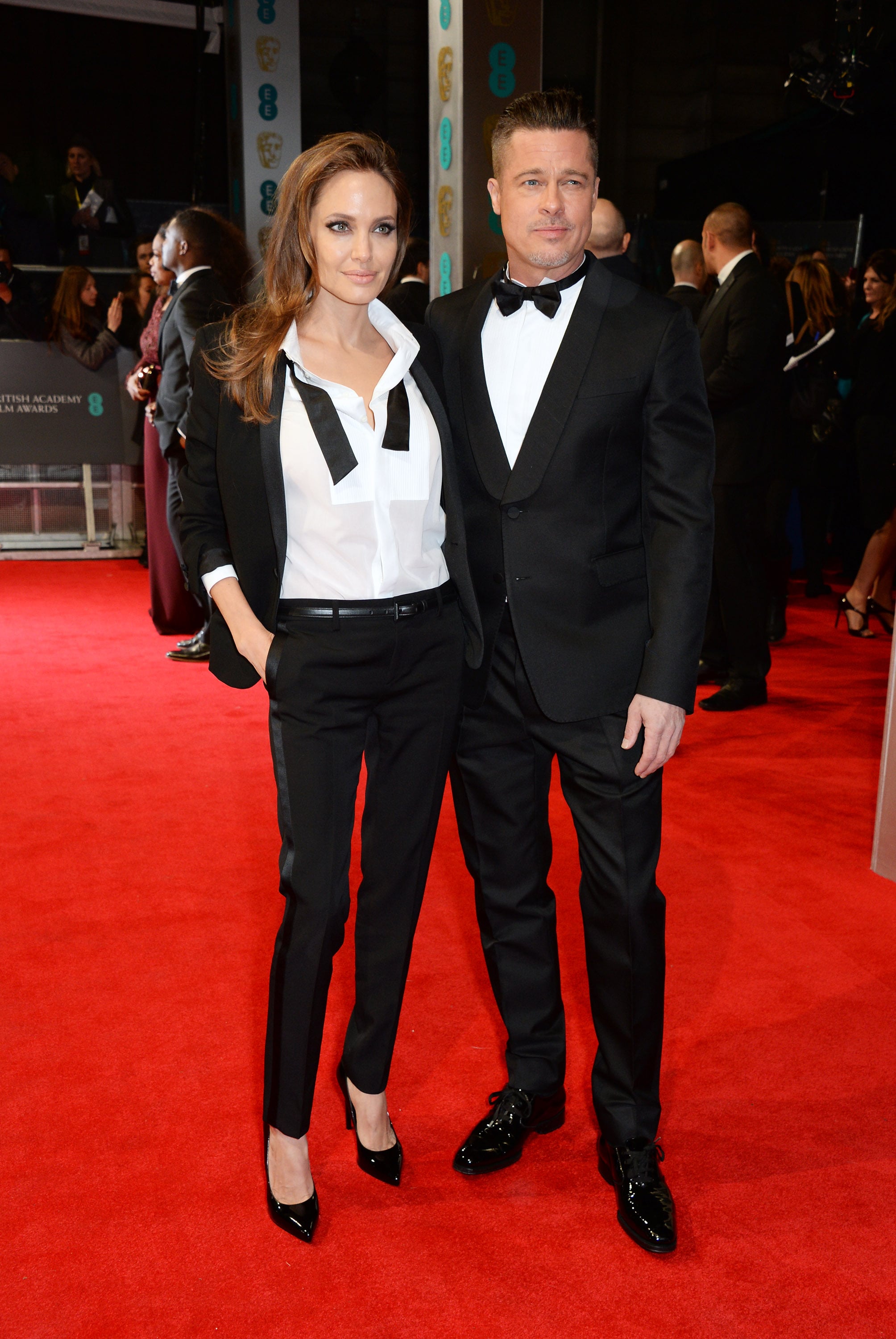 There's borrowing from the boys and then there's outright theft — but it's hard to fault Angelina Jolie for wearing a tuxedo on the red carpet at the BAFTA Awards when you consider how good she looked in it. The actress, who attended the awards show with Brad Pitt, wore a Saint Laurent tuxedo and left her bow tie undone. It was a rakish look that's a big departure from her usual glamorous gowns, so we're wondering what you thought about it.