Anna Dello Russo Fruit Hats. Pineapple, Watermelon or Cherry: Which Is Your Favourite ADL Flavour?
Which of Anna Dello Russo's Fruity Hats Is Your Favourite?
Anna Dello Russo's recent appearance in a sparkling yellow gold dress and glittering pineapple fascinator is one of her juiciest of late. While she chose protein in the form of an egg hat for the recent Met Gala, Anna has shown tutti-frutti love before via cherry hats in gold and in red, and a watermelon hat that she paired with a little black Worth couture dress. Which of Anna's fruity looks is your favourite?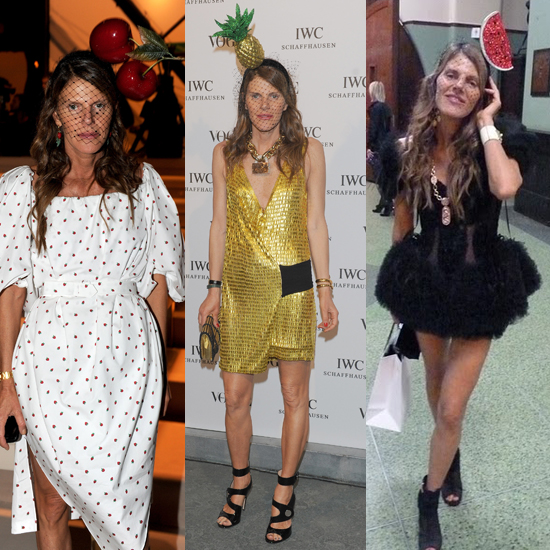 Watermelon hat