Anne Hathaway Valentino Apology: Last-Minute Oscars Change
Anne Hathaway Apologises For Oscars Gown Switch — But Did She Need to?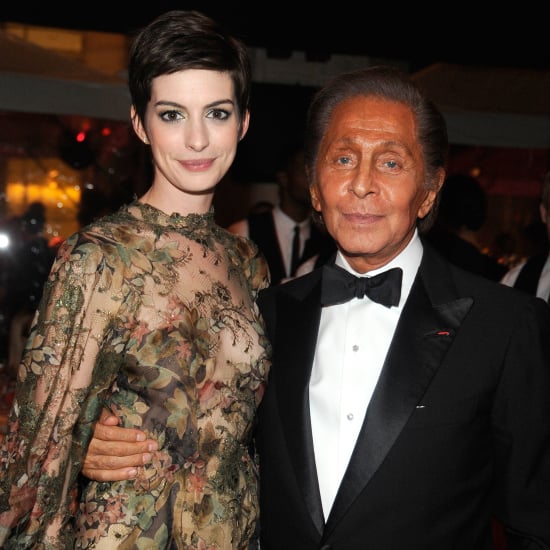 Anne Hathaway released an exclusive statement to People regarding her last-minute choice to wear a pink Prada column dress over the embroidered tulle Valentino gown she was slated to sport on the Oscars red carpet. The House of Valentino confirmed that Anne would be wearing a pink illusion gown from the Spring 2013 Haute Couture collection ahead of her red carpet arrival, but in her official statement, Anne reveals that it was brought to her attention the night before the ceremony that "there would be a dress worn to the Oscars that is remarkably similar" to the Valentino she had intended to wear, and so she "decided it was best for all involved" to change her plans. She continued that it was a difficult last-minute decision, especially because she "had so looked forward to wearing Valentino" in honour of the deep and meaningful relationship she has with the designer and the house itself.
It's no secret that Anne has a personal connection to Valentino Garavani — she wears his dresses all the time on the red carpet, they've attended countless industry events together, and he even custom-designed the gown she wore for her September 2012 wedding to husband Adam Shulman — so while it's not surprising that she would feel the need to express regret to him, we have to wonder whether it was necessary for her to apologise to us, too. Now, we're asking you to weigh in: do you think Anne needed to publicly apologise for her Oscars gown switch-up, or should she have just let it go?