Australian Fashion Bloggers
The Truth Behind The Blog: Zanita Opens Up About 'Big Business Blogging'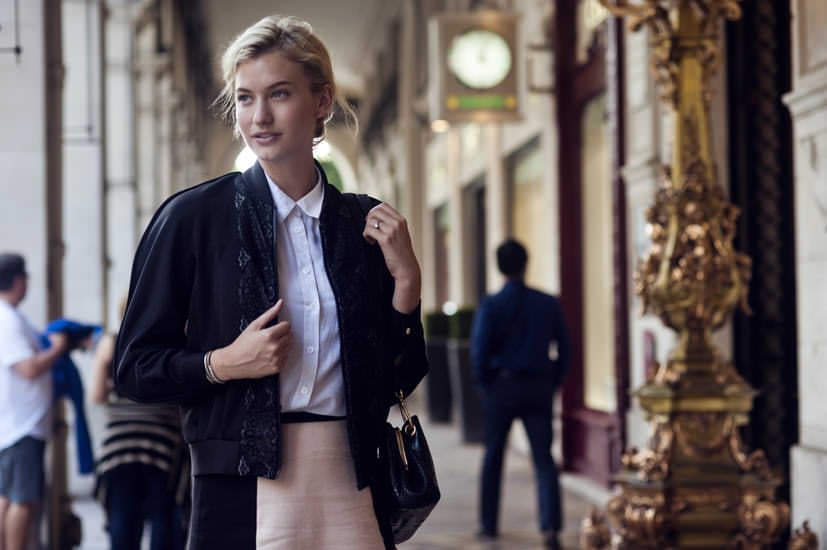 It was Bryanboy who blew the lid on the faux perception of a fashion blogger's life. It's all first class, free clothes, front row, right? Well, actually, wrong. Even as one of the world's top bloggers — anyone who can impersonate Anna Wintour and get away with it is doing something right — he told Fashionista, "The notion that bloggers are being flown left and right, all expenses paid, by brands during fashion week is simply not true for everyone. I'll never forget my first Milan Fashion Week — I stayed at a friend's apartment for free because I couldn't afford to pay to stay at a hotel for 400 euros or more a night per room."
But what about closer to home? Are the carefully-filtered Instagram snaps a true representation of what's really going on in the Australian fashion blogging scene? One of our most talented blogging exports, photographer/ model/ blogger Zanita of Zanita.com.au, agrees that much of what she earns is re-invested in her blog: "I would say I've had some really beautiful, amazing experiences, but I've done a lot of it off my own back, staying in AirBnB and stuff. Maybe if I sat at home and waited for the jobs to come to me, I could slowly start becoming really rich, but this lifestyle is definitely a re-investment in our blogs, and I can say that for all the girls who are travelling a lot." Keep reading.
In recent months, bloggers of the style variety have been copping it from the mainstream press, and copping it hard. Nicole Warne of Gary Pepper Girl has been cast as the pin-up of the bratty blogger generation, with some pretty established industry names pointing accusatory fingers and charging Warne and friends with 'tearing down fashion'. 
"We get quite a few perks," Zanita agreed. "While I don't, I know a few bloggers who are very good at making demands for business class flights and stuff."
It may be easy to forget the faces behind the blogging brands that have been built by Nicole Warne (Gary Pepper Girl), Jessica Stein (Tuula Vintage), Zanita (Zanita), Margaret Zhang (Shine By Three), and the other big names in Australian dot com fashion. Nicole is just 23, Margaret is yet to celebrate her 21st birthday, and already they've landed in the middle of a media controversy that shows no sign of slowing. "The girls are all really graceful about it. Nicole has probably had to deal with the most of it, and she has a lot of integrity about the way she works. I don't really think those voices that say those things are worth even listening to," Zanita told POPSUGAR Australia, adding, "There's a lot of sad people on the internet, and that's how they vent themselves."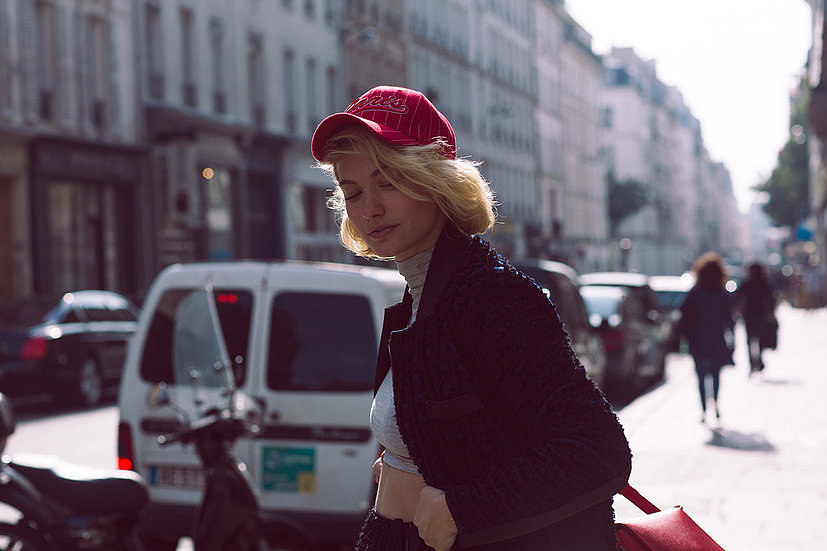 There's also the small matter of the actual clothes and styling that goes into producing any kind of fashion content. No, they don't keep the clothes. 
Zanita compared featuring free clothes on her blog to a magazine loaning samples, because she doesn't usually keep the clothes: "A lot of things I will ask them to come and collect because I just don't have room." 
"There's some designers I would really like to support, but I don't have a problem with it because I don't want to make my money from wearing clothes, I'd rather make it through my photography. A lot of the girls I know won't wear gifts, they'll wear what they like and if a brand wants to work with them, they can pay them, because the exposure is so valuable to that brand." 
While that might be the case for bloggers like Zanita, Nicole and Jess, there are a wave of mid-tier bloggers accepting clothes as payment for coverage, raising plenty of discussion around transparency. It's an issue that's causing a shift in public opinion, with the ACCC recently expressing concern over an increase in paid for and fake reviews, and releasing a formal set of best practice guidelines for businesses in December 2013. "Australian consumers have more choice than ever before. However, with more options available, it is important that there is accurate and reliable information available to help consumers choose," ACCC Deputy Chair Dr Michael Schaper said. 
But, it's still a grey area for many content producers. "I know they've recently brought in new rules," Zanita admitted, explaining, "I try to make sure everything I do is totally transparent. But if I've given a voucher, or an option to choose something, then when does it stop being organic? I just want to wear clothes that I love and it's hard for me to think that can't be logical."
Most Australian fashion brands will admit to incorporating blogger gifting into the their PR strategy, with retail giants like Westfield, Louis Vuitton and Witchery commissioning Australian blog stars to front campaigns and publically act as ambassadors for their brands. So what exactly is the benefit to brands paying big bucks in advertising dollars for blogger endorsement? "I have friends who can make a brand sell-out," Zanita said.
However, the lack of regulation, particularly among less high-profile blogs, isn't just impacting unaware consumers. "It's amazing how many bloggers will lie about their statistics. You can kind of tell, based on the amount of comments they get, and by comparing them to my friends' stats, that a few people are getting a bit extravagant. It's amazing that clients never ask for evidence," Zanita told POPSUGAR Australia.
Zanita's next move will see her shooting with 'a major Swedish retailer' — though she wouldn't confirm whether that would have anything to do with H&M's entry into the Australian market. For now, you can get style inspired by her latest work for Louis Vuitton and more on her blog.