Average Cost of Wedding Dress In Australia 2018
The Amount Australian Brides Spend on Their Wedding Dress May Shock You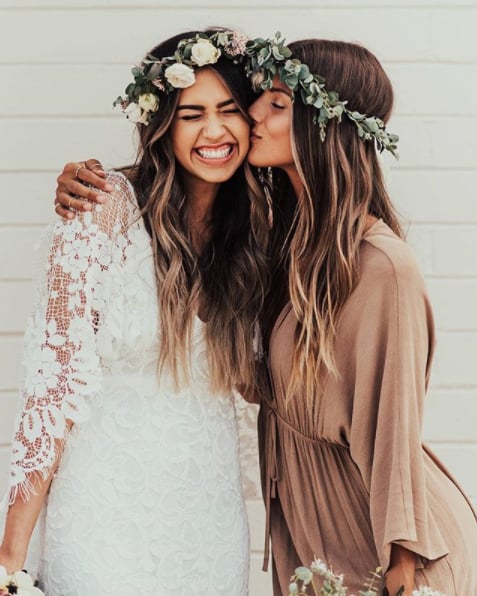 A wedding gown is probably the most expensive dress a woman will buy and wear in her lifetime. But just how much are brides actually spending? Wedded Wonderland, Australia's biggest bridal site, investigated.
A survey of 515 women revealed that the average amount of money women are dropping the white dress in 2018 is $5,180, a 29.5 percent increase since 2017, where the figure was $4,000. And that's not the only wedding cost rising in Australia. We're spending more money on weddings as a whole — $51,245 in 2018 compared to last year's average of $48,624.
Wedded Wonderland's founder and director Wendy El Khoury puts it down to the influence of social media among other things, "Social media and reality TV has had a huge impact on the way Aussies celebrate love and marriage," explained Wendy. "'Instagrammable moments' have become a phenomenon at weddings, as well as the need to introduce surprise elements for guests."
Want to know the average cost of an engagement ring? Or the bridesmaids dresses? Read on!
Groom's Suit: $1,834
Engagement Ring: $10,423
Venue: $21,250
Honeymoon: $8,547
Florals/Styling: $6,704
Entertainment: $2,514
Bridesmaid Dresses: $929
Groomsmen Suits: $1,087
Videographer: $3,507
Photographer: $3,611
Hair: $515
Makeup: $475
Cake: $990
Transport: $828