BBC Radio 1 Awards Red Carpet
Vote on Rita Ora and Taylor Swift's Red Carpet Dress-Off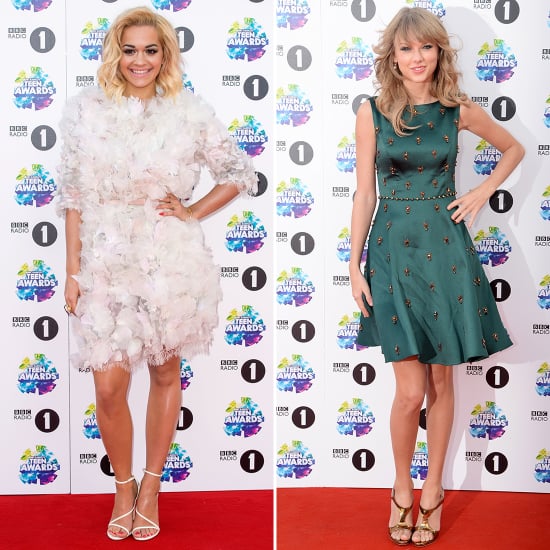 Rita Ora and Taylor Swift proved at the BBC Radio 1 Awards that two vastly different dresses can create equally stunning red carpet looks. Rita Ora wasn't afraid to take a risk wearing a voluminous Marchesa coat — adorned with layers of feathers and silk organza — as a dress.
Taylor Swift, who presented the award for best British TV show that evening, went a decidedly more traditional route when she opted for an A-line dress in deep emerald, which was embellished with bronze beadwork. She completed the look with a pair of metallic sandals to match. Two gorgeous outfits — but only one can win.
Which was your favourite?