Barbie Launches Pretty Ballerina Shoes
Dressing in Barbie's Shoes Just Became a Reality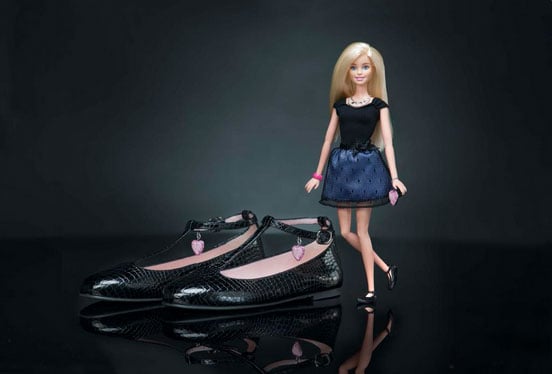 Was dressing up your Barbie with your BFF the number one way to while away your childhood? Us too! So it's only natural that we were très excited by the news that Barbie is launching her very own (read: aptly appropriate for adults) shoes.
The black leather T-bar ballet flats, which are adorned with a Swarovski heart, are an exact replica from Barbie's wardrobe. The limited edition shoes are being created by celebrity-favourite Pretty Ballerinas in conjunction with Mattel and it's the first time Barbie will be sans heels and in a range of sizes for women.
Úrsula Mascaró, Creative Director of Pretty Ballerinas says, "The modern woman has to work, pick up her children from school, attend meetings, breakfasts, events . . . and all of that without losing her style and elegance. For this reason the ballerina shoes is the star design of our time. And Barbie is now able to embrace that style as well."
Pretty Ballerinas opened their first store in Australia at Westfield Sydney in May but there's no word yet on whether the must-have shoes will be available on our shores, so stay tuned.